Ann and Derek bought their house 20 years ago when it was "a real wreck." They vowed to work on one room per year, but knew when they redid their kitchen, they wanted it to be perfect. Enter IKEA's METOD kitchen line (IKEA Europe's SEKTION counterpart) and IKD.
When you understand the many obstacles to perfection, it makes sense that the renovation was such a long time coming.
Like many older homes, the original kitchen had been combined with an extension to make a larger room.
This led to a long, narrow kitchen made even more awkward by the 3 different doorways into the room.
There was also a boiler, a standard feature of most European kitchens that can be tricky to work around.
Ann and Derek fully gutted their kitchen and gave IKD near-full creative rein to figure out this challenging small kitchen space.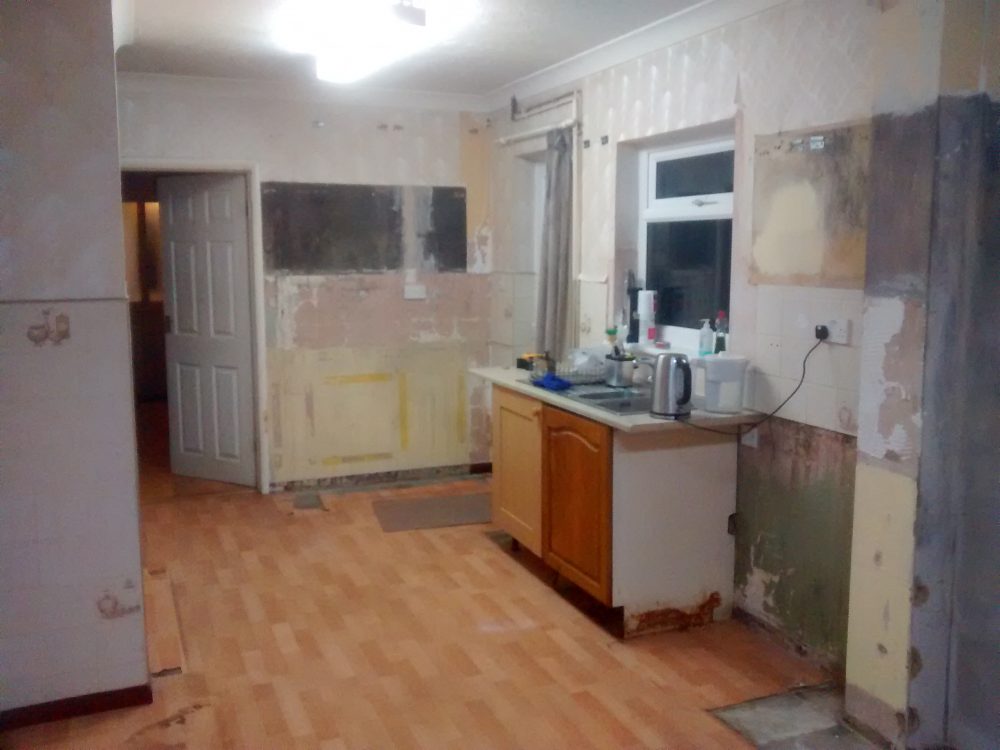 One full kitchen demolition and small METOD kitchen renovation later, from almost the very same angle as the demo shot: