For her IKEA kitchen, IKD customer Charmaine from Long Island City, NY, wanted European style without European cost.
"We met with several high-end European kitchen companies and we didn't think it was cost effective to move forward since the cost was almost the same amount of our labor expense from our contractor. We decided IKEA was the best choice since it can achieve the same European style at a fraction of the cost," she explains. More specifically, she also wanted to achieve a high-end look with her appliances while making sure the cabinetry was installed properly. All within a $40,000 budget. So after searching HOUZZ and Pinterest to get ideas of how IKEA cabinets worked, Charmaine went to IKEA for the SEKTION cabinetry frames and combined them with custom fronts from Semihandmade.
"The lowers were Super Matte Light Gray Slab and the uppers were Super Matte White Slab," she says. To complement the cabinetry, she selected quartz countertops called Calacatta Nuvo from Caesarstone, purchased from Hempstead, NY-based Nassau Stone Depot. She also added a Sub-Zero refrigerator, Wolf cooktop, wall oven and microwave, Faber vent hood, Asko dishwasher and Insinkerator garbage disposal. "We decided to put our money into high-end appliances which really complemented our IKEA cabinetry," she adds.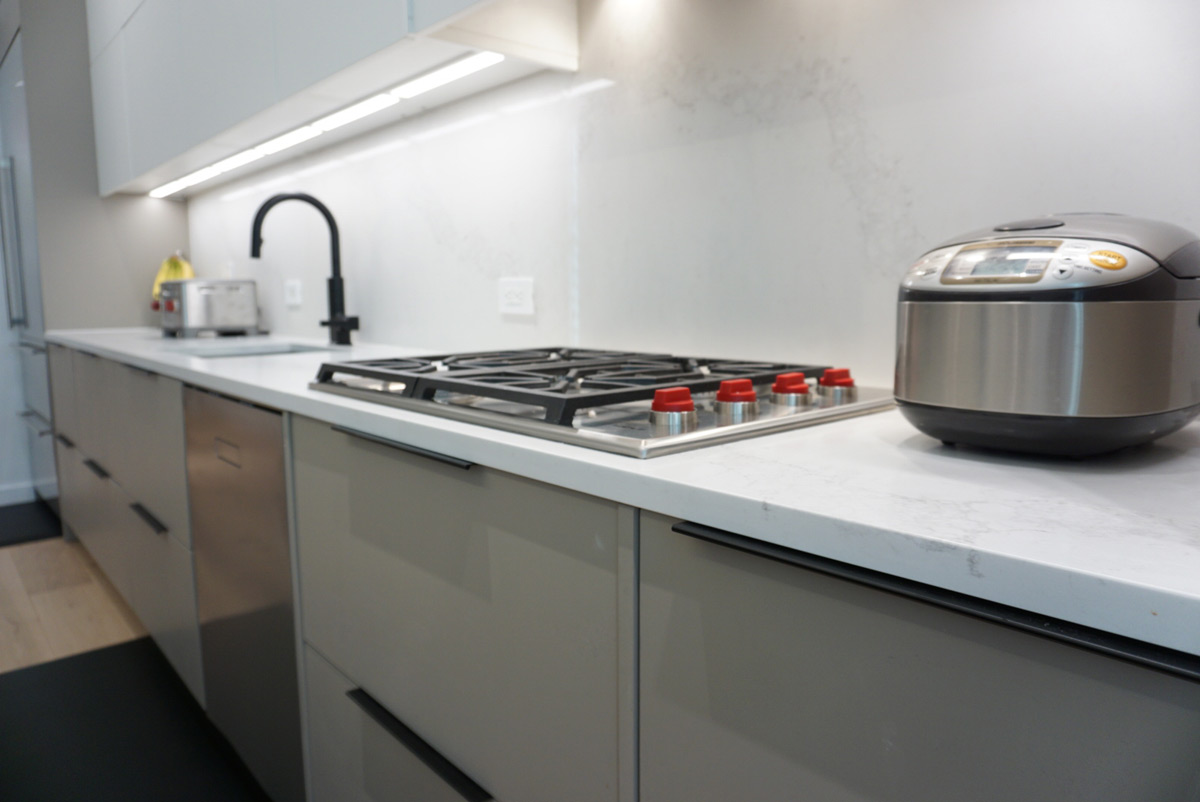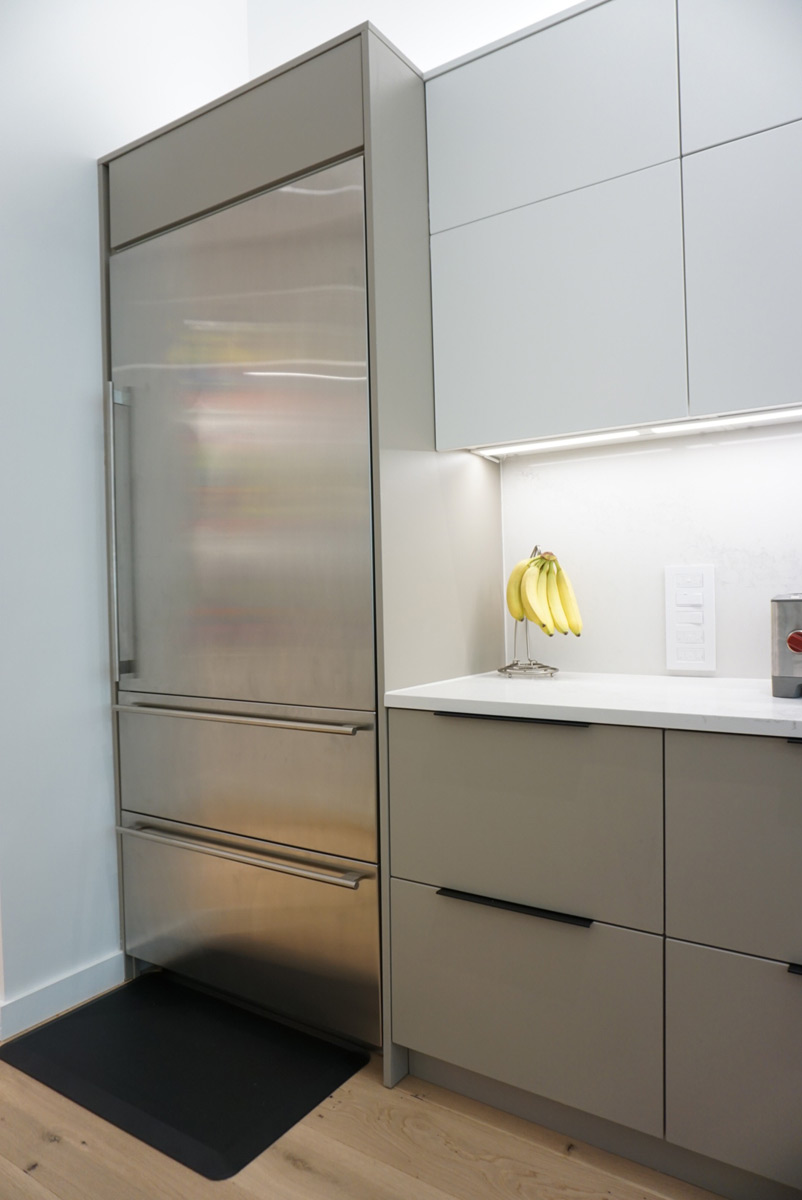 To ensure her under cabinet lighting wasn't visible, Charmaine selected IKEA's cabinet lighting system. She explains: "Our upper cabinet door fronts are slightly longer than the actual cabinet. There's a lip where you can open and close the cabinet. We decided to do this because the lip covered the under cabinet lighting. We love the lighting system and it's definitely worth it because of its cost."
With young children, Charmaine also knew that her IKEA kitchen couldn't just be stylish. It needed to be sturdy as well, and she hired IKD to accomplish those goals."We have four boys. We had to consider times they could get a little too active in our apartment and [damage] a really expensive kitchen," she says. "So, if one of our boys somehow broke the cabinets, we wouldn't have a heart attack since we didn't spend the price of a luxury car on our kitchen."
Let's see how Charmaine achieved her IKEA kitchen!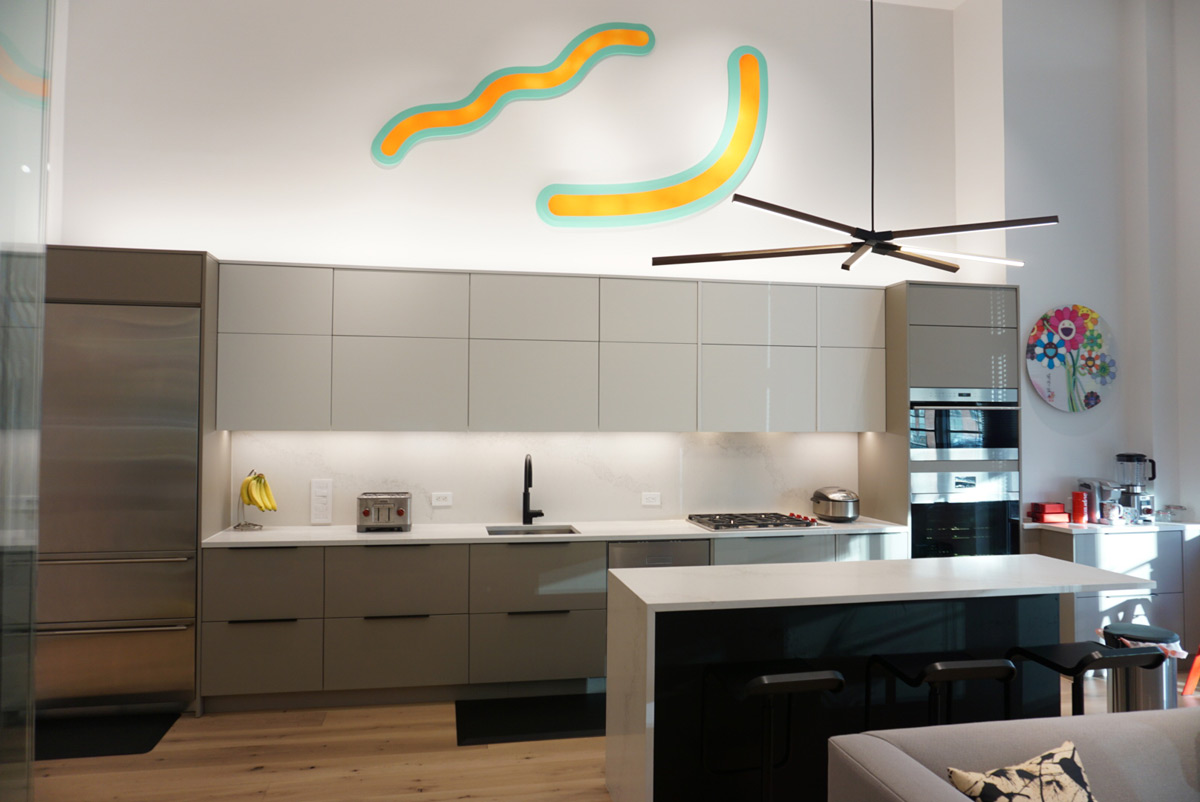 Modern Times
One of the main design wishes for her IKEA kitchen was to have a sleek, modern look. "I wanted to have a modern European look and the upper cabinets we originally chose in our design were long narrow ones. We scratched that idea and decided to stack two upper cabinets to have the look we wanted," Charmaine explains.However, the project did run into a few obstacles.
The first challenge was actually getting their cabinets delivered.
"We scheduled delivery three times. The first time they were on the way on the wrong date. The second time IKEA arrived and left because they couldn't find the service entrance [of our building]. The third time was the same reason as the first – and then our cabinets were lost!"
Ultimately Charmaine and her husband had to place their kitchen order again and go back to IKEA to get reimbursed for the first kitchen order.
"Another obstacle was choosing the cabinet sizes where the upper and lower cabinets were aligned. Since IKEA only offers specific widths, we had to figure out how to evenly distribute them based on the entire width of our wall," she says. Their next concern was aligning the cabinets without having one stick out obtrusively. So, Charmaine and her husband hired a contractor who used a subcontractor to install the entire kitchen. But unfortunately, that posed more challenges to the installation process. For instance, they needed to correct how the filler above the wall panels next to the refrigerator and wall oven were installed. "They didn't cut the top filler and it wasn't flush to the upper panels. We also had a hiccup in our nook where we asked them to install it a certain way and it wasn't done so. Overall, it was a fair experience. There are always some hiccups but all were corrected before completion," she says.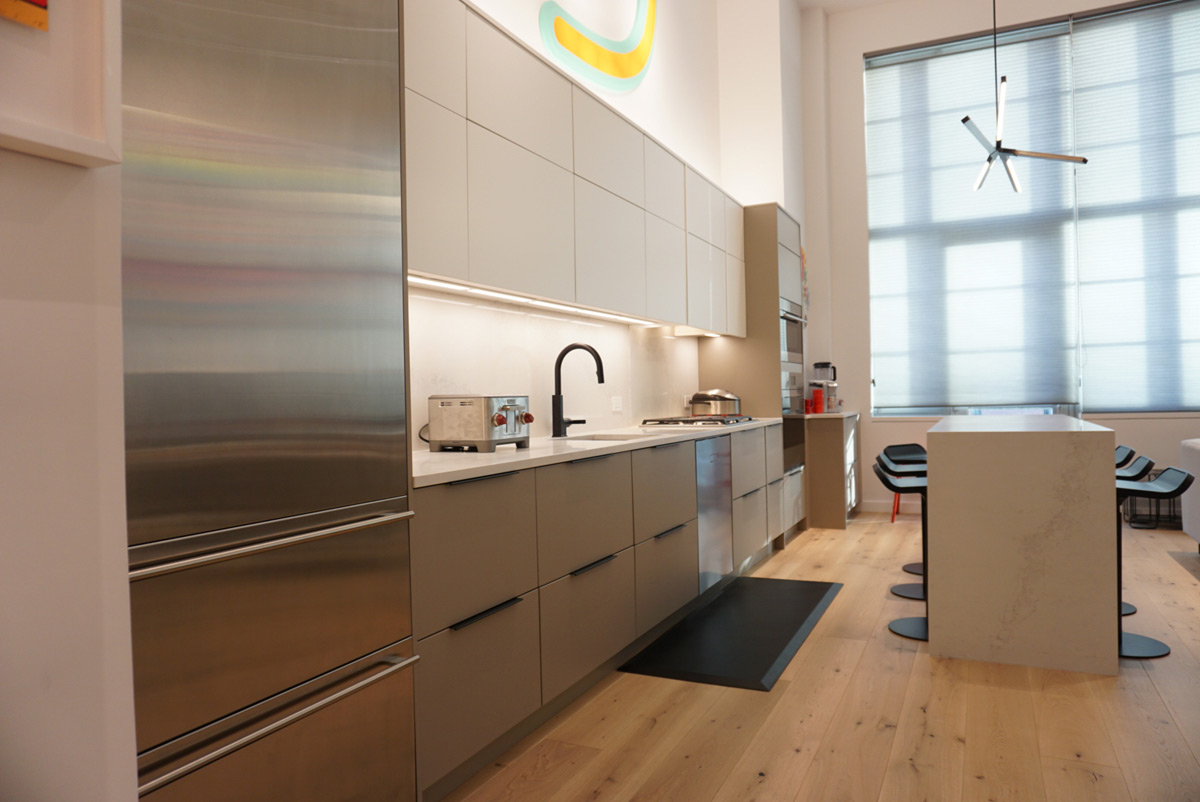 To The Rescue
After initially attempting to go it alone, Charmaine hired IKD to lay out her IKEA kitchen. "It was difficult for me to envision how our kitchen would look using the IKEA Kitchen Planner. It just looked like boxes to me. I wanted to have a full kitchen rendering and that was why we chose IKD. We wanted to see how our kitchen would look and [see] other ways we can configure our cabinet sizes," she says. She continues: "The price was so affordable and IKD really moved quickly with our design to meet the kitchen sales deadline.
They were also able to line up our upper and lower cabinets at the same widths. Since we used Semihandmade fronts we were able to achieve this because IKD knew that they offered these door sizes."She concludes with advice for future IKEA remodelers."Patience is important from beginning to end. You'll spend a lot of time going to IKEA, staying there for hours designing your kitchen, spending another day placing an order for your kitchen and then waiting for delivery. There's a lot of legwork involved but know it's all worth it in the end."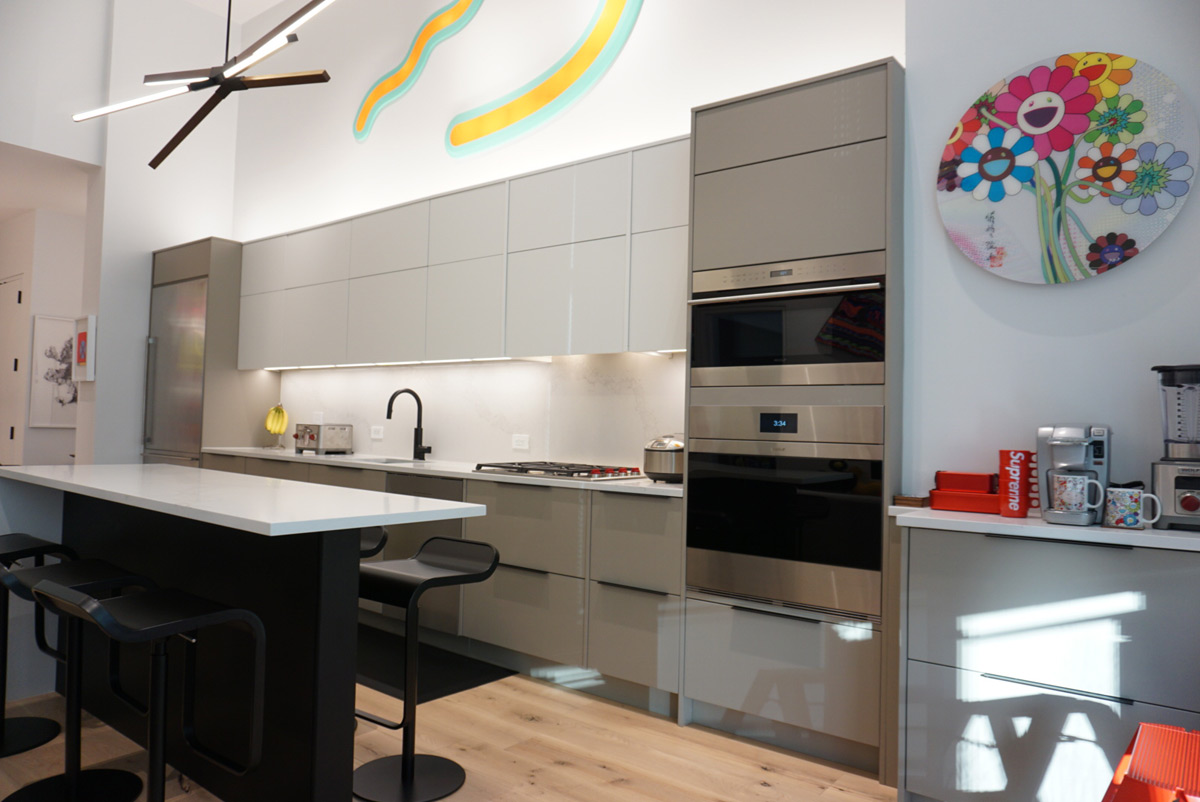 Learn more about how we can design your IKEA kitchen, bath and closet at https://inspiredkitchendesign.com.