Modest Cousin to the Foyer
The name mudroom does not suit every example, and in some homes, it will be more of a multi-purpose room, rather than simply a catch-all of shoes and coats. As an entry to the home, it serves as the workhorse cousin to the foyer. Typically, the less formal of the two, an IKEA mudroom designed with IKEA SEKTION cabinet solutions, can be a seamless extension of the home's design sensibility.
So, how do you create the mudroom design plan that will support organization and your family's unique lifestyle?
Functional considerations
IKD will help you carry out the design, but first things first. Make a list of your priority functions that you'd like to perform in the mudroom. What would you like your room to do for you, or what would you like it to support you doing?
Include everything on your wish list, with the idea that you can pare it down if your expectations go beyond the limitations of the space. Get input from each member of the family. Remember, this is going to be a hard-working room that is utilized by everyone. Take into consideration the confinements of the room, such as the door to the garage or the door to the outside, and whether there are laundry facilities included. Mudrooms may have numerous doors and doorways, with traffic flowing in and out of the room in various directions. A professionally executed IKD design plan incorporating IKEA SEKTION kitchen system, will offer a flexible solution, maximizing your user friendly mudroom.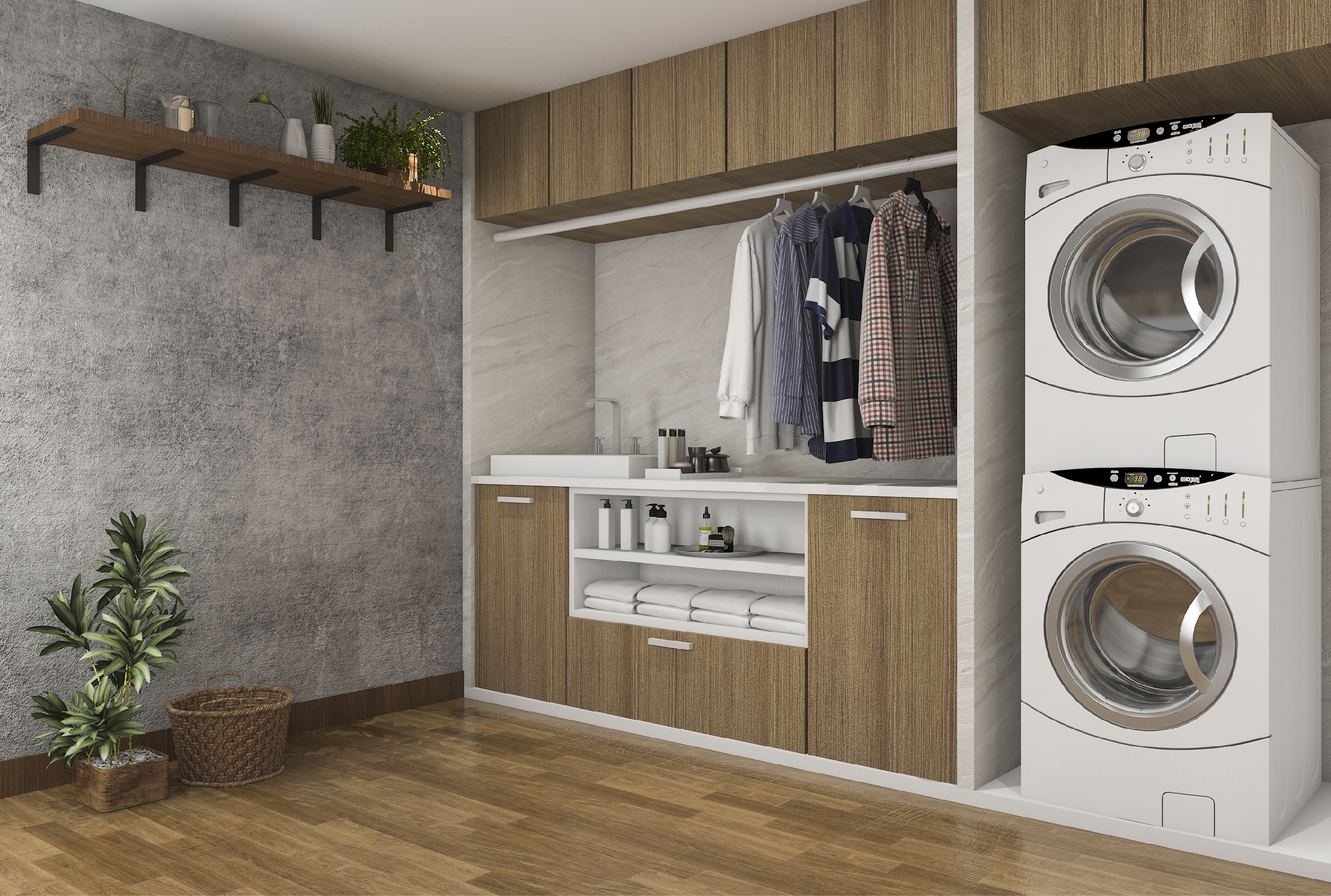 Design considerations
Depending on the location of the mudroom, tying it to the nearby kitchen or laundry room will keep the look and feel of your home cohesive. Carry over your contemporary VOXTORP or ASKERSUND drawer and cabinet fronts and create an organization central. Opting for either a handle-less or subtle pulls will help eliminate the chance of catching sleeves and pant legs as you pass by; a factor in smaller spaces.
SEKTION base cabinets, high cabinets, wall cabinets or corner—this is your foundation, and when paired with GRIMSLOV, JUTIS, RINGHULT, TINGSRYD, or EKESTAD fronts, just to name a few, you'll have the customized room that you'll no longer be embarrassed to have guests see. Check out TORHAMN, HITTARP, VEDDINGE, HAGGEBY, KALLARP, GREVSTA, and MARSTA cabinet and drawer fronts; any of these among many other IKEA SEKTION components can be incorporated into your IKD designed mud and multi-function room. A traditional cabinetry style, such as BODBYN and others will give you the option of a solid or glass panel door. Viewing what's inside, may be just the reminder your family needs to keep it neat.
The mudroom is a perfect place for a chalkboard. UDDEVALLA, which doubles as a cabinet door and a chalkboard, with its matte black surface, is ideal for tracking the kids' activities, and jotting down reminders or to-do lists.
A robust multi-function room
Think broadly and overarching when planning your IKEA mudroom. Think beyond the name. If there is a task you carry out regularly, which you'd like to have the ability to do as you enter or leave your home, consider whether it could be appropriate to this space. Larger mudrooms allow for a longer list of possibilities, but even smaller ones can be created in an adaptive manner. Think sports equipment, backpacks, briefcases, coats and shoes. Go to the next layer, and consider outgoing mail, postages supplies, car keys, and lunch packs. Since this is the last place you'll be before heading into your day, this could be a perfect spot for lint rollers, a small sewing kit, and shoe cleaning products, for last minute requirements. With thousands of combinations of IKEA SEKTION fronts and insides, your custom mudroom designed by IKD will support every function, and every family member.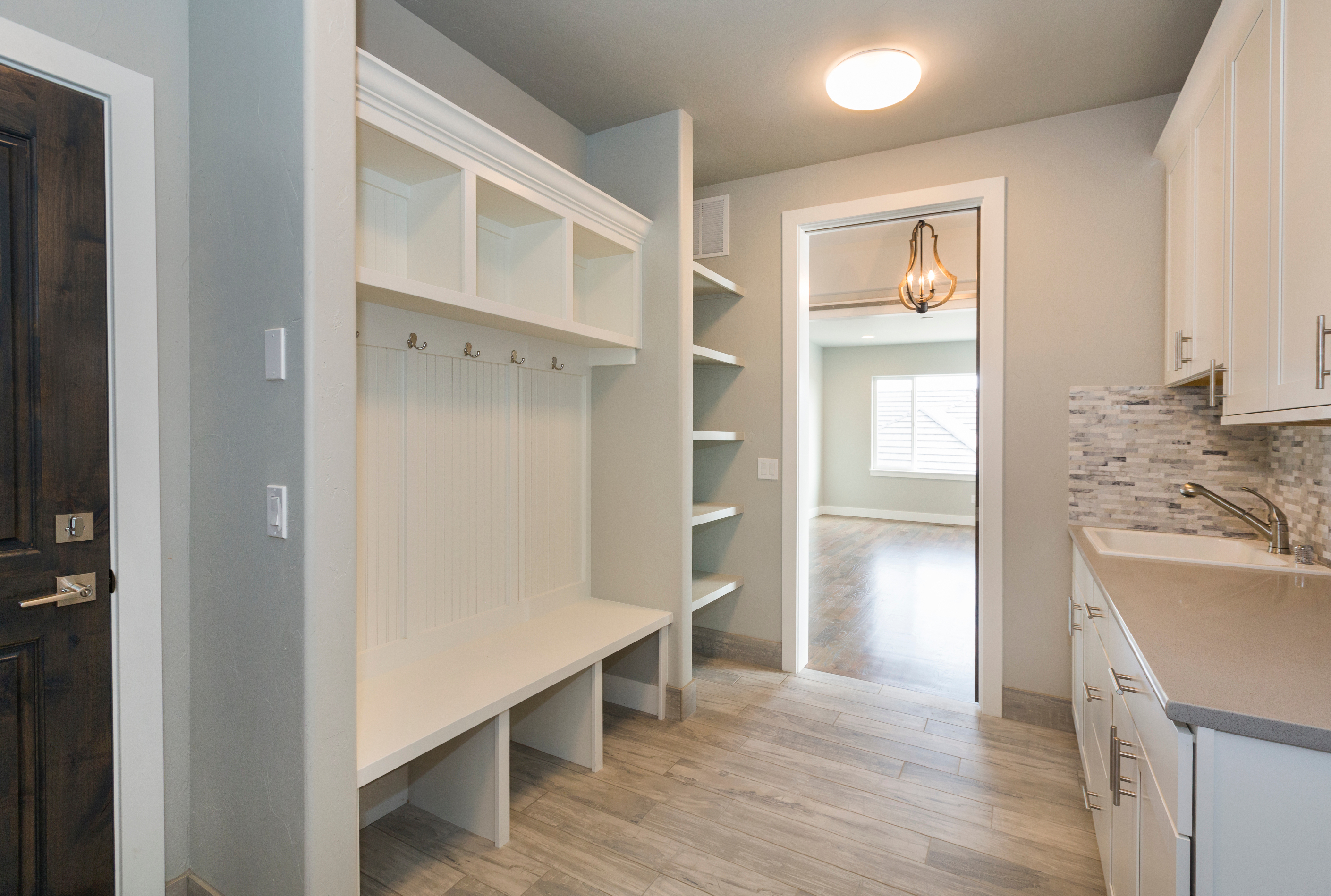 Don't forget:
1. Mirror – full length or half-length IKEA mirrors to match IKEA SEKTION cabinet fronts, for adjusting your clothing or giving yourself a quick check before heading out the door.
2. Lighting – IKEA ceiling and integrated lighting will be important to illuminate the room and key areas of use.
3. Area rugs – like the name says, expect there to be mud, water and snow on shoes and boots. Wool is naturally soil repellant and durable, with appropriate care. IKEA's wide selection of flat woven or low pile rugs with an underlay are a fantastic option for a bit of color, or a muted backdrop.
The obvious payoff to a well-planned and utilized mudroom is a tidier home, but an even bigger incentive and bonus is an organized daily life. Instead of running around the house each morning, looking for lost or misplaced items, each member of the family will know exactly where their essential items reside. Who needs the added stress that disorganization can cause? Establish the room, and maintain its uses, and it will continue to support your quality of living.