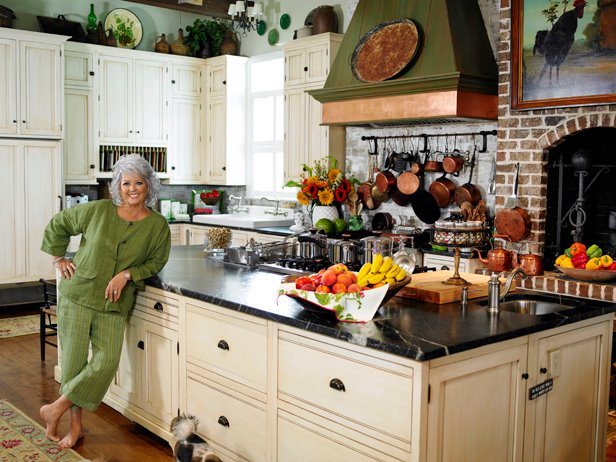 It's time for another famous kitchen here at IKD. For a change, we chose a more traditional kitchen: the country-styled kitchen from Paula Deen's featured at Paula's Home Cooking from her own home at Savannah, Georgia. Here's our version: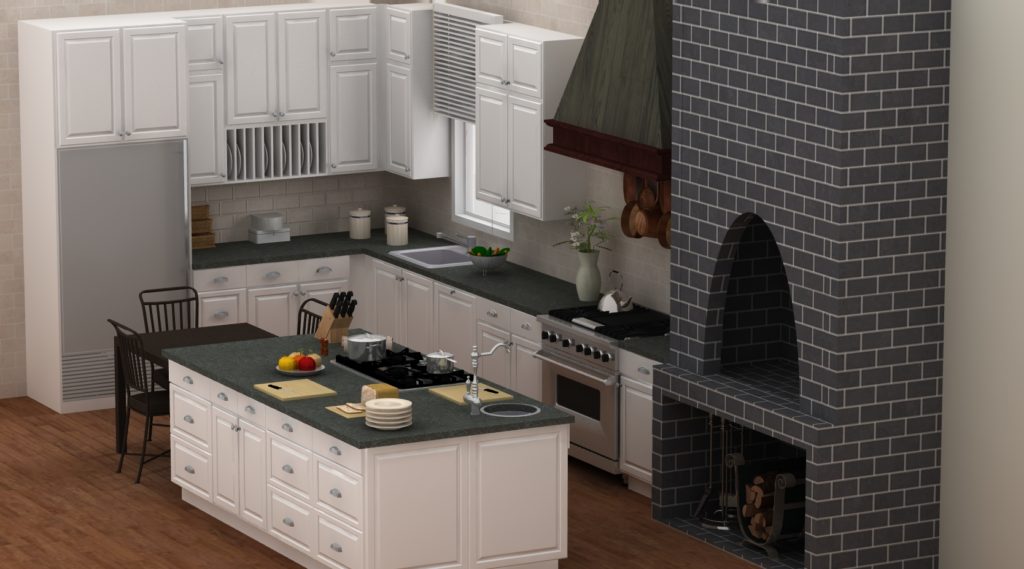 IKEA Door Style: Lidingo white
Main Features: Custom wall cabinets at fridge area, custom plate rack, paneled dishwasher, island with cooktop and secondary sink
Faucet(s): GLITTRAN, chrome plated 
Estimated Price:  $4,948.70
This kitchen requires a few custom touches:
 The dishwasher has been customized with a 24″x30″ LIDINGO panel door at the front.
Custom 15″x15″ wall cabinets were used for the fridge area. We built the cabinets with 15″x30″ wall cabinet frames and 15″x15″ Lidingo doors.
A custom plate rack was built for the fridge wall. We used a 30″x15″ wall top cabinet framed installed horizontally and used a PERFEKT cover panel for the dividers. We're including views for the final result as well as pricing information for these custom cabinets: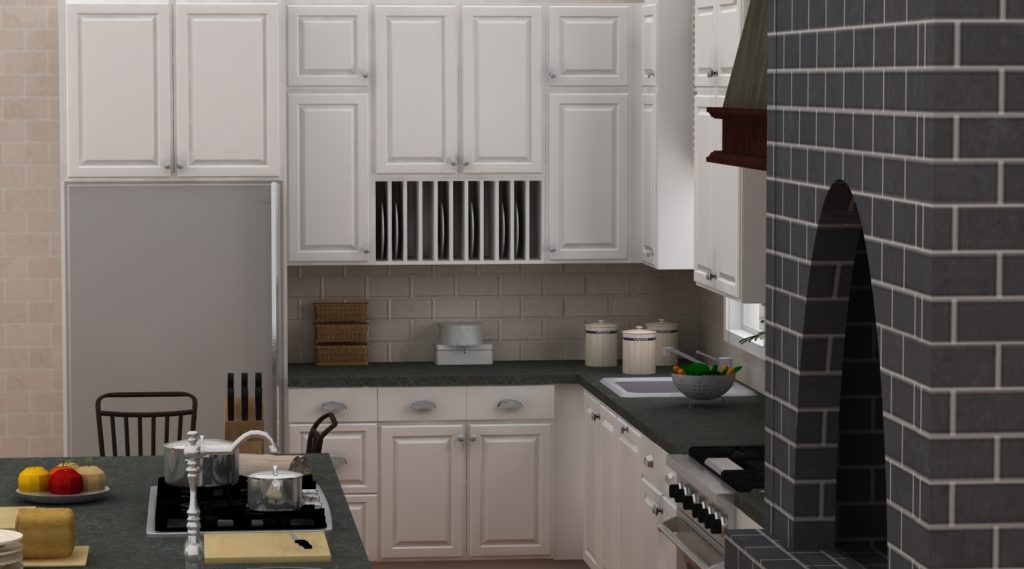 This the item list and price information for the custom cabinets used:


Then, you can enjoy a nice meal in your country kitchen, hopefully something that's not deep-fried.
Complete the look: