Good things come in small packages.
That's exactly how this IKEA kitchen remodel in New York City turned out for IKD customer Jordan, and his wife, who had some lofty design desires and challenges. He explains: "When this loft space opened up and we moved in, building management pulled it down to scratch and cleaned it out. The kitchen was redone, but they didn't use the cabinetry we would've chosen."
So, faced with a rather undersized original kitchen footprint of less than 100 square feet (with an adjoining dining room that bumped the square footage to less than 200 feet), the couple looked to build a minimalist design theme with an industrial loft feel.
They paired IKEA SEKTION cabinetry framework with IKEA's VEDDINGE wall cabinetry and base cabinetry with IKEA LANSA handles and UTRUSTA hardware throughout.
Those products were combined with Caesarstone Pebble Light Grey Quartz countertops purchased from IKEA as well as a unique backsplash featuring gray and white Moroccan tiles.
Even more impressive than the final results is that Jordan primarily designed the space himself– even studying proper lighting temperatures and bulbs for the kitchen lighting. "We used IKD as a service to make sure that what I came up with made sense, because I'd never designed a kitchen before," he says. "IKD was very helpful in order to interface with IKEA and its products and system, as well as pointing out when I needed to add inches and product and also with generating the design specs," he concludes.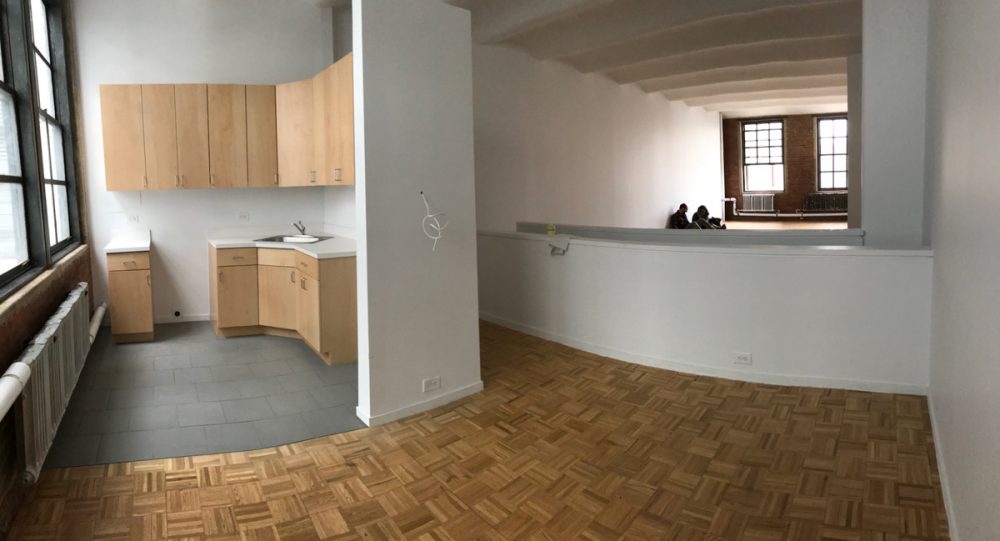 The Right Fit
IKEA cabinetry was simply the right fit for this kitchen.
"We selected IKEA SEKTION cabinetry, VEDDINGE doors and IKEA LANSA hardware for the ease of installation it provides and because we didn't want to pay for custom," he says. Stylistically, the white VEDDINGE doors worked well with the white walls,
medium-colored parquet flooring and gray tiles and were completed by IKEA FORBATTRA side cabinetry cover panels. "We wanted a sleek, minimalist look in our space," he says.
However, it also needed to be functional.
And although the overall footprint of the kitchen is small, the ceilings stand between 10'6" and 11' high and undulate, which gave the couple options."The space has no closets, so the only storage is what we built. We realized that with these ceilings, we should double up the cabinetry," he describes. Likewise, SEKTION base cabinetry was combined with IKEA MAXIMERA drawers for additional storage options.
He also notes that with a young baby, it was important to pick products that cleaned easy and still looked good. Therefore, he complemented the cabinetry with Caesarstone Pebble Light Grey Quartz countertops around the L-shaped cooking prep area and bar top, while opting to keep the original white appliances. He had several contractors do the demolition, install and prep, which lasted from May until July. "We also had a contractor do the tile work. So far we've been really pleased with it all," he concludes.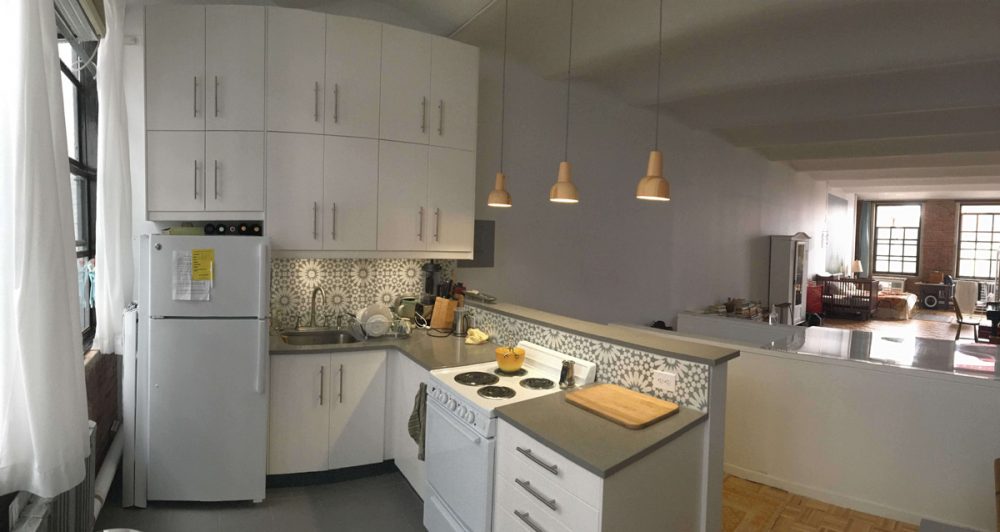 Design Challenges
Complicating the layout was an eight-foot partial wall that blocked off the kitchen from the rest of the space."The challenge was needed to cut that wall in half and turn that into a bar top. So we had to get all the cabinetry pulled out, cut this wall in half and install new kitchen cabinetry," Jordan explains. He continues: "We actually ended up living through construction with a small baby but it worked out." He points out that in order to get that work approved, he needed architect's plans, which he secured from architect Andrea Solk, and used as further design inspiration.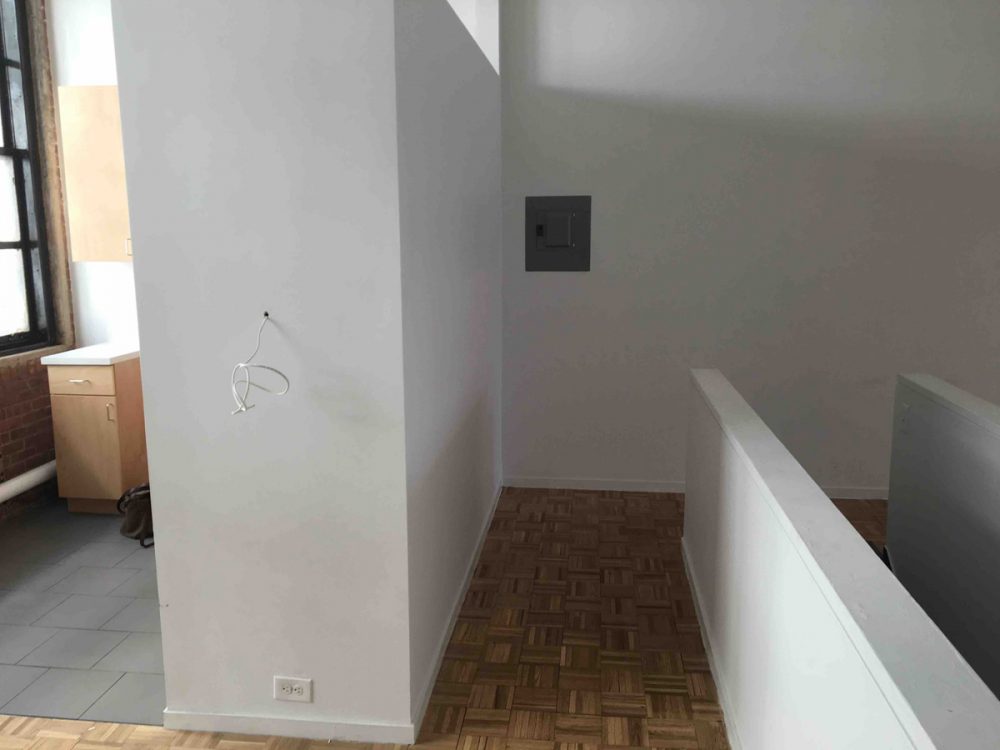 The Light Stuff
While the loft has natural lighting, Jordan also researched various lighting elements.
He explains: "I did a deep dive understanding LEDs and color temperatures for different spaces. The lighting was all sourced ourselves. The bar lights – the three hanging bar pendent lights – were found on Etsy from Russia. The other pendent light that's over the dining table is also from Etsy, from Poland. We were looking for lighting that would feel natural and play off the floors and the dining table," he explains. He adds that the under cabinet lighting are dimmable LED strips from Amazon. He concludes: "The pendants over the bar and the under cabinets are all 4000° Kelvin. I put a 2700° Kelvin over the dining table, so we get different colors in the different spaces. I feel really good
about the lighting."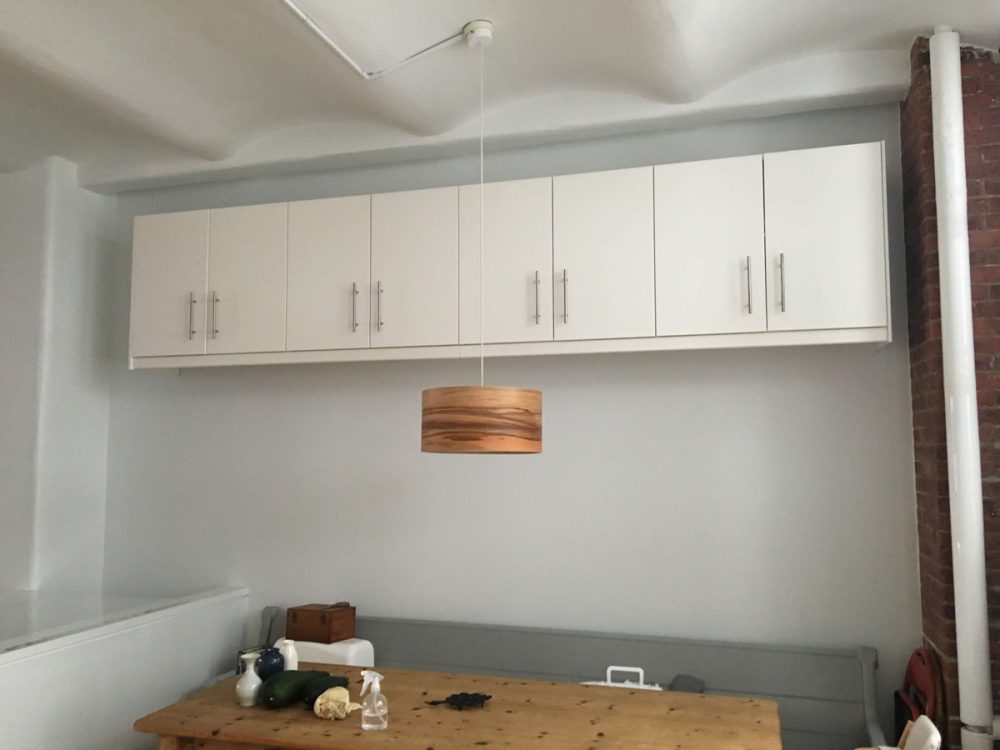 Getting It Done
Jordan offers advice for anyone starting an IKEA kitchen remodel. "Go to IKEA during off hours, and try to make your trips surgical. I ended up making far more trips to IKEA than I ever wanted to make!" he says. He quickly adds that he gets great compliments about his IKEA kitchen, and credits IKD's design team for keeping him organized. "My overall experience with the IKD designers was good and working with IKD worked very well because we had a strong sense of what we wanted. It was helpful having someone looking over my shoulder to make sure that I wasn't screwing up measurements or missing details. IKD was the best at nailing down the details regarding materials. That, and the physical drawings that I used to talk to the contractors were great," he concludes.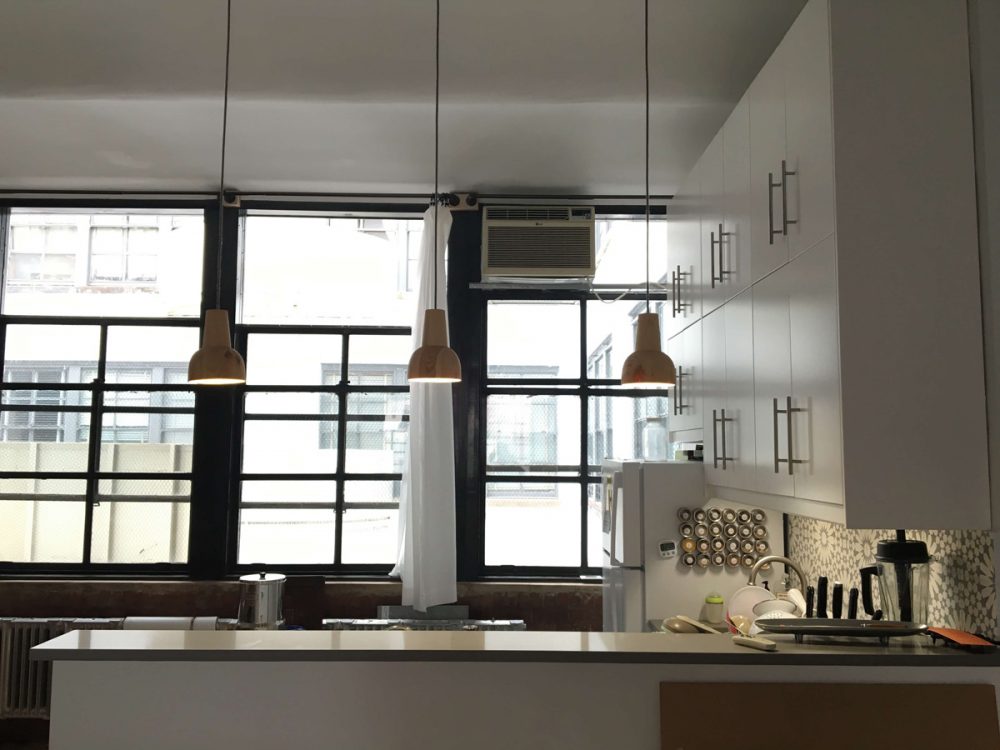 Learn more about how we can design your IKEA kitchen, bath and closet at
https://inspiredkitchendesign.com