We are listeners, questioners, and collaborative problem-solvers.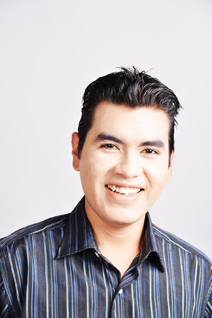 Chuck
Luxe kitchens for the "in" crowd
Informally, Chuck is the chief kitchen designer on the IKD team. He assigns designs to the other IKD designers, and reviews each design before it's shipped off to a customer.
Chuck takes on the more challenging kitchens for himself. Nobody loves a difficult kitchen space more than Chuck! He's also very familiar with IKEA Europe's sizable kitchen line METOD so he designs for all of our European customers, too.
Chuck is a voracious reader of sci-fi novels and an eager foodie. His other waking hours are spent taking care of his car, affectionately known as "Bat" because it takes superhero powers to drive in the dark with temperamental car lights.
"What I love about working with IKEA kitchens is how it only takes a few custom touches to take a kitchen from ordinary to luxury. I feel especially proud when I receive a photo of a finish kitchen and I think, I helped make that happen."