We are listeners, questioners, and collaborative problem-solvers.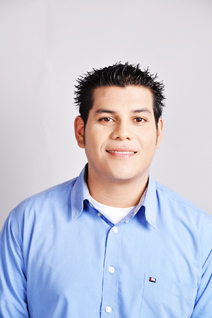 Erik
Kitchens with room for the cook
Good kitchen design makes a cook's job easy, and nobody understands that better than Eric. His wonderful wife loves to cook delicious meals for him, and she's helped him appreciate how important a good layout is to a great, stress-free meal.
Eric's biggest pet peeve in a kitchen is a narrow walkway. Making sure people have enough room in the kitchen is foremost in his mind, and he'll make any adjustments necessary to the design for it to work. It doesn't matter if a customer uses their kitchen for cooking, entertaining, or even doing homework, Eric always makes sure they have enough room to do so.
Playing and watching soccer are Eric's favorite pastimes. If he's not at the local park organizing a pickup soccer game, he's in front of his television cheering on Barcelona, his favorite soccer team.
"Traffic flow is the most vital part of a great kitchen design. To me, it's even more important than how the kitchen looks!"