We are listeners, questioners, and collaborative problem-solvers.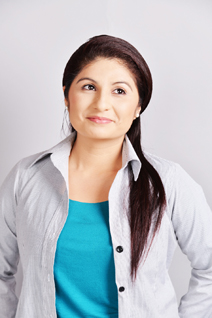 Jessica
Sleek kitchens for easy entertaining
Jessica designs kitchens that are both low-maintenance and beautiful. Her inspiration comes from the clean and modern look of European design, where everything is easily tucked away, hidden, and cleaned up.
When Jessica designs a kitchen, you can be sure the design will be symmetrical and streamlined thanks to hidden appliances and flat panels. She also has an eye toward entertaining. She grew up in a big family, and remembers all too well the mad rush to make sure the kitchen was tidy before guests arrived.
Jessica is something of a movie addict. She never met a romantic comedy she didn't like, possibly because the heroine usually gets the guy and everything works out so well in the end. And thanks to her DVR, she never has to miss an episode of her favorite soaps.
"Why have a beautiful kitchen that's too messy to show anyone? I love it when a customer gets a kitchen that's perfect for cooking and entertaining at the same time."