We are listeners, questioners, and collaborative problem-solvers.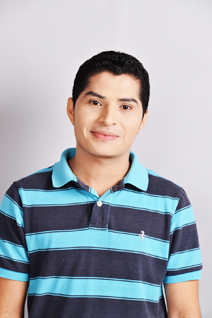 Meyer
Kitchens that maximize potential
Many IKEA customers never unlock the true design potential of IKEA – unless they work with Meyer, of course. Meyer can interpret anyone's kitchen dreams into an IKEA design.
His favorite part of the kitchen design process is creating the 3D, full color rendering that each IKD customer gets. Meyer knows a picture is worth a thousand words, and wants customers to see exactly what their kitchen will look like once all the dust has settled.
What really makes Meyer's heart race is cars. If he's not spending time with friends and family, he's frequenting car shows, hoping to catch a glance of his dream vehicle, the Lamborghini Murciélago.
"I can imagine how exciting it must be for customers to see their kitchen design come to life and I'm happy to know that I can help them see it before they build it."