The RAMSJO doors from IKEA were discontinued by the manufacturer after the date this article was published.
Anyone who's ever baked five dozen cupcakes for their child's school, Christmas cookies for a crowd, or (heaven help us) a wedding cake knows that in many ways, the average home kitchen isn't designed for a big-batch, dedicated baker. We turned to our experts for their suggestions about the ultimate kitchen layout for committed bakers.
If you love to bake, there's nothing better than having a dedicated baking island at your kitchen. Design your kitchen island to suit your passion with this great idea from our designers. We did it all with a budget of $1390 and  used RAMSJO doors in red-brown for this power-house: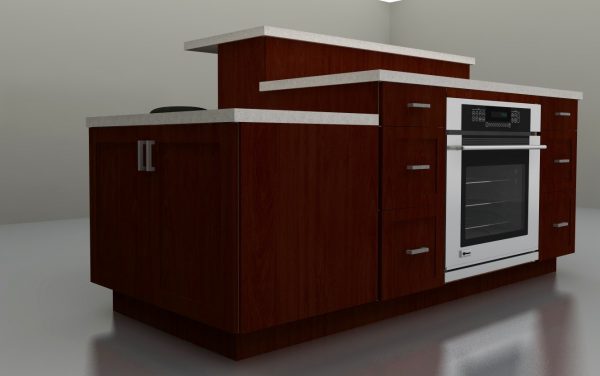 Why in an island?
Baking centers are easily placed in an island or perimeter location. An island-based baking center does have several perks that a perimeter-based baking center does not. This includes the ability to entertain and converse with guests from the baking center face to face instead of over the shoulder, and the freedom to move around the kitchen while keeping the perimeter free for other uses.
Key elements of this baking island:
 The lower level is at a 30″ height, making it a perfect spot for rolling out dough.
An oven sits at the standard-height side of the island along with two 15″ drawers, which is great for storing utensils like spatulas, spoons and knives.
At the back of the island,  a higher countertop at a 45″ height with an overhang of 9″ creates a spot of informal eating or socializing.
The total length of this island is 30″, leaving enough space for two guests.
It provides storage at all sides, even the one planned for guests, so there's room for everything!
Take a look at the different sides of the baking island: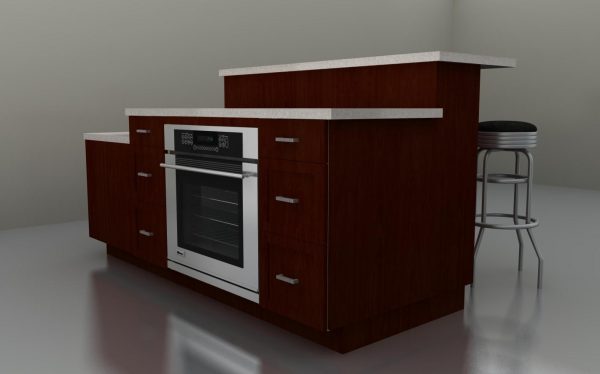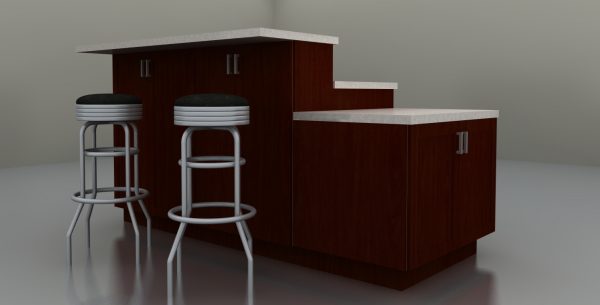 Here's what you'll need: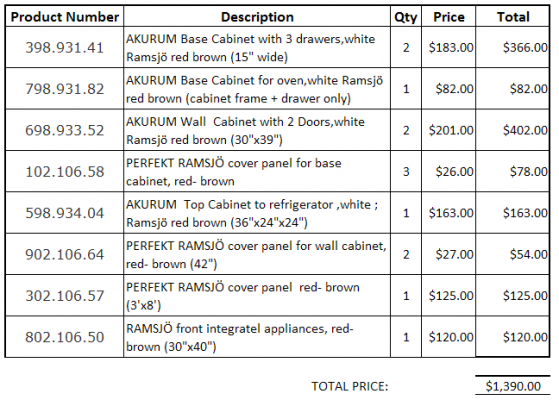 These are the dimensions for this baking island: