Recently we shared Terri's stunning IKEA kitchen makeover on our blog: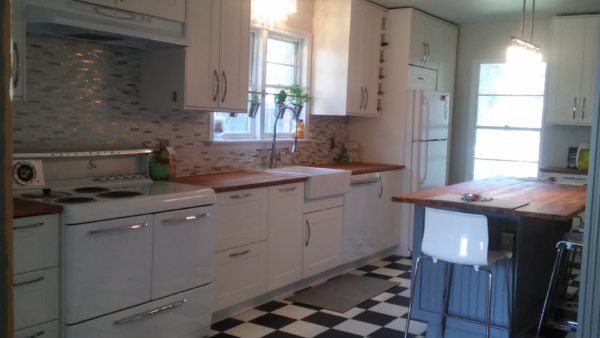 If you couldn't tell from the post, Terri was extremely deliberate in planning the organization for her kitchen. Each storage decision was made carefully to support exactly how she uses her kitchen.
At IKD, we urge our customers to think about how they really use their kitchens. Terri's kitchen is a case study in how to think about and implement a new IKEA kitchen design. She shared these three lessons with us.
Lesson #1: Get the Kitchen Design First, Then Figure Out the Organization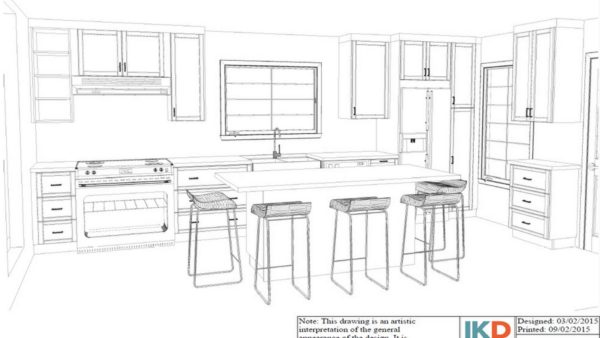 Terri had a basic idea of where everything would need to go, based on the constraints of her kitchen size and the configuration of the entryways and the plumbing. But she didn't figure out all of the organization until after she had her initial kitchen design from IKD. Once she had that first blueprint to react to, she started to fill in the blanks.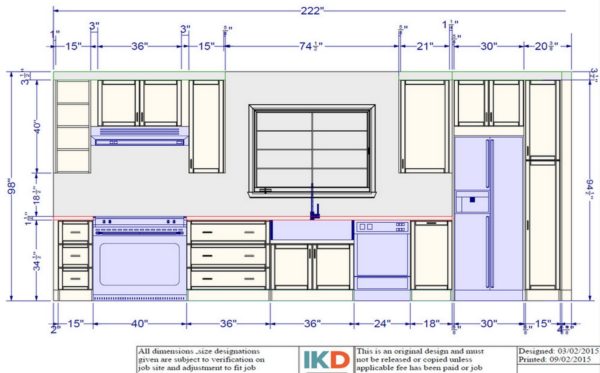 Lesson #2: Ask Yourself, When You're Cooking a Meal, Where are You Standing?
This question assumes the primary function of your kitchen is cooking. Terri enjoys cooking. She's also a spontaneous chef who doesn't bother with recipes or measuring spices or ingredients. So her orientation is around the stove. She wanted to be able to stand in one spot and do everything from there.
For Terri, this meant skipping the kitchen work triangle, and creating a work circle. Her spices and her cooking utensils are to the left of the oven, she has food prep space between the oven and the sink, and she only has to spin around to put the meal on the kitchen island for people to eat.
IKEA's kitchen drawers-within-drawers were perfect for making her work circle work.
Putting the cooking utensils and spices in the same drawer is logical for someone with Terri's cooking style.
For you, the question might not be "when you're cooking, where are you standing?" but "when you're entertaining, where do you want your guests to gather?" or "are you a baker who wants to hide his stand mixer and other appliances?"
It's all about your priorities.
Lesson #3: Once You've Figured Out the Cooking Workflow, Figure Out the "Everything Else" Workflow
If your priority is cooking, it makes sense that the next priority would be eating, and then cleaning up. Terri's home has no dining room but does have an eat-in kitchen. An island was a perfect space-saving solution to giving people a place to sit while they ate, extra counterspace for Terri, and lots of storage underneath.
Terri's cleaning up workflow is fairly standard, with one added bonus. Any kitchen spill is lovingly attended to by her 3 English bulldogs who eagerly await her fumbles: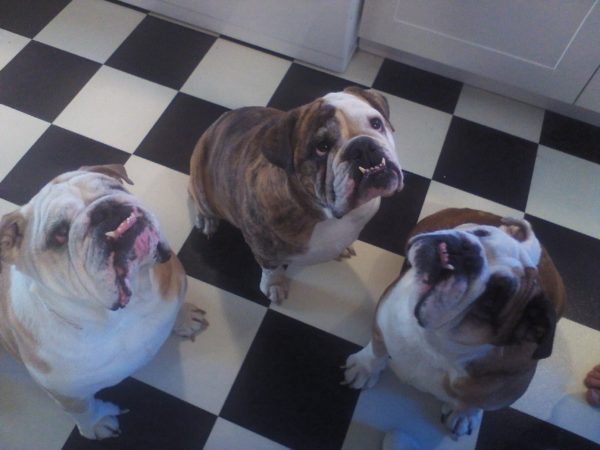 IKD Can Help You Think Through Your Kitchen Design
Terri's number one advice for future IKD customers is:
"Buy the Premium Package. I did not, but I should have. I had a million questions that were hard to work through over email. I love my new IKEA kitchen, but the Premium Package would have given me peace of mind."
If you're not sure how best to organize your kitchen, we recommend following Terri's sage advice. Buy our Premium Package and get telephone access to your dedicated designer as well as unlimited design revisions. Get started today.