The ADEL white doors and AKURUM cabinets from IKEA were discontinued by the manufacturer after the date this article was published.
White kitchens are timeless, airy and elegant. No wonder they're so "in" right now. They work wonderfully for maximizing space visually and for styling because they're very versatile.
Have we also mentioned that the style is affordable? Here's a secret that's not-so-secret: IKEA white kitchens are often less expensive than traditional stained kitchens. This remodel with an IKD design is only $3,930 for ADEL white  doors and AKURUM cabinets from IKEA plus all fittings such as toekick pieces, panels, door dampers and trim.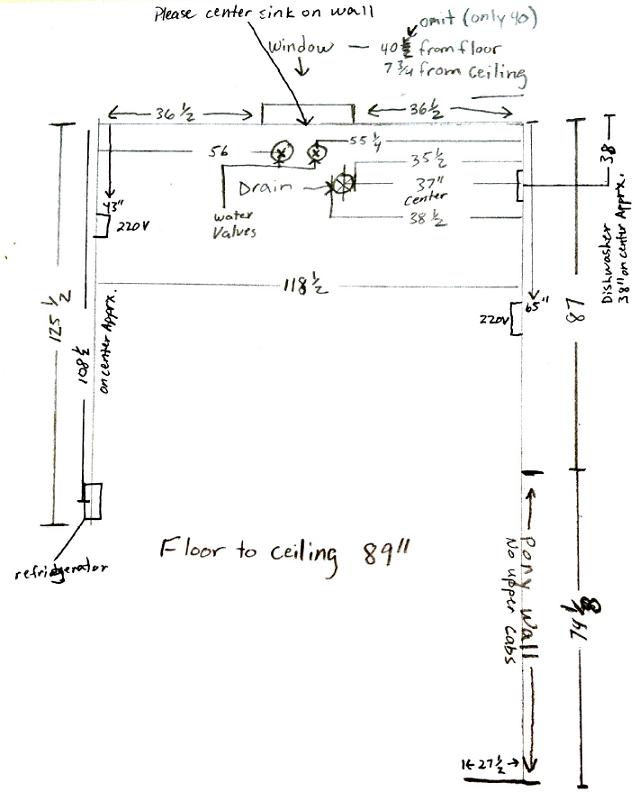 A few notes about the current space and kitchen sketch:
Walkways and clearance: The width of the room is great for a U-shaped kitchen. If we calculate a 25″ depth for each cabinet row, we have 68″ available as a walkway space, which allows enough room to move appliances, open doors and even have two cooks working at the same time.
Entertaining possibilities: There's a a 74″-wide pony wall that serves as an opening to the living room. With a counter, this would work as a great serving or buffet area.
Sink planning: There are 36″ next to each side of the window, which allows room for a dishwasher, a sink and some storage space.
Wall cabinet height: Ceilings are 89″ tall, this means that the wall cabinets will be about 30″ high and we would still have 5″ left for a custom trim or molding.
Utilities vrs. Appliances: Water drains and electric plugs are well marked and this will speed up the design process. This will determine the location of the most important appliances: dishwasher, fridge and range. The sink location is also hinted.
These are the "Before" pictures: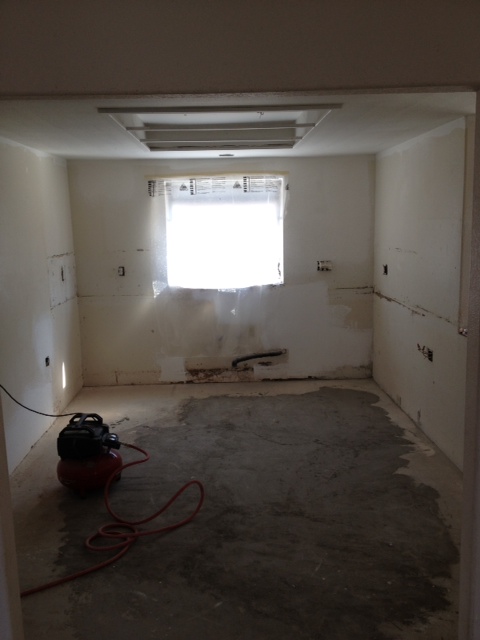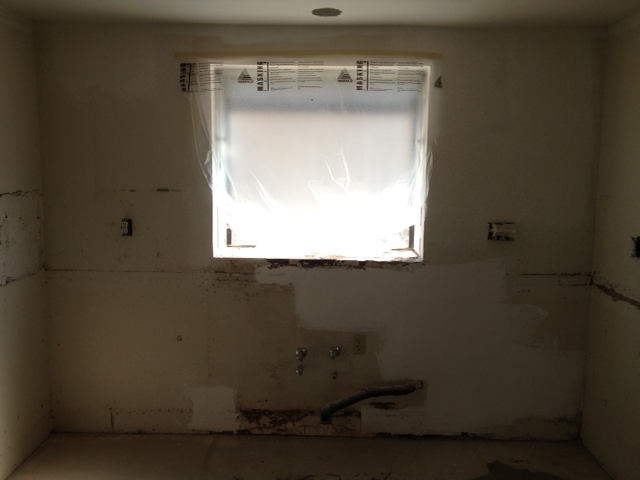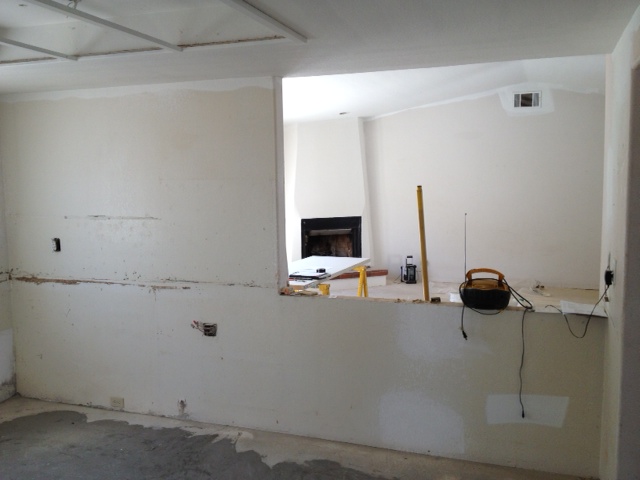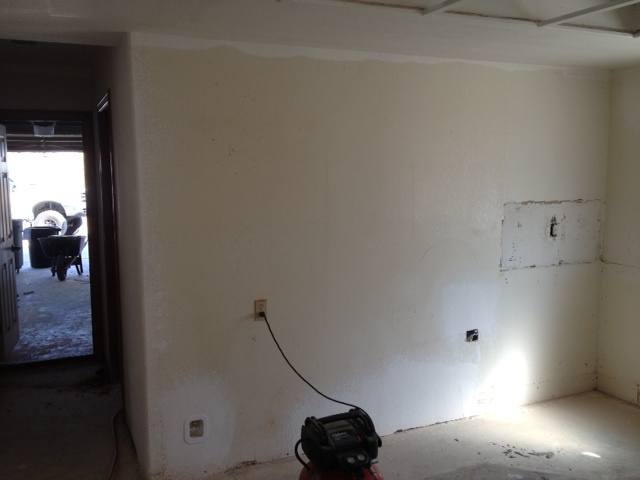 Check out the new IKEA white kitchen!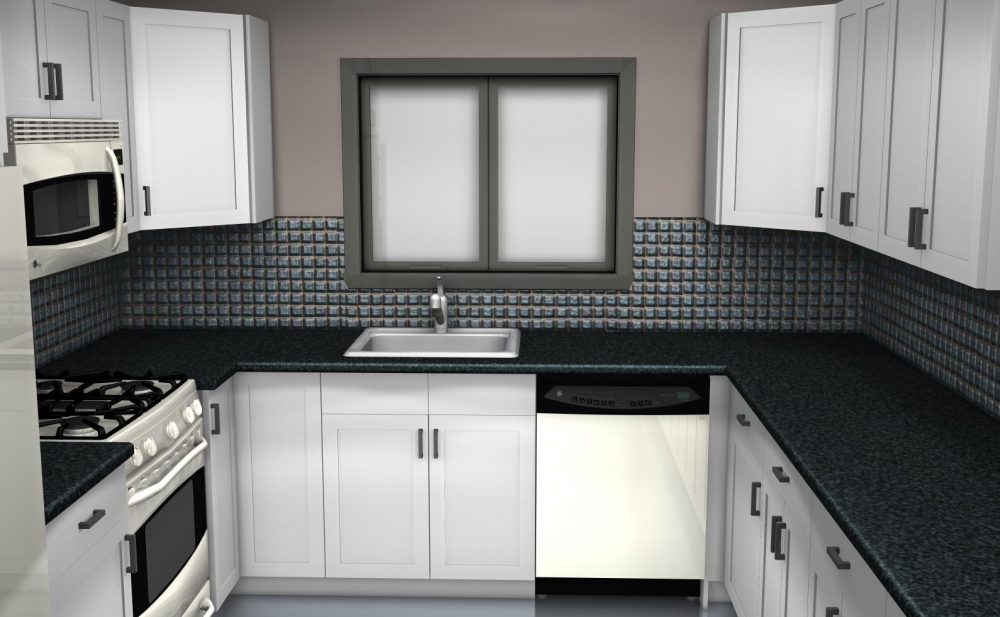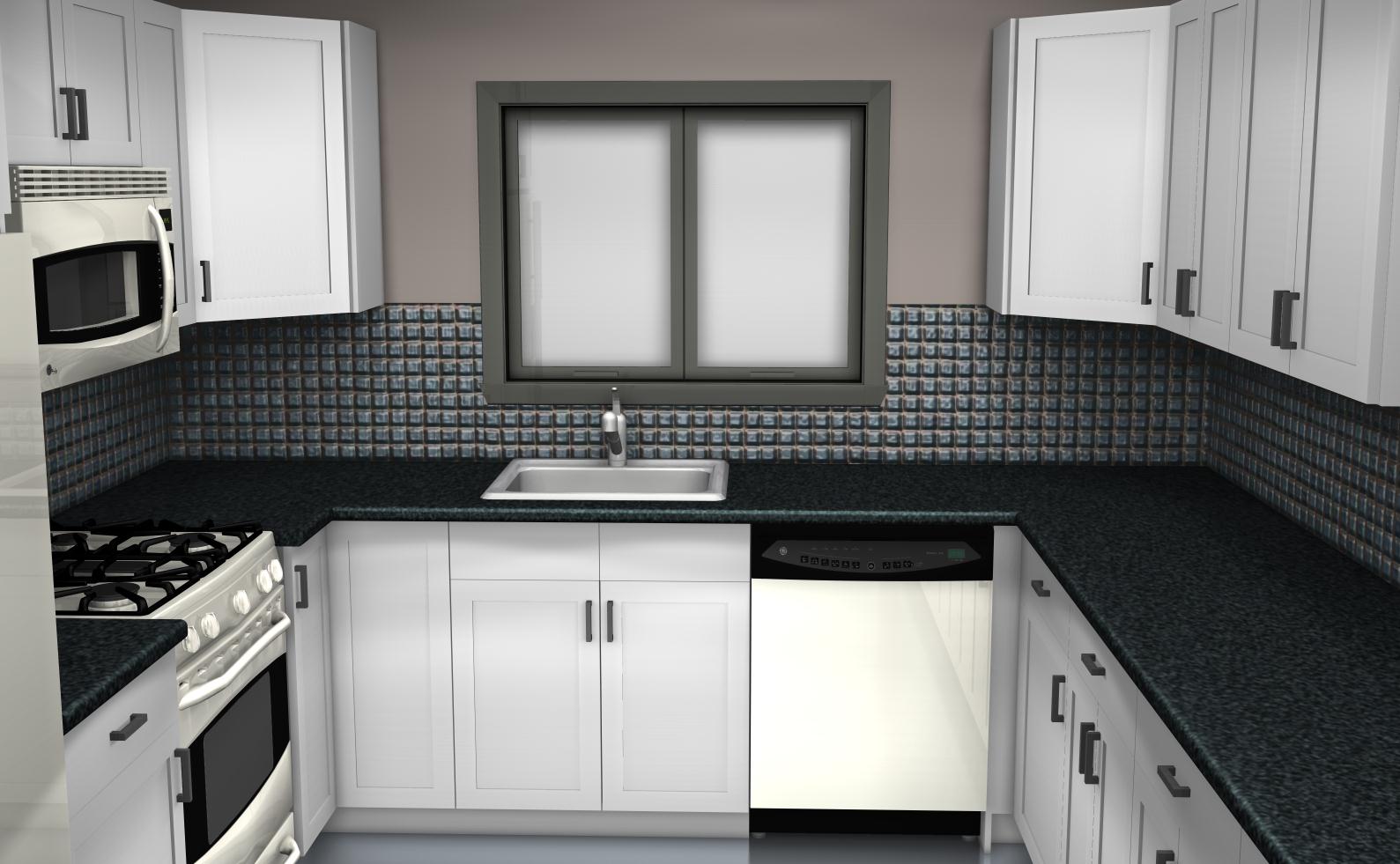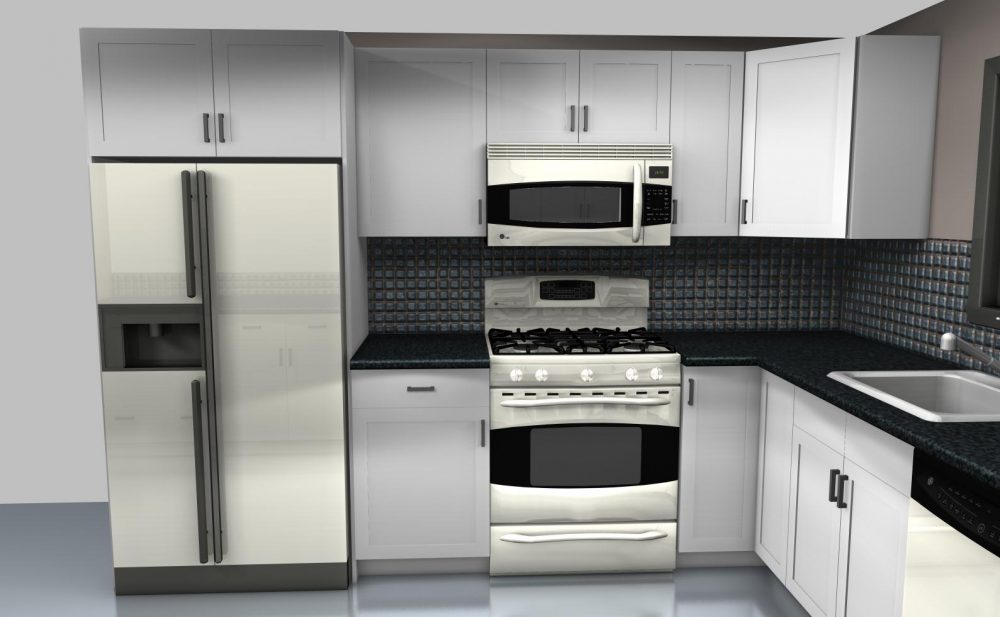 Here´s another front shot of the IKEA white kitchen: