Toe-kicks aren't just for under the kitchen cabinets anymore. IKEA says you need to think bigger! Embrace the new year and the new SEKTION kitchen line and you'll discover another use for toe-kicks. Or as IKEA calls them, plinths.
What's a Toe-Kick for, Anyway?
A toe-kick covers the gap between the bottom of a base kitchen cabinet and the floor. If you're feeling modest about your kitchen cabinet legs, the toe-kick is for you.
Behold the humble toe-kick in its natural state: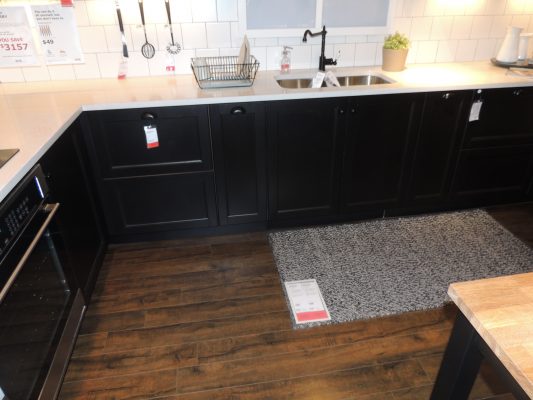 SEKTION cover panels match SEKTION door and drawer front styles (for the most part). So the dark brown LAXARBY doors here are paired with a matching LAXARBY plinth.

A toe-kick is not merely a cosmetic option. They keep dust, grit, and rogue NERF darts from getting trapped under your kitchen cabinets.
Make Toe-Kicks Work Harder in Your IKEA Kitchen Design
Can you find the toe-kicks in these pictures?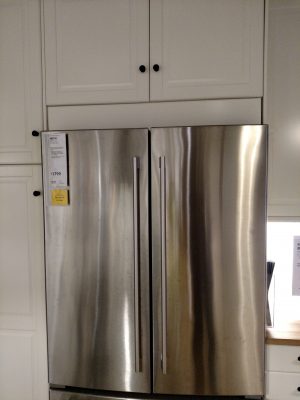 Or here: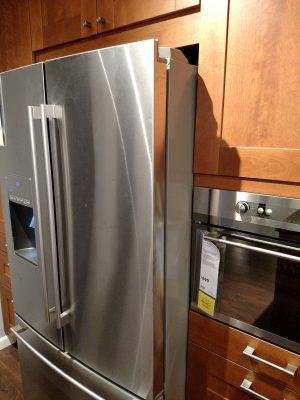 Or here?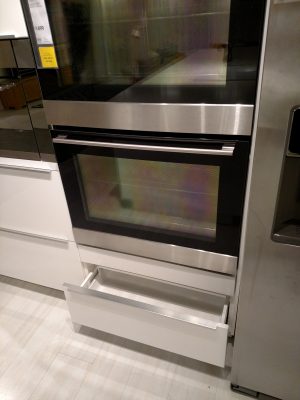 If you guessed between the cabinets and the refrigerator (twice), and then between the bottom oven and the drawer, you are correct! That's a RINGHULT plinth in the top photo, a GRIMSLÖV plinth in the middle photo, and a FÖRBÄTTRA plinth in the bottom photo.
Is a Toe-Kick's Place Only on the Kitchen Floor?
Our designers thought this was a stylish option for separating kitchen appliances from kitchen cabinets. Do you like the look?