Do you have a truly separate coffee area, either set up on its own island or shelf? Or maybe… Do you wish to have a separate coffee station within your IKEA kitchen?
There's no need to resort to a bid renovation project or to tear down walls or gut cabinets. You can simply use a space that would normally go unused. A section of countertop that's too small for food prep can be re-purposed as a coffee station. See how we turned a tiny space into a coffee station with only $547 with IKEA kitchen accessories.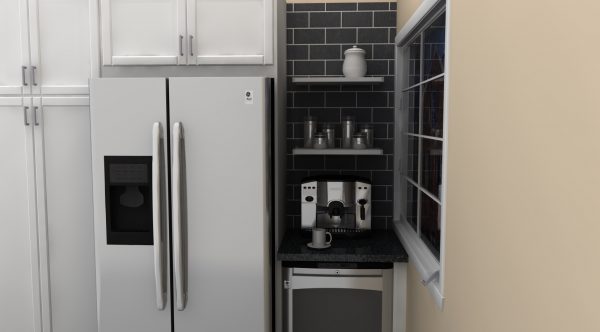 Why an IKEA coffee station?
There's no need for wall cabinets. EKBY shelves (about –" wide) placed above an espresso machine hold supplies for a liquid treat — cups, saucers, spoons, and sweeteners.
Built-in under-counter appliances can improve the space's functionality. We suggest using a small under-counter fridge to store other beverages and goodies for your coffee, such as milk, syrups or creamer.
This project doesn't require anything fussy or complicated. Coffee stations like this one go well in spaces where you wouldn't normally use wall cabinets.  In our case, there's no space due to a window that's too close to the end of the wall. EKBY open shelves fill the space nicely.
It's a great way to use tiny areas of your kitchen. Small spaces that can't be used as "real" work surfaces are perfect candidates for a coffee station to brew that first cup of coffee in the morning.
Open shelves keep the area from looking overloaded or crammed. The wall looks free of clutter just as the counter. EKBY shelves are specially convenient because they can be cut to any size you need and the ends are sturdily mounted to the wall with stylish stainless steel brackets.
More details about this IKEA coffee station: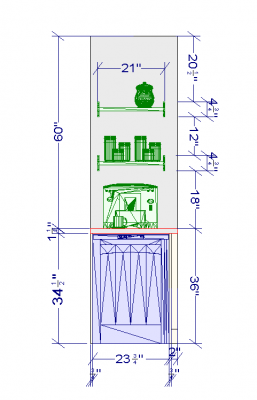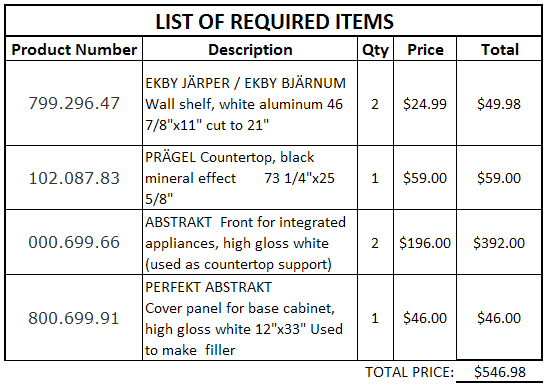 Related blog entries: