Take advantage of those unused small spaces using IKEA baskets in the kitchen. Baskets are versatile and resourceful. You can mix and match sizes, colors, material and shapes to suit your kitchen.
Kitchen cabinets tend to get messy. Labeling and organizing seem to be the obvious thing to do. So, you open your pantry, tags and markers in hand; and then notice an avalanche of canned goods and kitchen tools mixed up, cookie mix next to instant soups, powder lemonade scattered all over. Where to start? Should you throw everything away and start over? When did these canned soups expire? 
These questions often give you a hard time, but don't panic. In this blog entry, we'll see how IKEA baskets can help.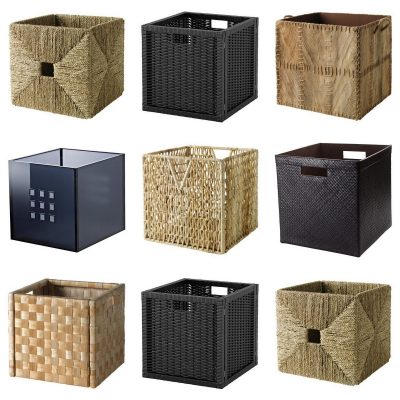 Take a look at these 5 great ideas to use IKEA baskets in the kitchen to keep everything organized:
1. Root for vegetables!
Give your kitchen a cottage look using IKEA baskets to store dry goods and vegetables. KNIPSA baskets help maintain that garden-flavor in your veggies thanks to its seagrass material. Seagrass beats the heat, wearies the cold and stays flexible all the time. ($12.99)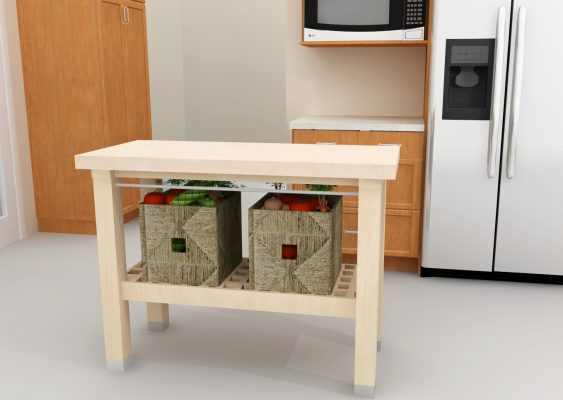 2. Military line- up
Organize your pantry artillery with BRANAS IKEA baskets. A rattan basket that's easy to pull out and lift since it has a handle. Its square shape fits perfectly in an EXPEDIT shelving unit ($12.99), floating shelves or an open wall cabinet. You can also choose a natural, black or white color that will suit your kitchen's look.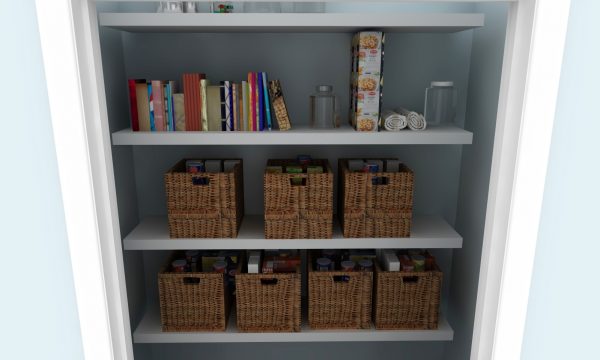 3. Closing the gaps
If you have a 13" to 15" empty space above your wall cabinets, take advantage of it! Store less used items in an IKEA basket and keep them out of sight. NASUM baskets are also a square shaped basket that fits over that space above shorter wall cabinets. Since they're going to be up high, make sure to store items that will be worth the climb. ($14.99)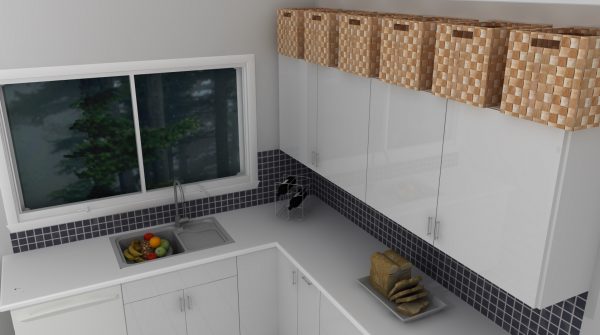 4. Closing smaller gaps
Ever wondered what to do when you move in to a new house and your fridge doesn't seem to fit the designated area? Lock that dreadful space between your fridge and cabinets with ikea baskets in the kitchen. Some kitchen tools aren't used often but you need to keep them at a reachable height. BYHOLMA baskets are 6" high which makes them perfect to slide into smaller gaps. ($7.99)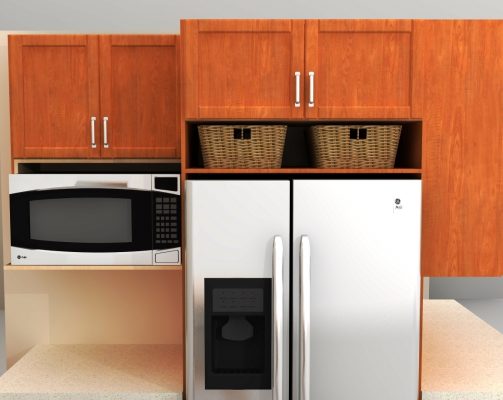 5. Let it hang
Small kitchens are most likely to have extra storage needs. Release cabinet compartments and free-up counter space with a hanging basket. FINTORP baskets and rail systems allow you to maximize your work space.  ($10.99)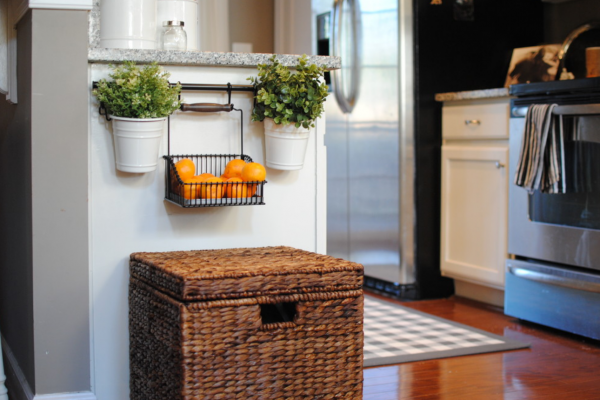 IKEA baskets are a great alternative to arrange your pantry and kitchen items. They add warmth and texture to your kitchen. Try these suggestions and let us know your results.
Get started with your IKEA kitchen today.
To learn more about IKEA kitchen tips, take a look o our related posts: