A mudroom is just a space.. big or small, a causeway from the outside to the inside…in areas with muddy or snowy days or places that have a lot of rain … or a lot of fun. Boots, shoes, hats, and coats get dropped, shed, and stored in the mudroom.
There's no need to over-complicate it and you can easily organize the space with a practical IKEA mudroom and our tips to keep it looking great.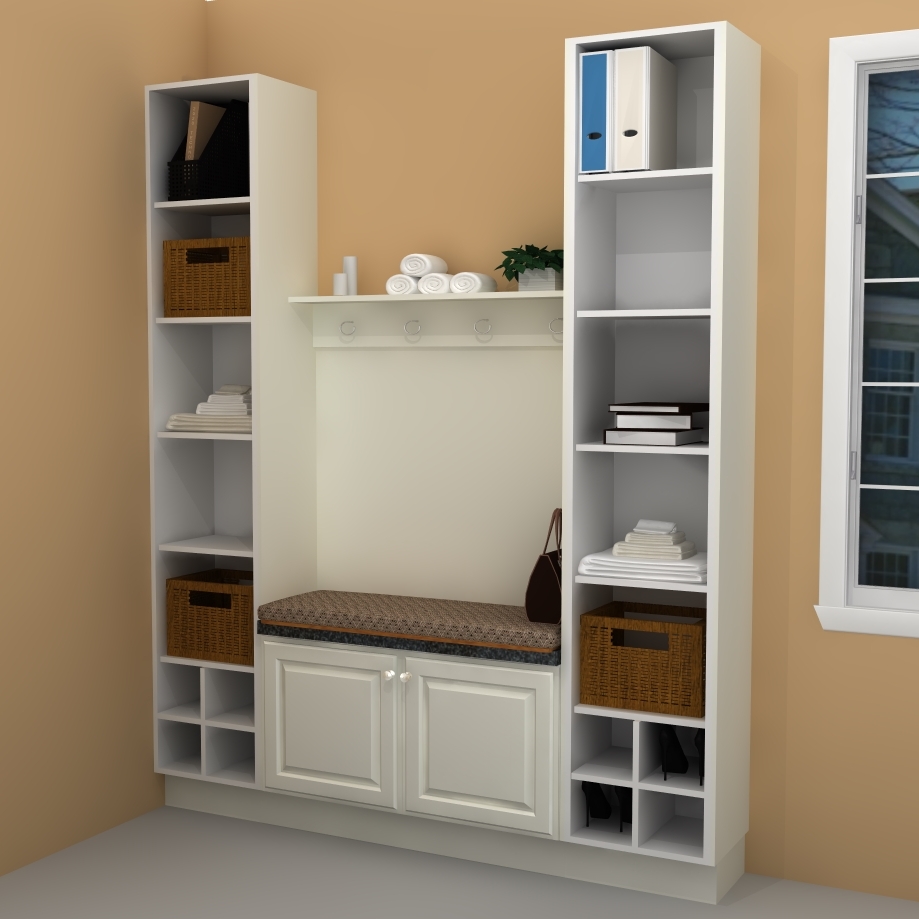 Check out these 5 simple tips to design your IKEA mudroom:
Outfit your IKEA mudroom: Use a low wall cabinet with a 24″-depth to create a built-in bench, include hooks for coats and don't forget to add open cubbies for shoes. At least one closed cabinet with doors will keep clutter at bay. To keep the space comfortable, add a seat cushion to your bench.

Contain yourself: Keep the IKEA mudroom tidy with a set of storage containers that is as decorative as it is functional. Wire baskets or clear containers display pretties, while woven baskets stow clutter out of sight.  IKEA has many different options for gorgeous woven baskets: KNIPSA, BRANAS, KOTTEBO, NASUM or PJAS.
A place for everything and everything in its place:  Dedicate a space per family member for sweatshirts, hats, and bags, or assign each a different category, such as towels, sports equipment, and rain gear. Depending on your needs, consider installing a mix of shelves and hooks at appropriate heights.
Don't over-complicate: Choose the key areas that you will use frequently and keep it simple: A bench, a large space at the middle for coats and sweaters and a few nooks for shoes may be enough for what you need.  We designed a simple mudroom with just the basics without sacrificing looks.
Save space instead of wasting it: Mudrooms shouldn't take an entire wall. Otherwise, they'll make the room feel cramped and cluttered instead of organized and clean. Take a look at our example for dimensions.
Our example of a practical, organized IKEA mudroom: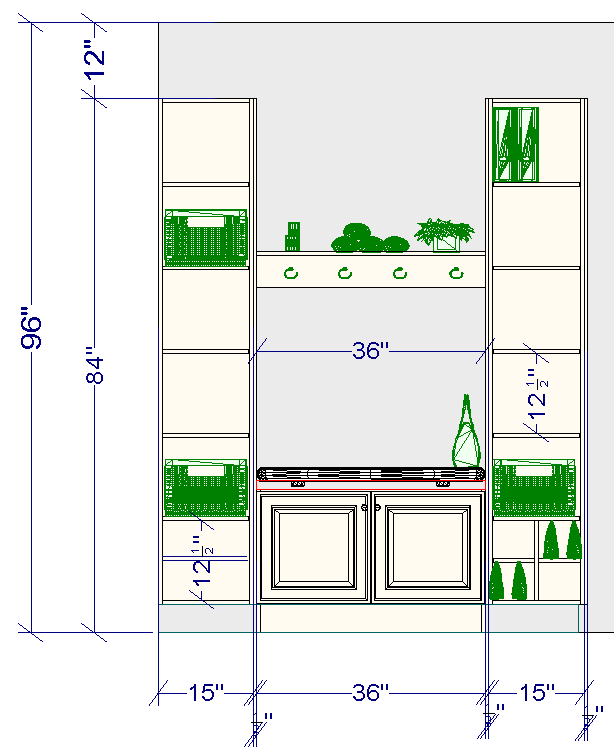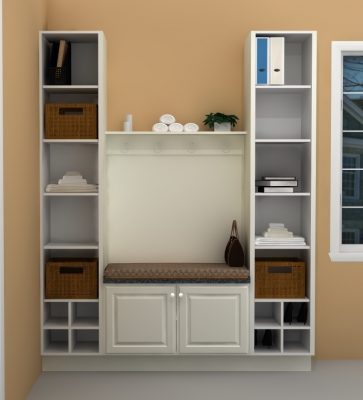 The ideal location for your IKEA mudroom is just inside the main family entrance to the house. This might be between the garage and the house or at the back door. This ensures that the family will use the mudroom as the transition zone between the outside and the inside of the house.
You might also like the following mudroom ideas: