Kitchen remodeling is notorious for being expensive, but not all projects have to break the bank. Especially with the economy and the loss of income, we all need to step back, take a deep breath and embrace coziness.
We love small kitchen remodels because they're the most challenging, yet rewarding IKEA kitchen design projects. Check out this stylish, wallet-smart IKEA kitchen remodel for a small kitchen. This was done with a budget of $3813 for cabinets and accessories.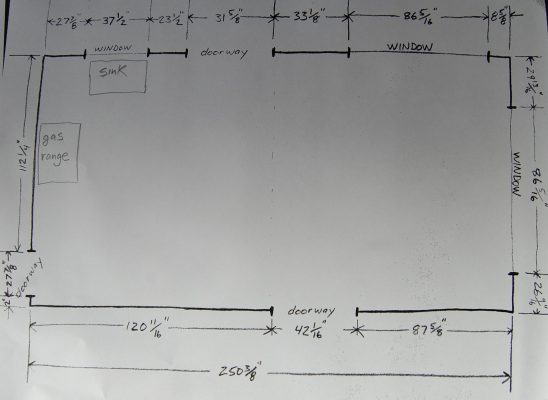 So, how did the kitchen look before the IKEA remodel?
This kitchen's monochromatic countertops, cabinets and floors all scream "bland." The cabinet boxes are in decent shape, but they could definitely use a new look. This outdated kitchen is in dire need of some visual interest. Nothing makes a statement in this space.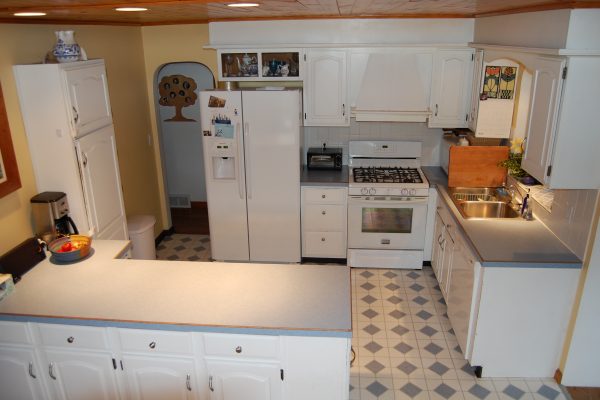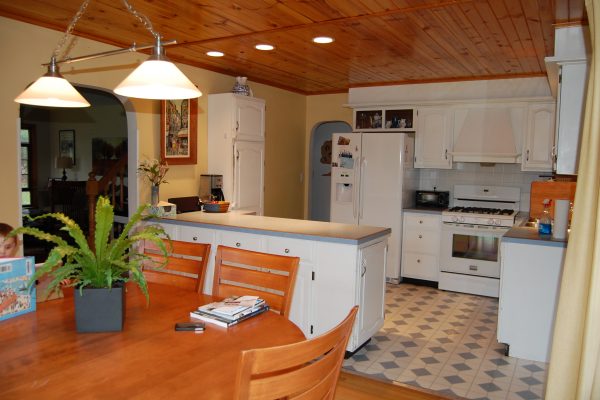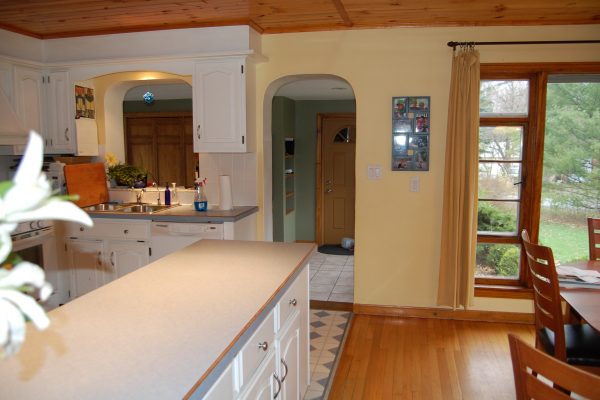 All we needed was to make a few small changes to give this kitchen a whole new feel. ADEL cabinet fronts with their classic style, a bright backsplash and a contrasting countertop make this new IKEA kitchen stand out: