Assembly Squad
is an independent IKEA kitchen installer based in Chicago, IL and they're taking on bigger rivals, one kitchen installation at a time.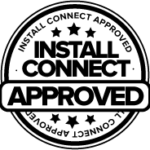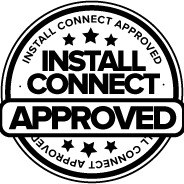 Assembly Squad is an IKD Install Connect approved installer – and it's worth noting they also install counters and backsplashes. Take a look at their website to see the many services they offer.
After we saw Assembly Squad's work on Sharon's modern farmhouse kitchen, master bathroom, and laundry room, we knew we had to have them on our blog. We interviewed Viktor & Tim, founders of Assembly Squad, to learn more.
Why do people hire Assembly Squad instead of IKEA's installer?
Assembly Squad is a family-owned business that specializes in IKEA.  From kitchens and baths, to full apartment or office setups, to simple bookcase assembly, we know IKEA very well, and how to get the most out of their product lineup. IKEA is great at designing, manufacturing, and marketing flatpack furniture.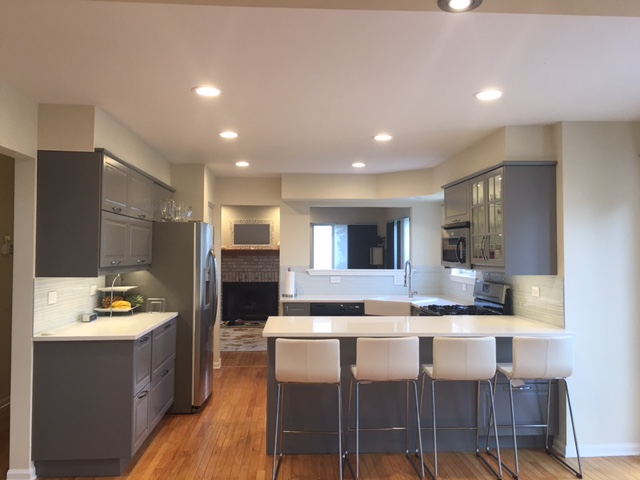 IKEA, however, does not install kitchens, and the way they handle it makes for a lot of unhappy clients. They simply refer this work out to a separate company. This is something many clients don't realize – they can get a better local installer, for less money, who knows how to deliver a great overall customer experience.  For anyone trying to weigh the pros and cons of Assembly Squad v. others, look us up on Google. The competition cannot match the level of service and expertise we provide consistently, and our ratings show that. Our ratings reflect that we're a 5-star installer that aims for a 5-star outcome with every job we do. IKEA's installer is maybe a 1.5-star installer.
How does Assembly Squad work with its clients?
Every client is different. We pride ourselves on meeting people where they are. Some clients come to us, IKEA kitchen design in hand, ready to go. Others contact us early on and don't really know yet what they want. One of the biggest challenges our clients face is having to sift through the huge amount of information and options available and then making binding decisions about a process that they don't completely understand.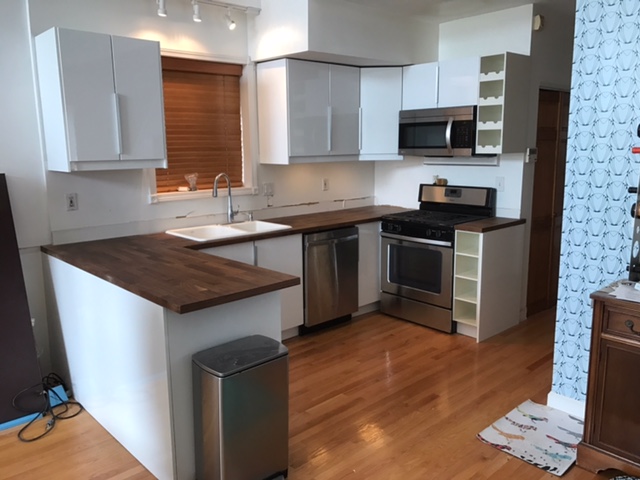 That's why our package includes a consultation and measuring service in addition to the installation. If a client doesn't have a kitchen design yet, we'll send them IKD's way.  This way, we know our client will get something elegant and functional, that not only goes way beyond IKEA's software capabilities, but will also be a realistic executable design.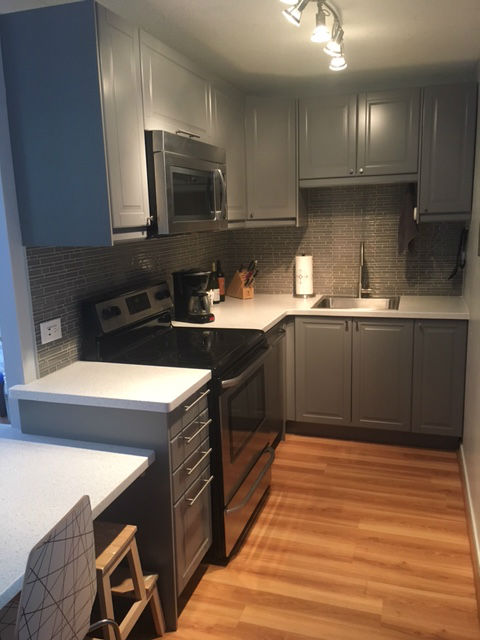 One of our clients' favorite value-added services is pickup and delivery service. Not everybody who likes IKEA likes going to IKEA or has the time to do so. Again, IKEA does the things they do well. The things they don't do well is why IKD and Assembly Squad thrive.
What's Assembly Squad's process for installing an IKEA kitchen?
We put a lot of emphasis on planning ahead of time. We get a good plan of action in place first and make sure the client has fully vetted every option before they pull the trigger.
When a client knows what they want, we can deliver it to them. If the client doesn't know what they want, we can't deliver it to them. It's as simple as that. When we have a good plan in place that has been challenged and tested against the client's vision, our chances of success go way up.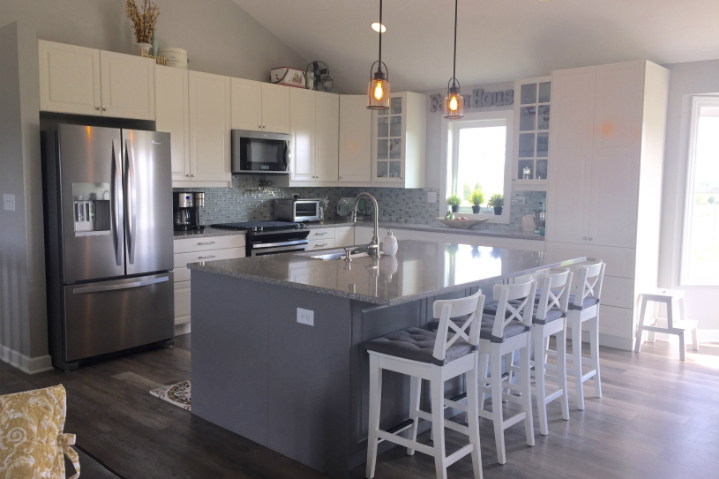 Of course, clients can change their minds. The customer is always right. Changing direction as the installation proceeds, however, can get expensive for the client and time-consuming for us. But we pride ourselves on delivering a 5-star service for a fair price.
We have also developed a checklist that describes our process for installation. It enables us to work as efficiently as possible. Before the job begins, we run through it with the team and then post it on the wall so everyone – client, team, other contractors – all know what's going on.
How does Assembly Squad work with its team?
We take good care of our team members because it's the right thing to do. We put a lot emphasis on being fair with people and sharing in our successes.
We're proactive about maintaining our 5-star reputation. We've carefully considered how we incentivize the team to ensure we all work towards those 5-star outcomes, and do so profitably.  We look for people who not only have the skills to do the job, but also have mind-set to perform at a high level across the board.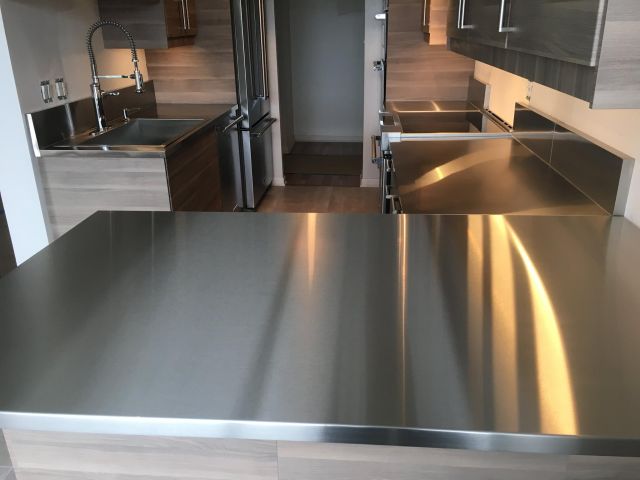 Besides our relentless commitment to a quality customer experience, Assembly Squad's success also lies in the partnerships we've formed. For example, we work with a great stone fabricator, DK Stone.  They are fairly priced, do good work, and turn things around very quickly.
And of course, IKD is great resource for us.  Their well-designed process helps clients thoroughly identify all their desired design elements, with an optimal amount of time spent on revisions, netting them a truly Goldilocks outcome – just right!
Not in Chicago? Don't worry, we have an independent IKEA installer near you
If you're in the Chicago area, look no further than Assembly Squad for your IKEA kitchen installation.
But if you live somewhere else, don't worry. IKD's Install Connect list of approved installers covers all of the continental United States. When you buy a design package from us, you get free access to Install Connect so you can find the right installer for you.