The ADEL & AKURUM doors from IKEA were discontinued by the manufacturer after the date this article was published.
This modern craft room was completed with a budget of $3459 and beautiful ADEL doors in an off-white finish. The secret to a successful craft room is displaying what you want to see and hiding the bulkier items to reduce the clutter.
Check out how we incorporated AKURUM kitchen cabinets and more organizers from IKEA for a fabulously  bright craft room!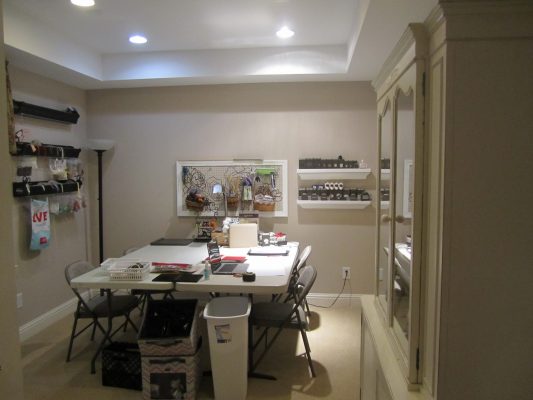 Where can we start to improve this craft room?:
Walls provide lots of space for storage and are not being used.
Because of the massive desk, there's barely enough space to walk around or add more storage comfortably.
There's only one cabinet in the entire room.
Trash cans are exposed and interfere with the workflow.
A too-deep cabinet at the entrance of the room creates a narrow walkway.
This is how the new IKEA craft room looks: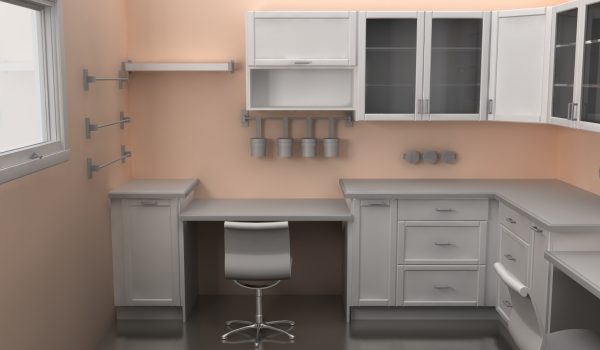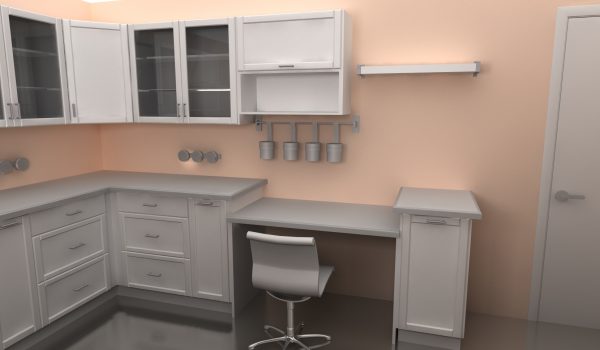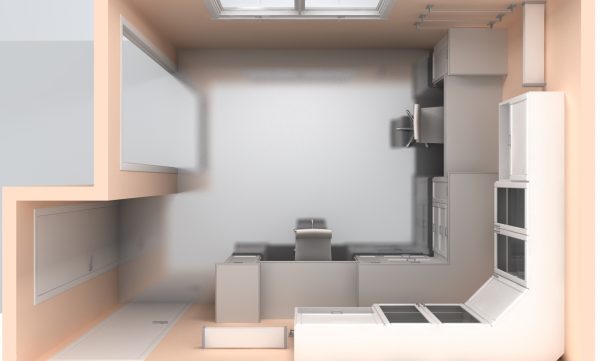 Steal these craft room ideas from IKEA:
Pull-out units can be left with our without RATIONELL internal drawers. This means that they can be used for a trash can or to make frequently-used items more accessible while working at the desk.

We used a combination of wall cabinets with glass fronts, open shelves and deep drawers to provide storage for different crafting supplies.
Suggested accessories for drawers: RATIONELL drawer divider for deep drawers,  KVISSLE set of 4 boxes with lids, GODMORGON storage units. Deep drawers are perfect to keep more delicate items neatly organized. With additional dividers, they are a great way to boost storage.
Suggested options for open shelving: EKBY JARPEN/EKBY BJARNUM wall shelves, EKBY HEMNES/ EKBY HENSVIK wall shelves.
Suggested wall organizers: GRUNDTAL rails (for wrapping paper), GRUNDTAL cutlery caddy (for pencils, scissors, markers, etc) and GRUNDTAL containers (for smaller items like paper clips, staples, pushpins, etc.)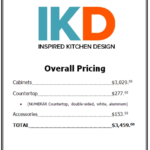 Click on these other links for more craft room ideas with IKEA!