The U-shaped IKEA kitchen, otherwise known as a peninsula floor plan utilizes three walls that you have available in the kitchen. This design works the best for larger homes, in order to allow you access to your guests and family members while you are preparing and cooking meals for them. This layout provides a massive expanse of counter and storage space as well as great flexibility.
This kitchen layout is relatively uncommon these days. Homes are now more open (have less walls) or spaces have turned smaller, favoring other kitchen layouts such as the L-shaped IKEA kitchen. However, if you are considering using this shape for your kitchen, there are PROS and CONS to be considered: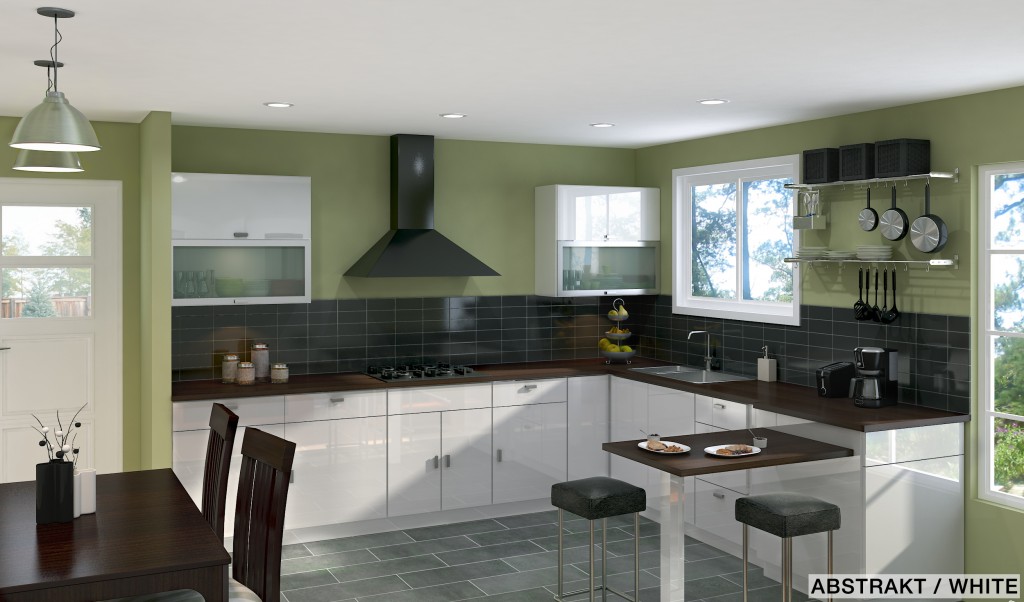 PROS:
Great for a large family: Efficient for a medium or large kitchen space. This three-sided layout gives your family plenty of access to work in a separate area.
Organized: Can easily divide the kitchen into multiple work sites.
Free flowing traffic: No through traffic to disrupt work zones. It allows your guests and family to walk through without getting into your way.
Lots of counter space: Uses three walls with counter space and can easily create a dining area if open to the rest of the home.
Flexible: This layout works best for kitchens that are 10 to 18-feet wide.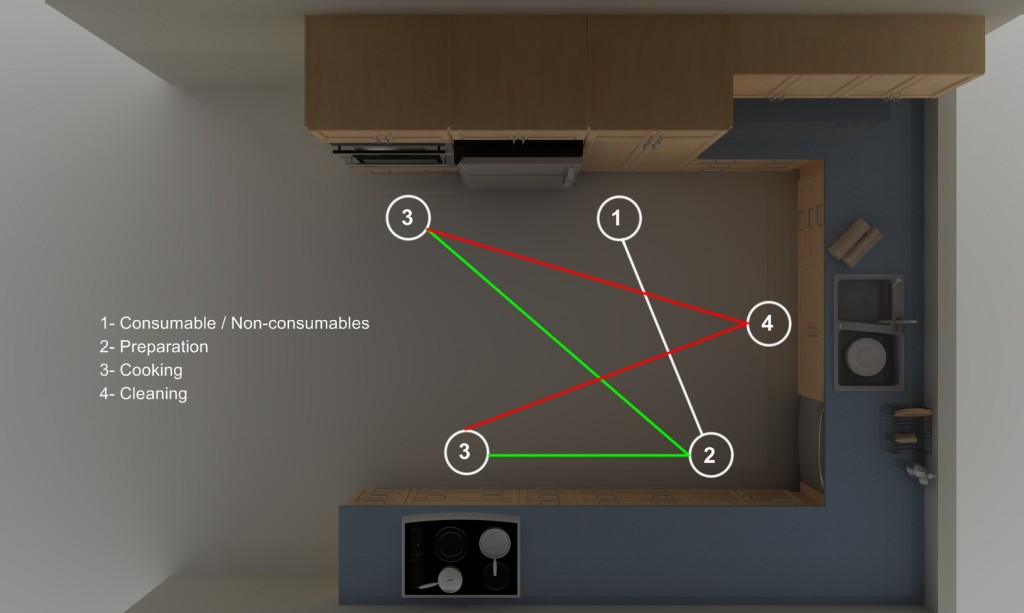 CONS: 
Requires open home plan: If you do not have large amounts of floor space available, it can quickly become cramped. (Even worse if you're thinking of adding an island.)
Spaces out work areas: It can space out your work triangle, depending on the amount of space between the countertops.
Not efficient for larger kitchens without an island: If your kitchen is very large, you'll have to use an island to keep work areas conveniently close.
Not efficient for kitchens under 10-feet wide: You need enough space for work aisles. At least 42″ in front of each counter.
Base corner cabinets can be difficult to access: Unless you use accessories to enhance functionality, they can become hard to reach.