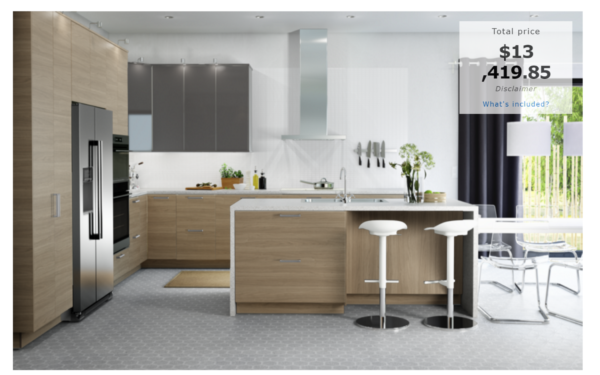 What's the first thing a homeowner wants to know about remodeling their kitchen?
How much it's going to cost!
IKEA kitchen customers are no different. If you're like most of our customers, IKEA kitchens appeal to you because of their price. You've done enough shopping around to know IKEA offers the right blend of affordability and quality for your kitchen.
But do you know how much an IKEA kitchen will really cost for your home?
Don't be fooled by IKEA's 10×10 price
You've probably seen IKEA's 10×10 kitchen price in their catalogs and on their website. Here's a beautiful kitchen, and it will only cost this much!
Don't trust that 10×10 kitchen price from IKEA for even a minute. Here's why.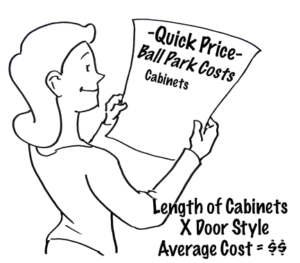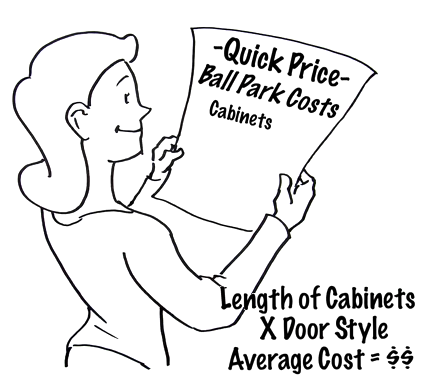 The 10×10 price means the price for a kitchen that is 10 feet by 10 feet. It's something of an industry standard to talk about that kitchen footprint when discussing cost.
The problem is that there is no such thing as a standard kitchen. Every kitchen is unique. So the 10×10 price is actually irrelevant!
If you want to get a quick and approximate idea of what your IKEA kitchen cabinets will cost, then you will need real-life linear foot pricing to calculate an estimate.
How can you find out the real linear foot pricing for your IKEA kitchen?
You can start by downloading our free ebook "What Your IKEA Kitchen Will Really Cost You."
How can you be sure IKD really knows how much an IKEA really costs?
Because unlike IKEA's 10×10 price, our estimates are based on real-world examples. We selected a random sample from the IKEA kitchen designs we created for our customers, and ran the numbers.
Download the ebook to get more details about how we came up with our linear feet prices for IKEA kitchens.
Whether you're looking at creating an IKEA kitchen with BODBYN, GRIMSLÖV, RINGHULT doors or others, our ebook can help you get a quick and good estimate of what it will cost you.