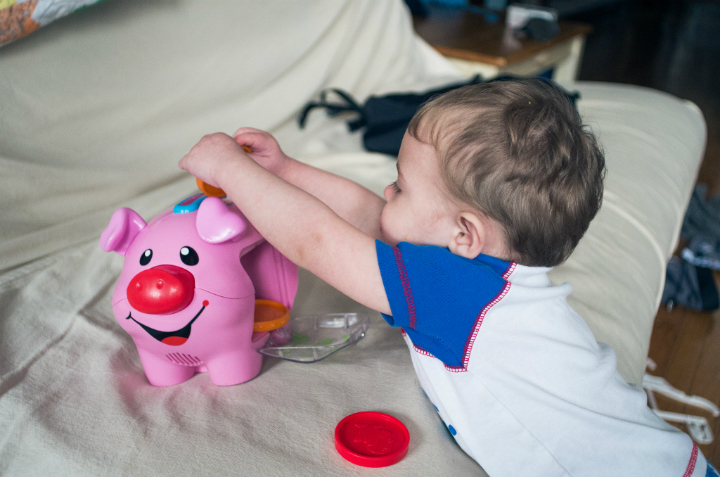 IKEA kitchens are known for being affordable. Somehow IKEA kitchen cabinets are top-rated and affordably priced. Add in that attractive Scandinavian design and IKEA means getting a beautiful kitchen without breaking the bank.
So why doesn't IKEA tell you how to save money on your IKEA kitchen?
It doesn't matter if you grit your teeth and use IKEA's Home Planner all by yourself or if you hire their Kitchen Planning Service. Nowhere along the way will IKEA point out the opportunities for savings.
Here are just 2 examples of where you can save money on buying an IKEA kitchen. IKEA won't tell you, but we will!
Money-Saving Tip #1: Choose Cheaper IKEA Kitchen Drawers
The biggest design highlight of SEKTION is its drawers-within-drawers. You can pick a cabinet box with only two drawer fronts, but then have four drawers inside. Usually IKD clients only do one inner drawer, however. Like this: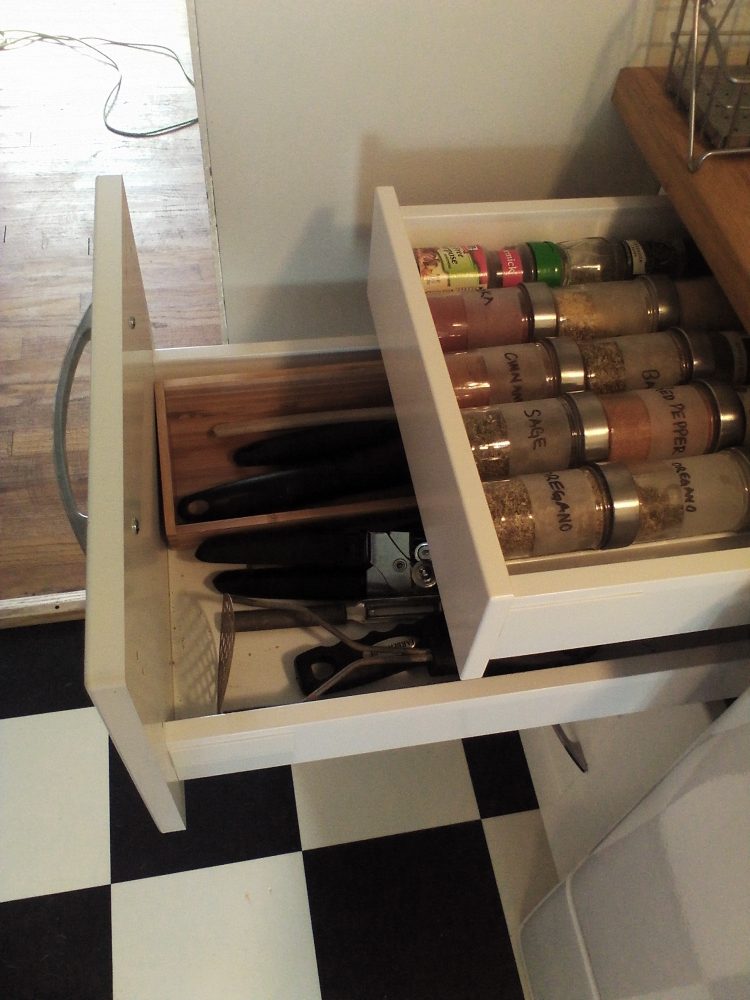 There are 2 types of IKEA kitchen drawers: MAXIMERA and FÖRVARA.
Terri's SEKTION kitchen uses one low MAXIMERA drawer inside the cabinet. But, she could have used the FÖRVARA instead and saved money if she had wanted to.
So you saved $11 – so what? That might not seem like a big deal, but those little things really add up.
A note of caution: we've also been told that FÖRVARA kitchen drawers really don't save you money. Read the post and get informed.
Money-Saving Tip #2: Consider Less Expensive IKEA Kitchen Cabinet Doors
Another example of where you can save money on an IKEA kitchen is the cabinet door or drawer front style you choose. Why IKEA doesn't make recommendations about this we just don't know!
Let's say you wanted to get the classic little white IKEA kitchen for your home. IKEA has several white and off-white options for doors (prices reflect the 18" x 30" size):
We won't pretend these doors all look alike. The GRIMSLÖV is a shaker-style door, the RINGHULT is a high-gloss white, and the HÄGGEBY is flat white melamine.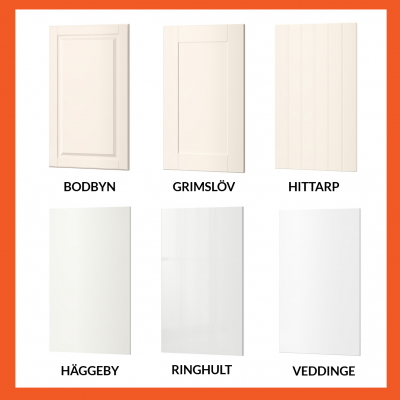 But if you're looking to save money, door style is a great place to play around. Unfortunately, the IKEA Home Planner doesn't let you switch door styles easily.
What does this mean for you? You'll have to figure out all the numbers for yourself if you want to know the differences in cost.
So you should just buy IKEA's planning service, right? Surely they can figure it out for you!
Wrong. That person will also be working with the Home Planner. They'd have to do the same thing as you. IKEA only gives you 4 hours of time with your planner. Is that really how you want them to spend the time?
IKD Can Help You Get an IKEA Kitchen You and Your Budget Will Love
We think those 2 tips can help you design a budget-friendly IKEA kitchen. If you want to save even more money, hire us and we'll help you find all the ways to save money on your IKEA kitchen.
Get a Budget-Friendly IKEA Kitchen Design Today
Image Credit
"Micah and his piggy bank" by Flickr user Andrew Seaman is licensed under CC BY-ND 2.0.