IKEA's desk options are as endless as its kitchen options. You can purchase one of its ready-to-go options, or you can make use of their "table bar system." Pick out the tabletop and legs, and you're ready to go!
Unless you want to add storage. Unfortunately IKEA doesn't sell a separate, individual lap drawer for their mix and match desk tables.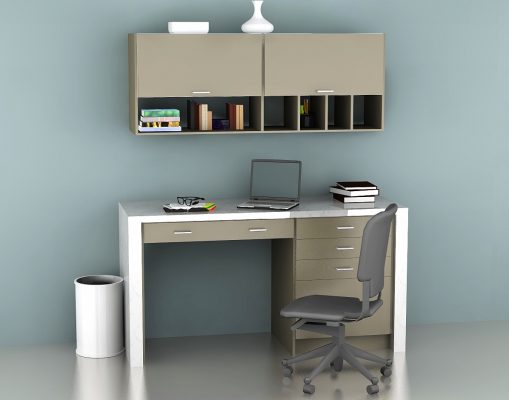 Luckily, making one yourself is pretty easy. This is particularly smart for a kitchen, because you can have the SEKTION drawer front for the lap drawer match the other kitchen cabinet doors and drawer fronts.
The lap drawer is a thin drawer, typically between 3" and 6" high, and stashed under the counter and above your knees. As such it's a great place to store thin items like notepads, pens and pencils, post-it notes, or even distracting smartphones and tablets. You are supposed to be working when you're at your desk, aren't you?
Constructing the Lap Drawer for Your IKEA Kitchen Desk
This IKEA kitchen hack uses a SEKTION wall cabinet box. You're going to cut a 36″-wide, 24"–deep and 15″-high cabinet frame down to a 5" height. (If your desk is smaller, you can use a drawer as small as 24" wide.)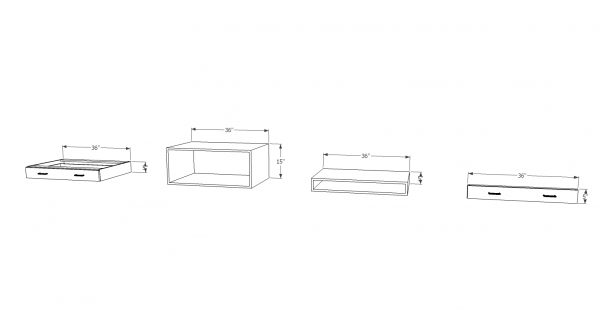 Here's everything you need to know:
We use a wall cabinet, not a base cabinet, for this hack. A wall cabinet has a top panel, while a base cabinet only has an open space for a mounting rail. We need the top panel of the wall cabinet frame to provide stability to the lap drawer and make it easy to attach the drawer box to the bottom of the desktop.
We recommend buying a MAXIMERA drawer (not FÖRVARA) for this hack because they have a smoother glide.
Don't overlook how you'll open the drawer. You'll need to add a handle, knob, or finger grip of some sort. For 24" to 30" drawers, you'll only need one. For a 36" drawer, you'll need two.
This hack works for all IKEA kitchen door styles. We used RINGHULT as an example. This is the most expensive door style IKEA sells, so your drawer may be less expensive.
We do not recommend building a drawer out of panels. Quite simply, they probably cannot create a drawer sturdy enough to bear significant weight.
Ready, Set, Go!
Cut the side and back panels of your SEKTION cabinet frame down to a 5" height. You can do this with a hand saw. No need for power tools!
Assemble the modified SEKTION cabinet frame as per the instructions provided by IKEA.
Attach the MAXIMERA drawer glides to the cabinet frame.
Drill and mount the handles to the RINGHULT drawer front.
Attach the MAXIMERA drawer rails to the RINGHULT drawer front.
Slide the completed drawer into the glides.
Grand Total for this IKEA Hack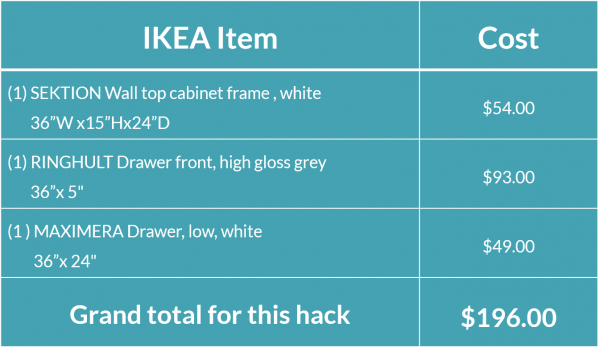 *prices current as of 11/12/15.
Love this Hack? Check Out Our Other DIY IKEA Desks for the Kitchen