Most of our customer interviews start with an important question: "why did you want to remodel your kitchen?" IKD customer Jamie said, "You mean aside from the fact that my kitchen was ugly?"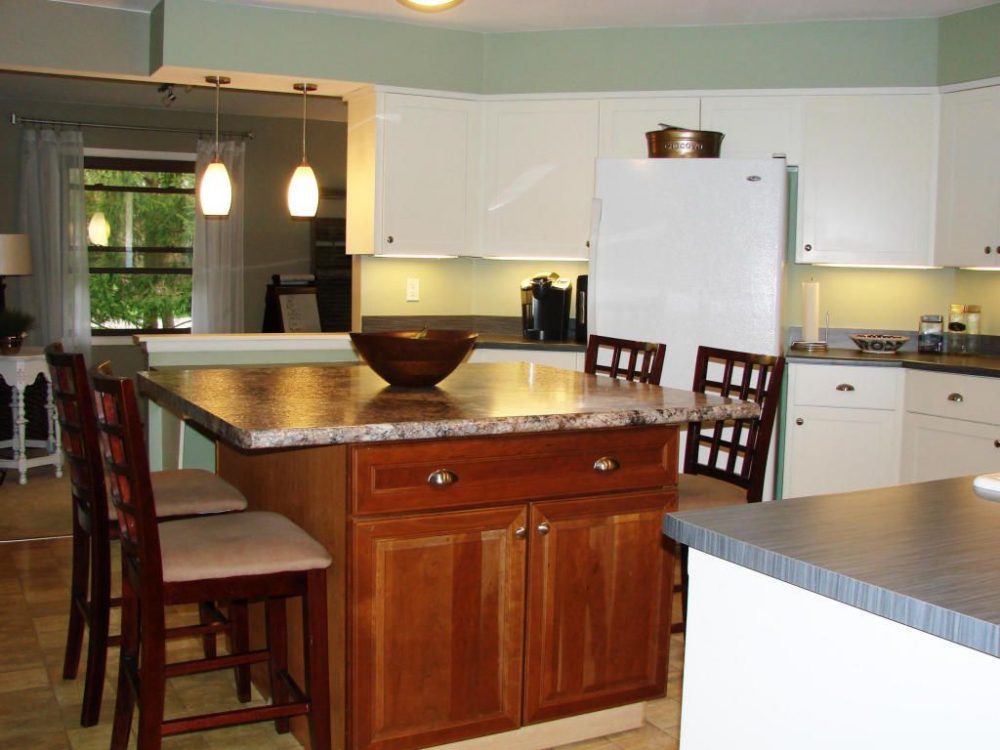 We're not ones to judge…but the customer is always right! The other issue with the kitchen was how the counterspace was so broken up by appliances, there was only 24" of space on top of the dishwasher for food preparation. Since Jamie prepares all the meals for the week on Sunday, she definitely needed more room for this undertaking.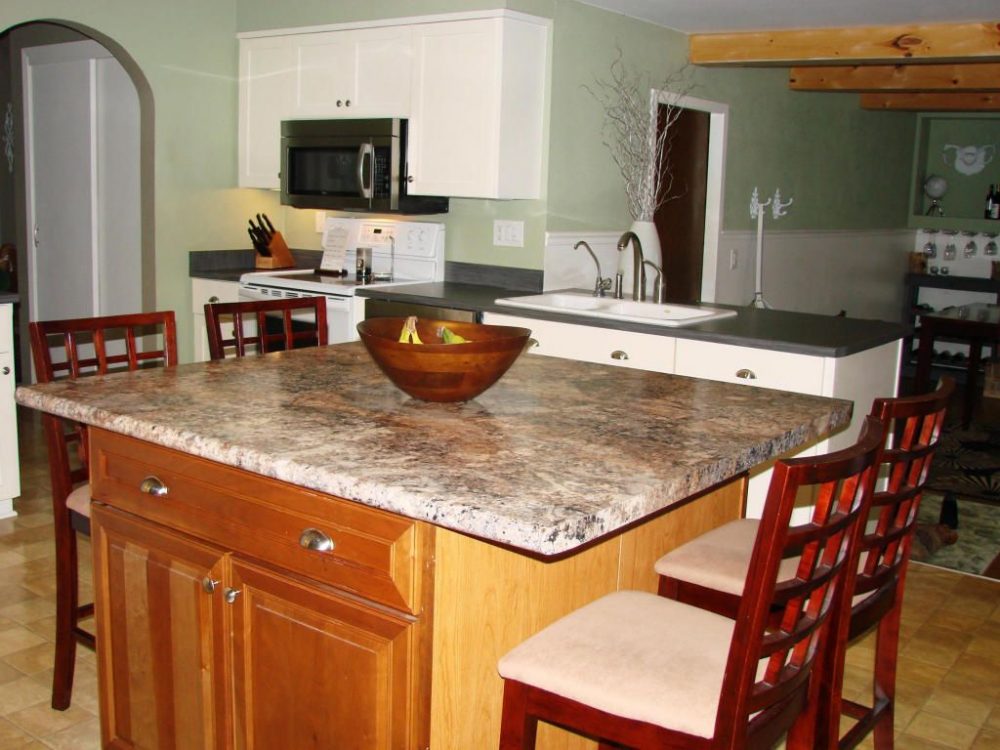 The kitchen is the family hub for snacking, doing homework, and just hanging out. A better – and more aesthetically pleasing, shall we say? – layout for kitchen would make spending time together more enjoyable.
Jamie and her husband Anthony ripped out a wall but had to leave the columns (not pictured in the 'before' photos) for support. The stove, sink, and dishwasher were all moved. Here's her new IKEA kitchen, from the point of view of the 2nd photo: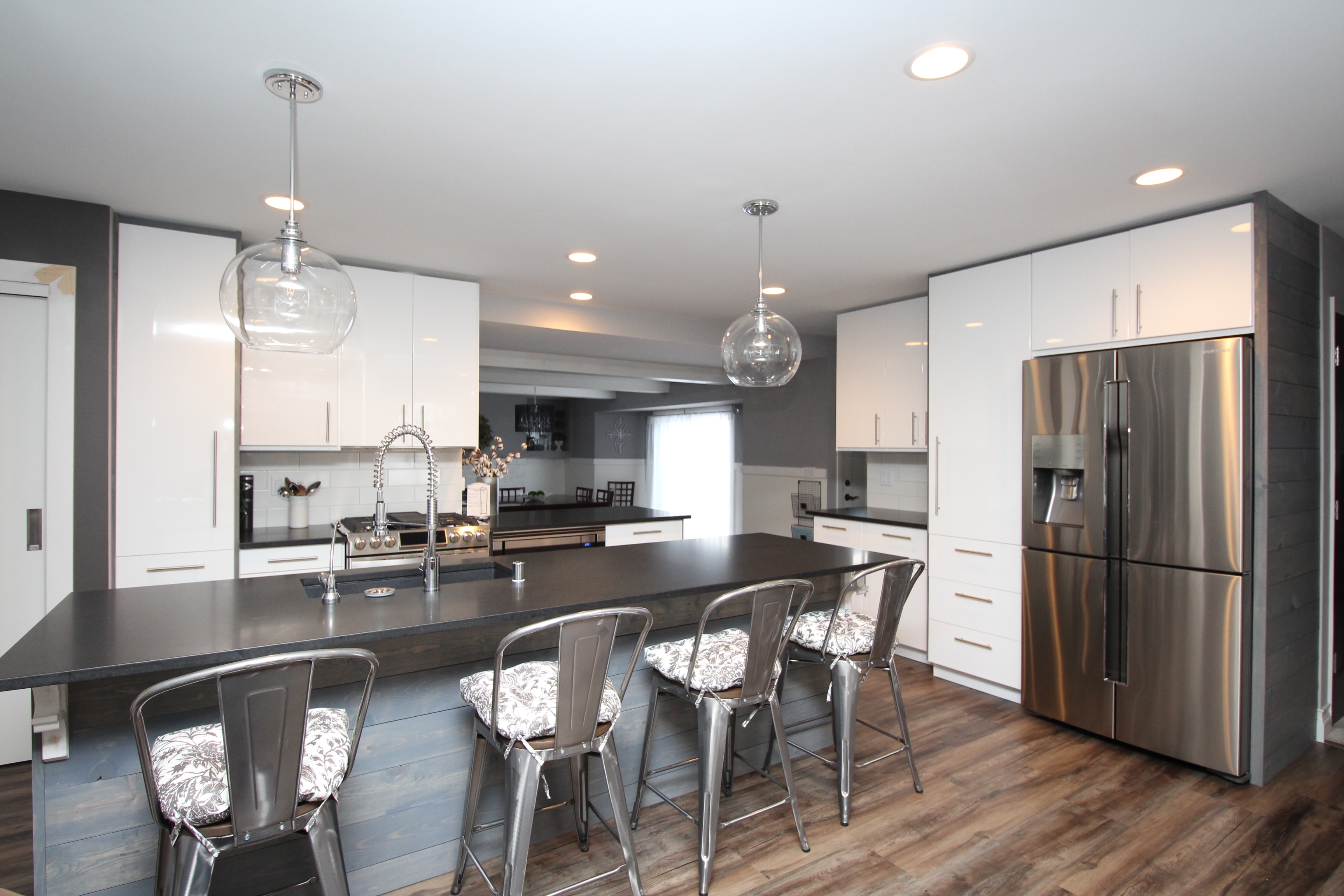 A very drastic change! Let's see what informed Jamie's design choices and the super hot "drop zone" IKD designed for the family to leave their stuff.
#1 Design challenge for this kitchen: Design a kitchen for the Odd Couple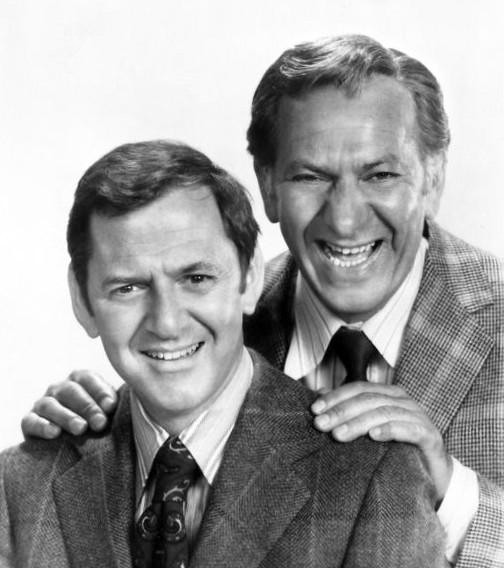 In a way, Jamie and Anthony are the Odd Couple of design. (We can't speak to their tidiness habits however).
Anthony likes high-gloss doors and shiny surfaces. He definitely got what he was looking for with the high-gloss white RINGHULT doors from IKEA and LANSA handles.
Jamie, however, understood she was working with a country-style home. For this reason we'll say she's the Felix Unger, or neatnik of the duo! She really wanted to keep the kitchen look aligned with the look of the rest of the house.
That makes Anthony the fun-loving member of the Odd Couple, Oscar Madison. He's not bound by the rules and order of traditional decorating!
That left it to Jamie to figure out how to incorporate the shiny with the country. "I had to figure out how to tone down the high-gloss so it didn't look like a high-rise condo in Miami."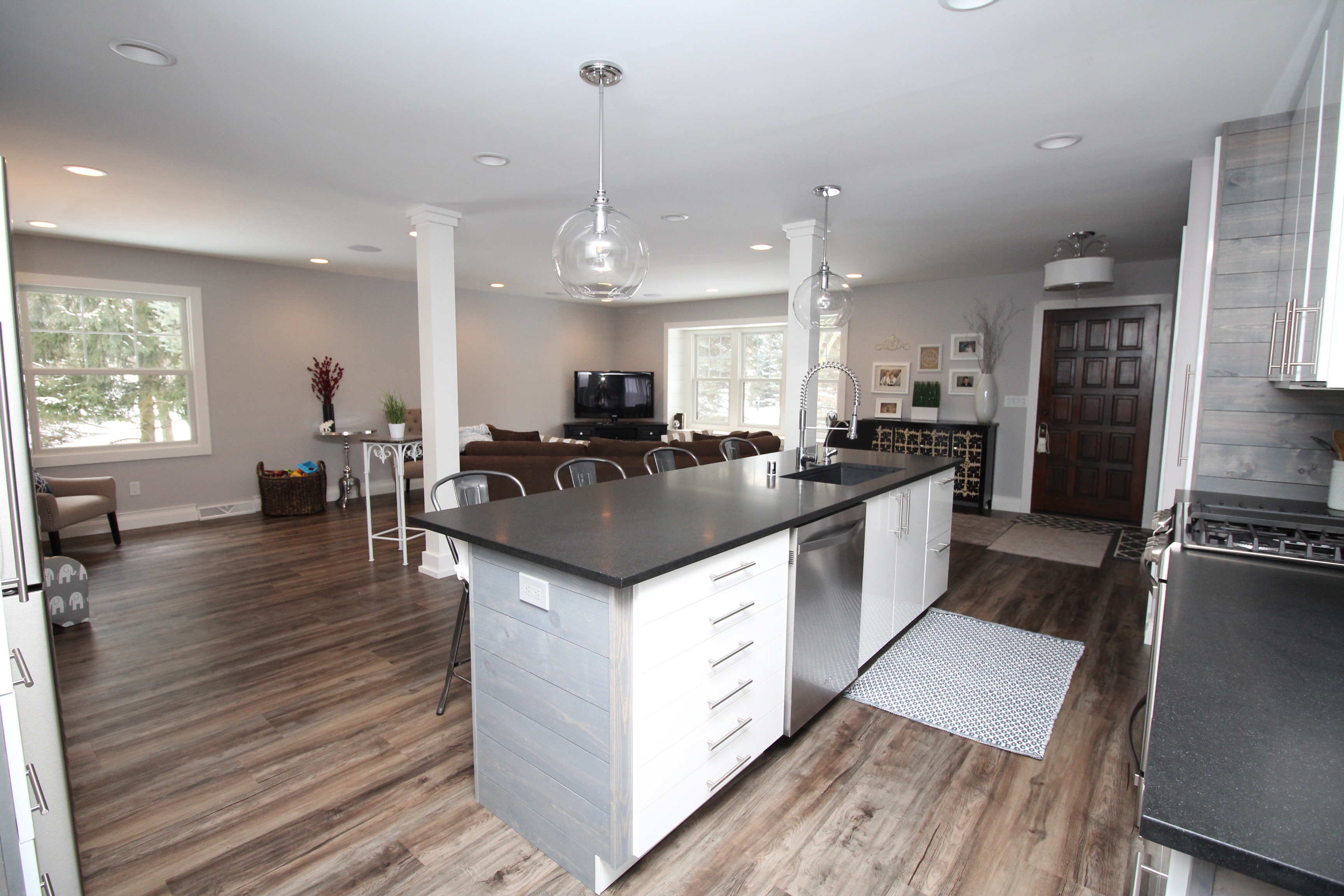 That's why you see wood paneling on the back and sides of the island, on the side of a tall cabinet, and next to the refrigerator. IKD had suggested cover panels from IKEA, and at the last minute Jamie swapped them out with the wood. The color is different enough from the flooring that they don't have an issue with being "too matchy-matchy."
#2 Design challenge: Create more storage
Jamie and Anthony lost a ton of storage space when they removed a wall of cabinets. That meant designing base cabinets that could really hold their own weight in terms of storage.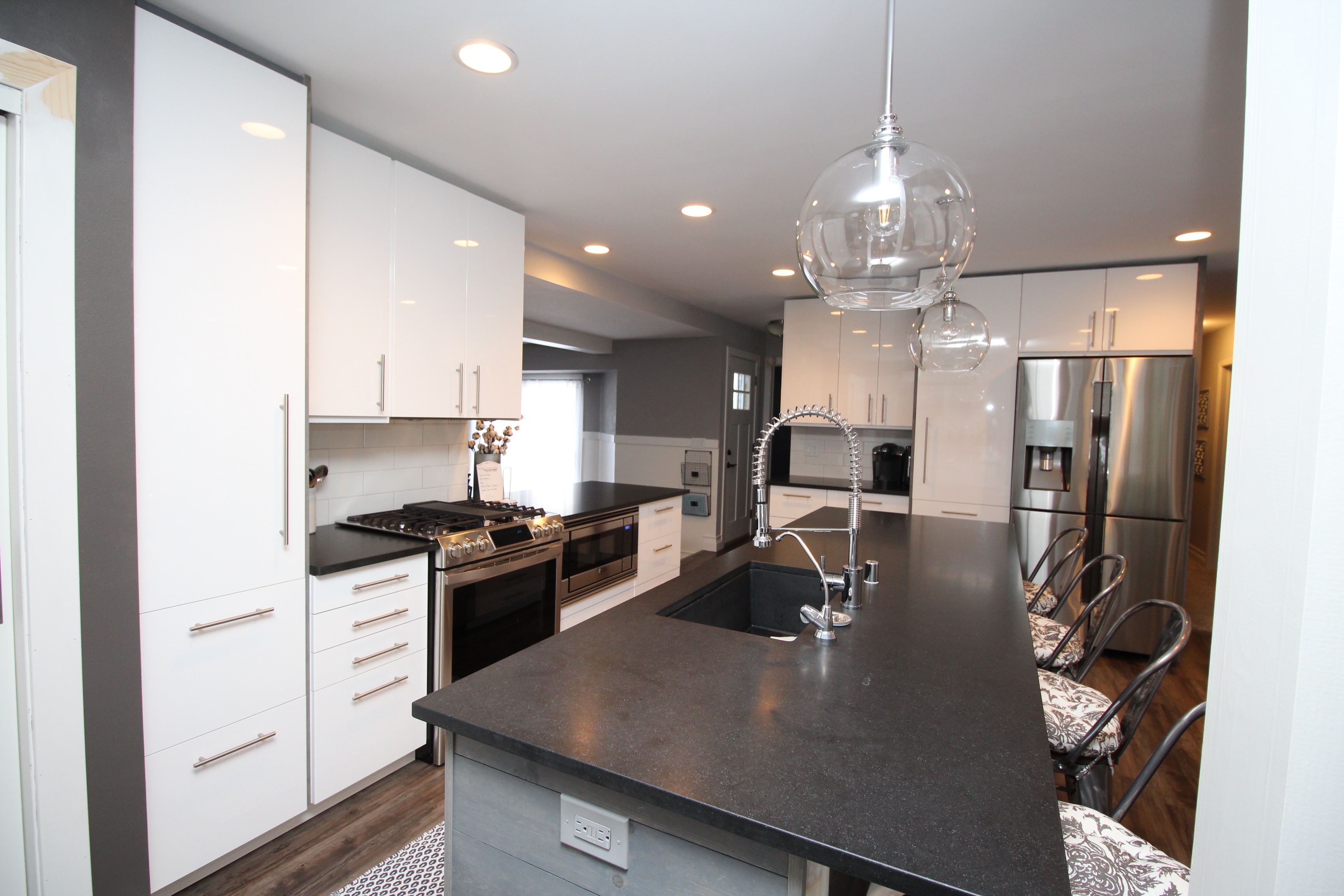 TIP: Jamie made a list of all the existing cabinets and drawers and then compared it to each design revision from IKD to make sure each function was accounted for. If she found the draft didn't have a spot where she could fit her cutting boards, for example, she'd think about how she could fit that in.
The biggest thing I had to tell myself was to take time to sit with the design. I can be impatient, so I'd say to myself, 'I know you're excited and can't wait to get rid of the old one, but you have to sit with it.' I even put tape on the floor so I could see where everything would go and if it would fit right. –IKD customer Jamie
She worked closely with her IKD designer so she had drawers that could accommodate as many pullouts and storage organization options as possible. Jamie also added as much height as possible and a tall pantry cabinet.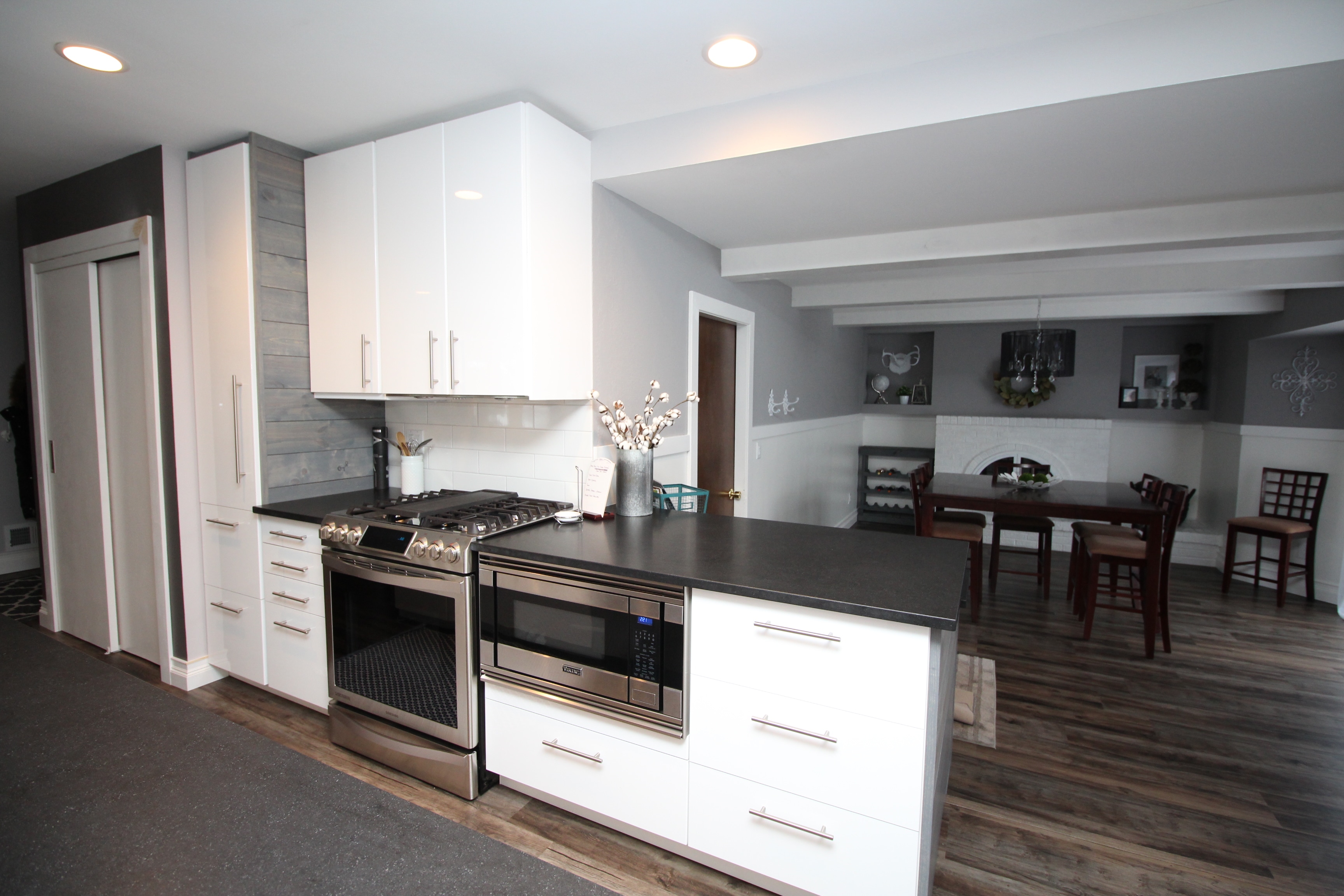 #3 Design challenge: A drop-zone for staying organized
We think families and busy professionals will like this design solution the best: the drop-zone.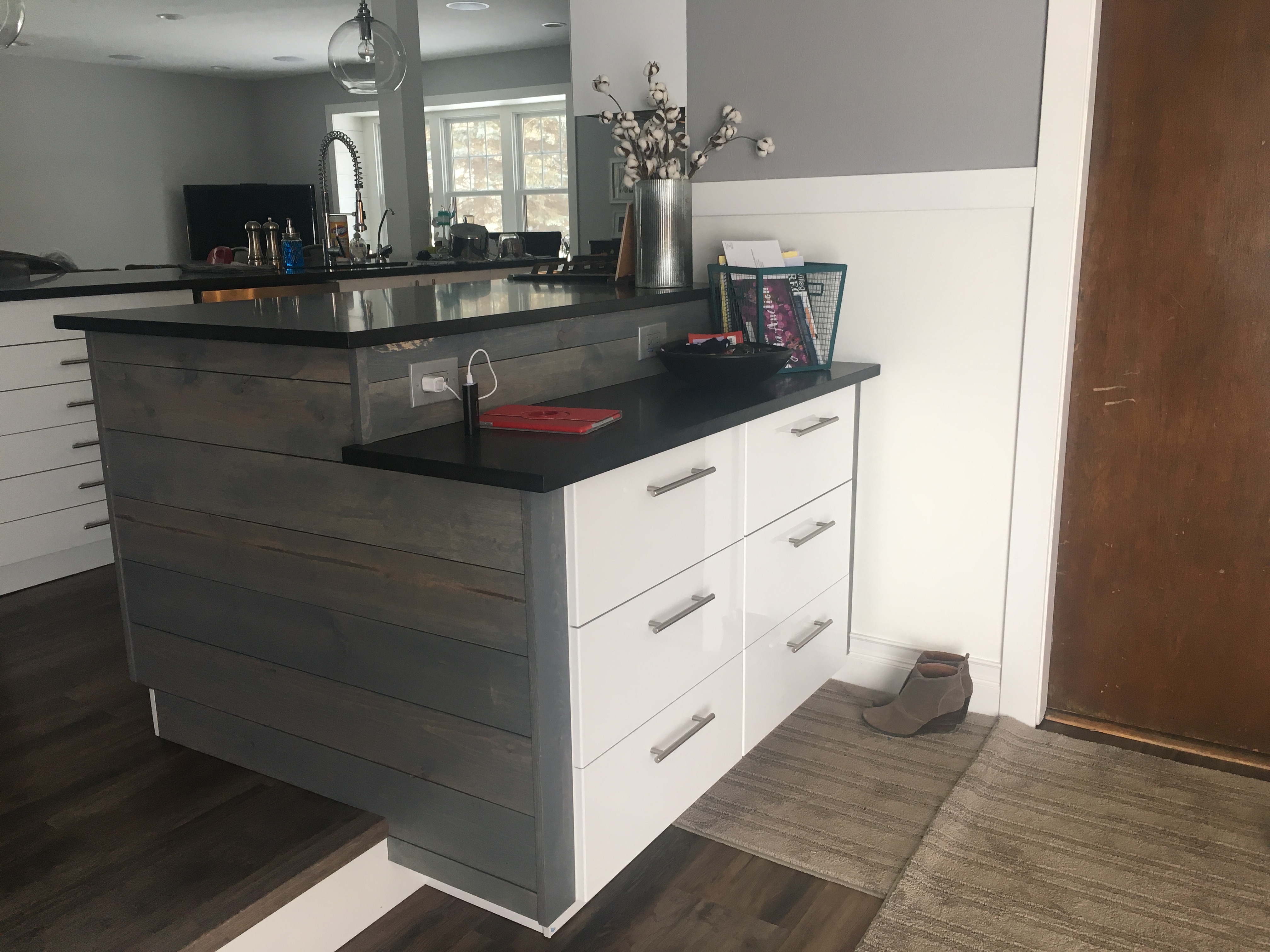 This is on the back of the peninsula with the base cabinet microwave. Previously there had been a hutch where people dropped their stuff. But Jamie wanted a more functional spot for people to drop all their stuff when they came into the home.
Hey, maybe she is the Felix Unger of the family!
The drop-zone has room for the mail and keys but almost more importantly, there's a charging station for everyone's devices. Underneath the countertop are drawers, one of which is for cords, earbuds, and batteries. The best part about the drop-zone? It keeps all of these items out of the kitchen workspace.
And right across the way is the coffee bar. Grab a cup of coffee, your keys and phone, and head out the door in one easy swoop.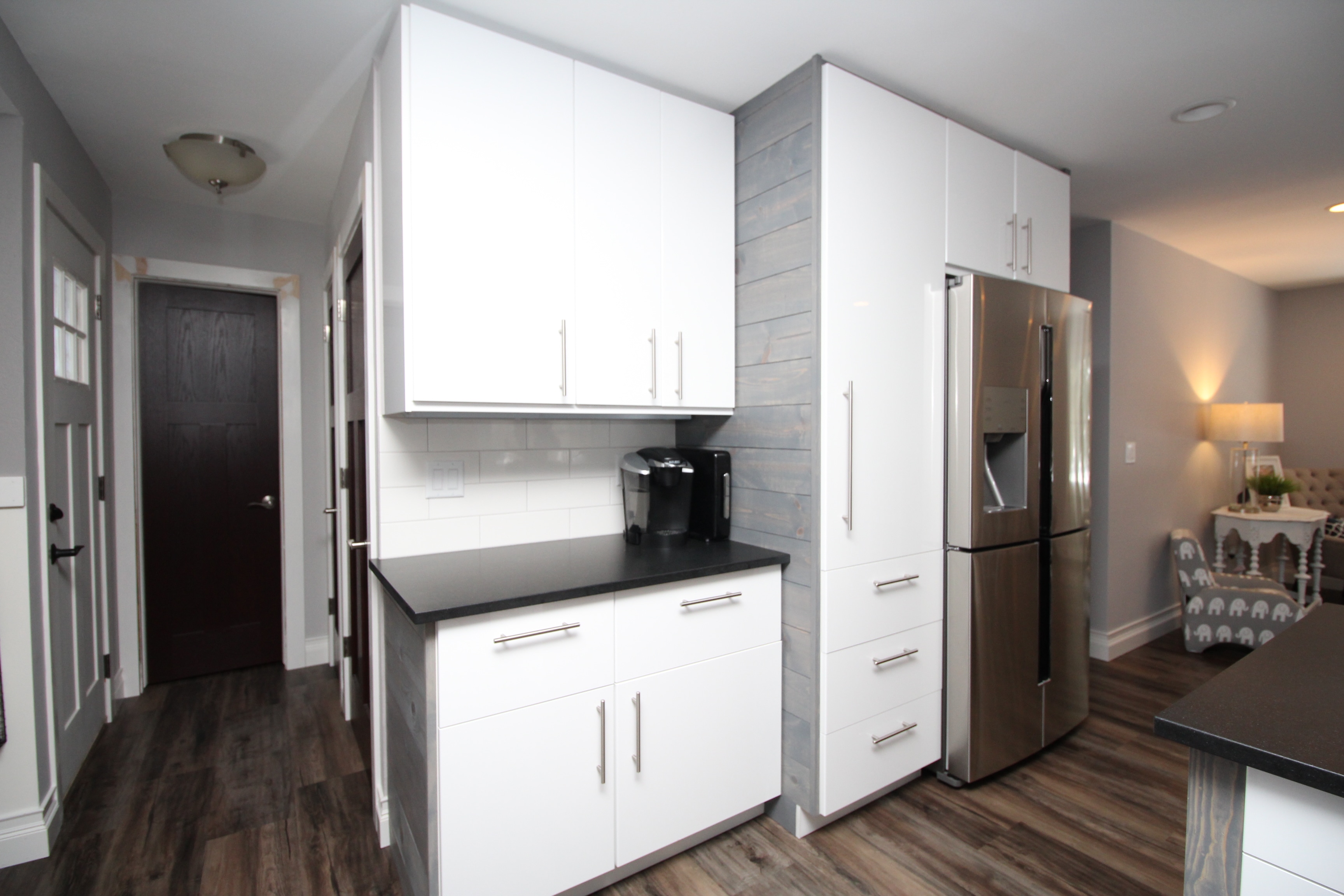 More features in this IKEA kitchen
Jamie and Anthony chose IKEA for their kitchen because they didn't want to sink tons of money into a house that won't be their forever home. More importantly, IKEA cabinets are durable. "We have 2 sons, so we designed this kitchen to take a beating. And if someone jacks up a door, it's easy enough to change the door out."
Lighting was also important. The house faces to the west, so the middle of the house can be very dark. Anthony wanted the kitchen to be light enough without adding more windows to the home. The reflective nature of the RINGHULT doors multiplies the light in the room.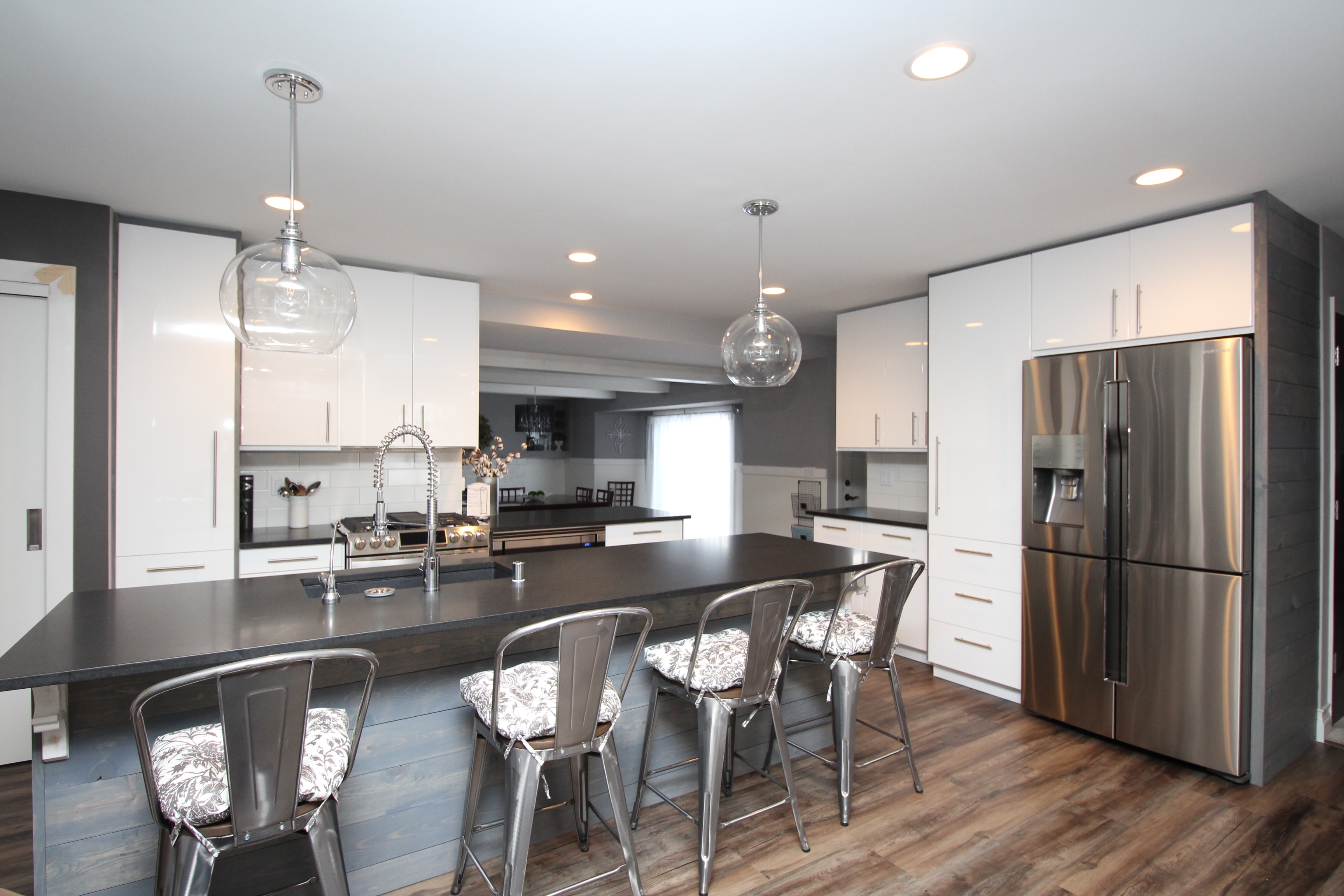 The pendant lights came from Overstock and were an important part of the design. The couple also added OMLOPP in-drawer lighting to make everything as find-able as possible.
Except for the EVENTUELL built-in extractor hood, the appliances are from Appliances Connection, the countertop is from Stone Dimensions, and the island chairs are from Wayfair. In case you were wondering.
What the Odd Couple has to say about their IKEA kitchen
We're so happy to tell you Jamie and Anthony love their new IKEA kitchen. Who knew you could please Felix and Oscar?
I found IKD on Houzz and I'm 100 percent happy I did. There are always fillers and other components of a kitchen design you just won't think of and I didn't want to make a mistake. The closest IKEA is not exactly a hop, skip, and a jump away. It's a 2.5 hour drive so I didn't want to make lots of trips. I don't regret my decision one bit.
Thanks Jamie! If you're interested in getting an IKEA kitchen design that satisfies all design styles, check out our Premium package today.
Image credit
By ABC Television (eBat itemphoto frontpress release) [Public domain], via Wikimedia Commons