At Inspired Kitchen Design, we help homeowners get the perfect IKEA kitchen design for their homes. But we also do different sorts of projects, too.

Charlotte and Mark's kitchen was one such project. They're no strangers to the remodeling process because they've made it their livelihood. As owners of Henry Design Build Live, they buy and renovate rental properties in the Northwest Territories, Canada.
This was the kitchen they needed our help with: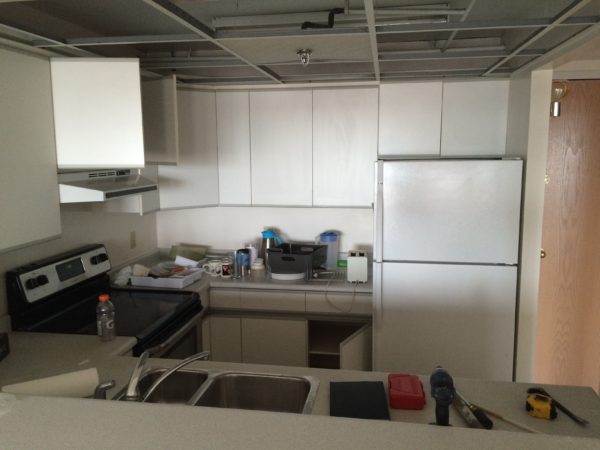 And, here's the finished IKEA kitchen: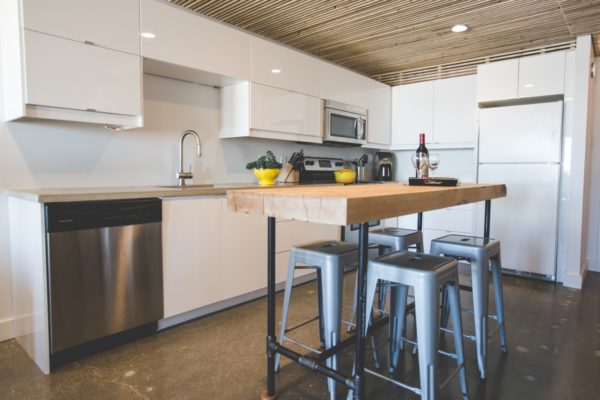 What a difference removing a wall (and installing an IKEA kitchen) makes!
But like we said, this was no ordinary IKEA kitchen design. Geographic location had 3 big impacts on the design decisions for this kitchen.
#1: A Yellowknife kitchen design needs to make the most of sunlight
Yellowknife, Northwest Territories, is about the same latitude as Anchorage, Alaska. In the shortest winter days there are only 4 hours of sunlight (but on the plus side, you can see the Aurora Borealis, or Northern Lights). In the summer there can be up to 19 hours of sunlight!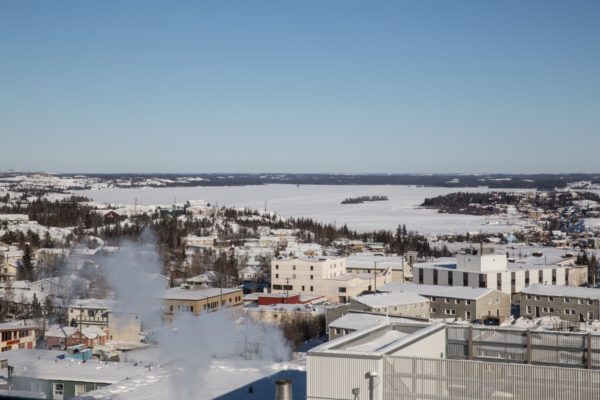 Charlotte and her husband were dealing with a very small, one bedroom condo with a cramped, galley style kitchen.
The kitchen design needed to maximize storage space but keep an open feeling to maximize the available light, too.
The cabinet door color was also important.
"The white of IKEA's cabinet doors is too cool for this latitude. The blue and purple hues of winter, combined with the lack of sunlight, make the white look cold and uninviting," said Charlotte.
#2: A Yellowknife kitchen design needs IKEA
Yellowknife is not a densely populated area. There are few local furniture stores, but the selection tends to be limited and expensive and expensive furniture isn't appropriate for a rental property. Enter IKEA.
Henry Design Build Live only designs with IKEA because it offers the right combination of affordability and quality. Most importantly, it ships in flatpacks which keeps sometimes outrageous shipping costs affordable too.
#3: A Yellowknife IKEA kitchen design needs internet access
Another aspect of life in Yellowknife is slow and intermittent internet access. Unfortunately, stable internet access is a must for the IKEA home planner app. Most of our customers are no strangers to how difficult the home planner is to use. Now add in the aggravation of having the internet drop out and lose all of your changes to your IKEA kitchen design.
"I know IKEA inside out and backwards. But I got to a point in the design work where, between spotty internet and IKEA's terrible Home Planner software, it was taking me 10 hours to design a kitchen! It just wasn't an effective use of my time."
How IKD designed this IKEA kitchen for Henry Build Design Live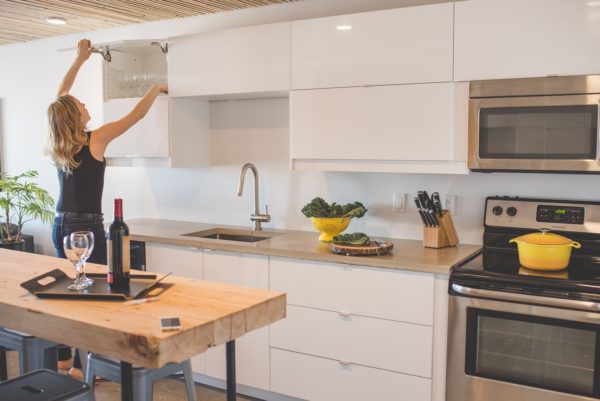 The upper cabinets were redesigned in order to achieve a modern look. Charlotte played close attention to the lines of the kitchen. She selected horizontal wall cabinets to match the lines of the base cabinet drawers.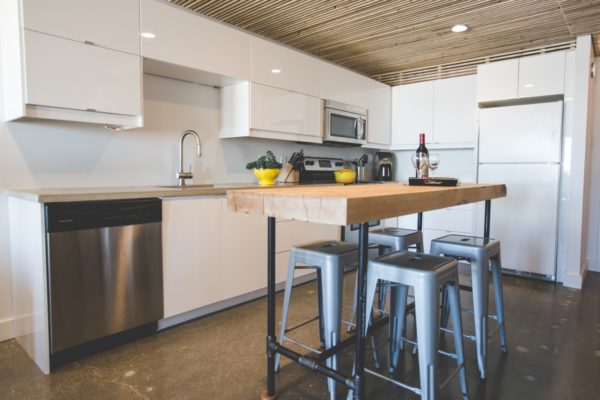 Henry Design Build Live created a custom kitchen island from reclaimed wood and vintage pipes. It makes for an edgier focal point for what could be just another white IKEA kitchen design. The microwave is from IKEA, but the other appliances were already in the condo.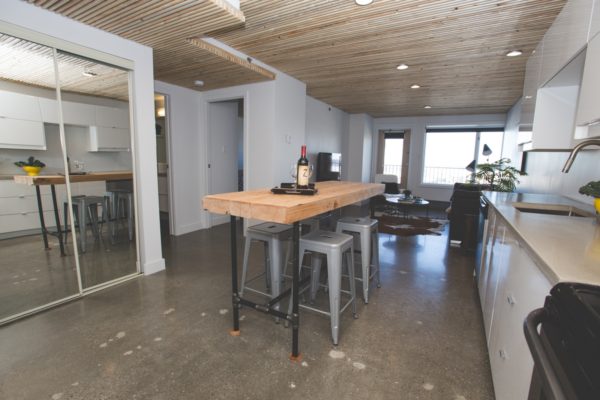 Here's a great view of the polished concrete floor and kitchen countertop. The mirrored, (original) pantry doors are a tried and true touch for magnifying light in a small space.
Words of advice from this IKEA kitchen remodel: stick with companies who know IKEA products
Charlotte knew what look she wanted for the kitchen cabinet doors, but finding that look proved difficult. The quotes she received from other IKEA custom door companies were not within her price range.
Charlotte selected a Canadian company which unfortunately was unfamiliar with IKEA's sizing and they struggled to adapt. Henry Design Build Live was able to make the doors work, but won't use that option again.
If you're interested in custom kitchen cabinet doors to go in their IKEA kitchens, our customers highly recommend the following companies:
Praise for IKD
Charlotte and Mark were very pleased with the quality of the design they received from IKD.
"Because we had such a positive experience with our last 2 projects with IKD we plan on using IKD for all of our kitchen designs. Thanks for a great design!"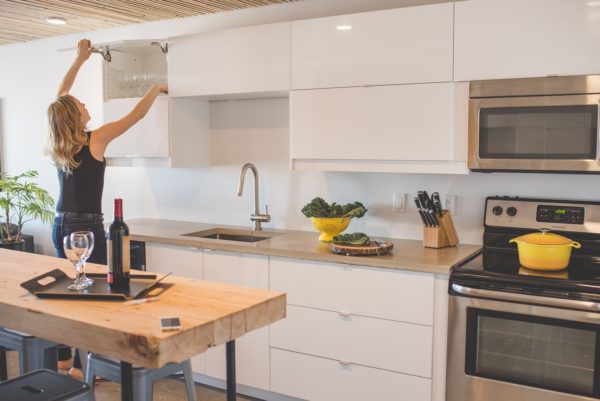 If you're thinking of visiting Yellowknife in Canada, this condo is available for rent through Airbnb! Check out the listing to see the rest of this beautiful condo.
Image Credit
All photos were taken by Chasing Light Studios and used with permission from Henry Design Build Live.