Though IKEA kitchens are known for their quality, there is a world of options for custom cabinet doors that extends far beyond the Swedish retailer's offerings. Since 2011, Semihandmade has completed over 6000 IKEA kitchen, bathroom, closet and media projects and been named to Inc. Magazine's list of the 500 fastest-growing private companies in the US.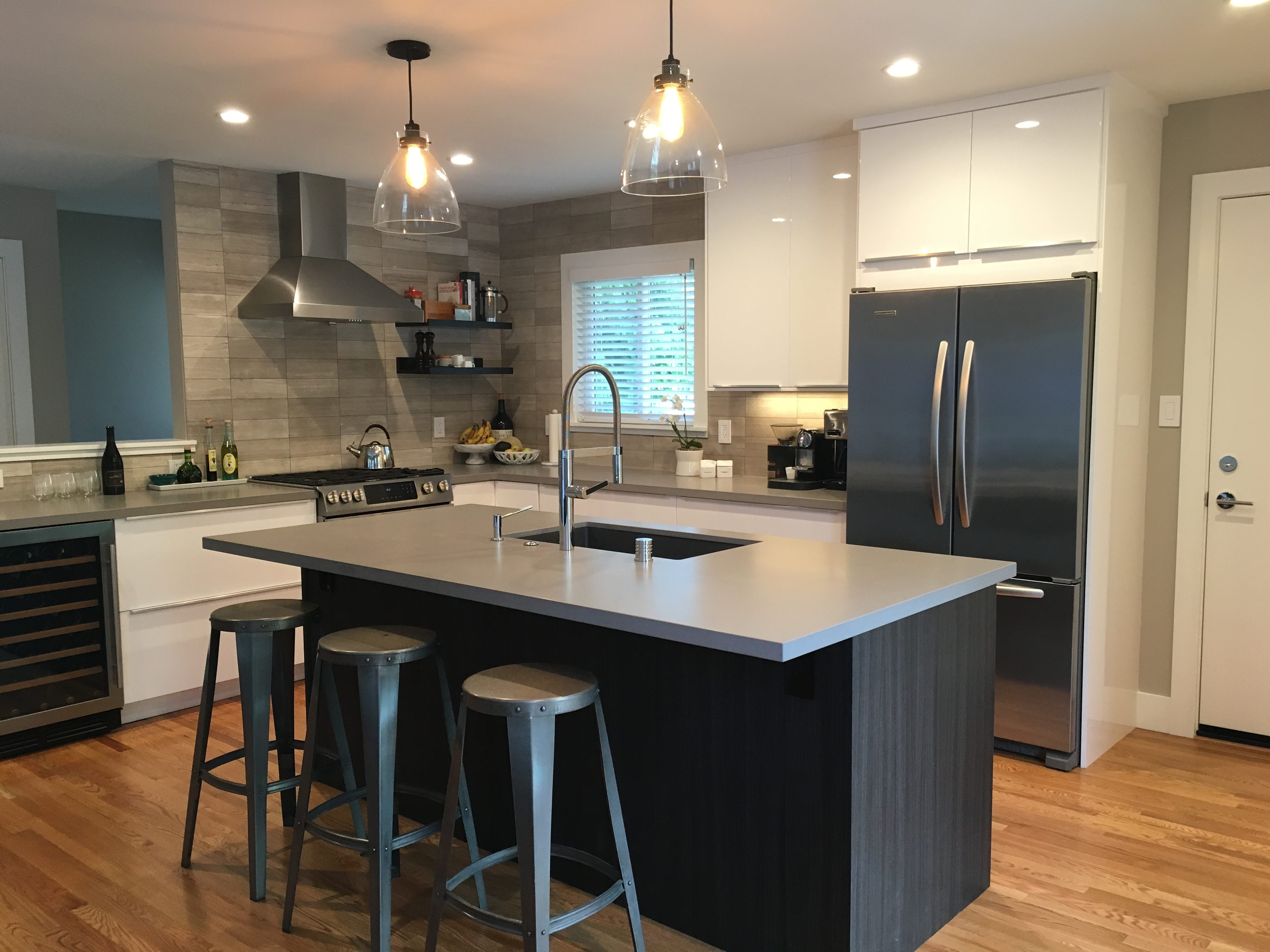 This week I interviewed Semihandmade founder John McDonald. Semihandmade is based in Los Angeles and services both the United States and Canada.
Why do your clients choose custom doors rather than IKEA doors?
Semihandmade wouldn't exist if IKEA didn't let customers not buy doors when purchasing a kitchen. Generally speaking, clients go the custom route over standard IKEA doors because of the greater variety in selection, the ability to upgrade their project with things like matching appliance panels and floating shelves, and more attentive customer service. Depending on the company, having the doors made in the USA as opposed to overseas could also be a contributing factor.
Why do your clients choose Semihandmade?
No one comes close to matching Semihandmade's more than fifty door offerings. Choices range from IKEA-priced melamine to colored thermofoils, paintable Shaker, one-of-a-kind sequenced veneers and barn lumber.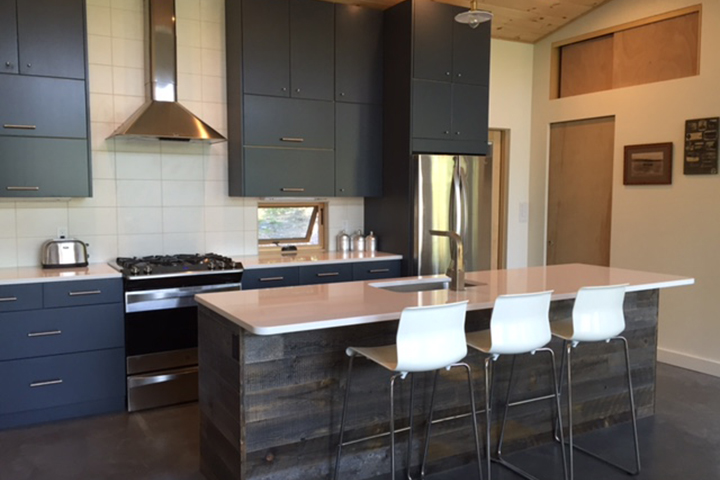 We're able to customize your project with matching appliance panels, wine cabinets, floating shelves, and bookshelves. We collaborate regularly with other amazing companies like Plyboo (bamboo), Art of Board (recycled skateboards), Mirth Studios (hand-painted floor tiles) and Stikwood (reclaimed lumber).
A good deal of our growth in the last few years has been through working with IKEA and local stores to assist customers dealing with warranty issues in their older kitchens.
Lastly, clients choose us for a solid reputation we've worked hard to build.
What do your clients say about you?
Hopefully nice things!
We're growing every year, so that says something. Repeat customers and an ever-growing number of referrals say more.
Social Media presence is also a good gauge; we collaborate regularly with the most respected design bloggers on the Web, and Semihandmade projects get tagged every day on places like Instagram and Pinterest. Not only does that put a human face on our work, it's an amazing form of communal therapy; you'll regularly find total strangers discussing everything from the ordering process and installation tips, to who's the best contractor in the area and whether or not the Walnut looks as good in person as it does in photos.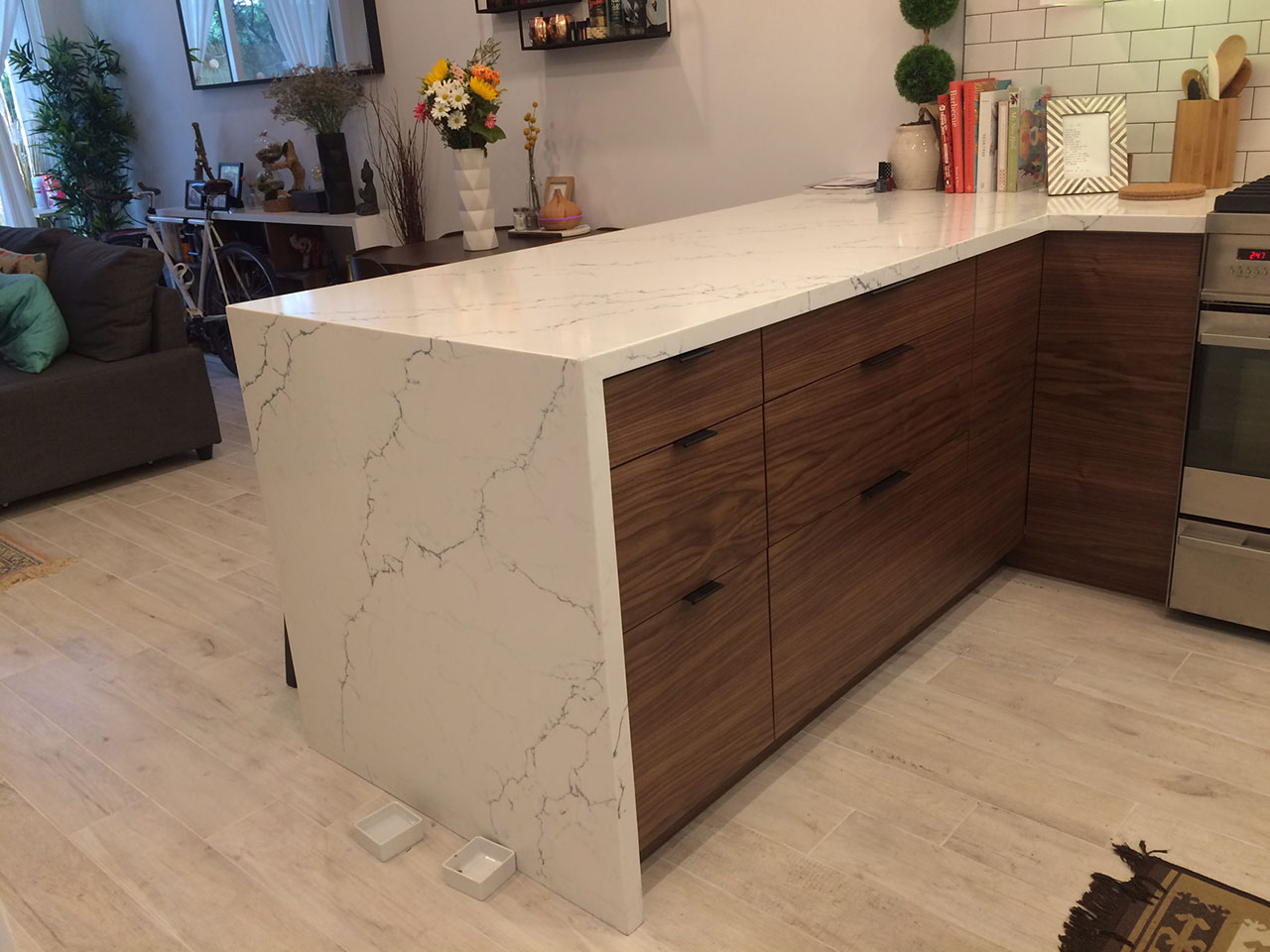 That's not to say we don't make mistakes. We've definitely taken some lumps over the years when it comes to hiring the right people, streamlining production and managing shipping; all standard issues when you're growing a business, but frustrating nonetheless. Hopefully, we've learned from challenges and are a better company because of them.
Does Semihandmade ship outside of the USA?
Semihandmade ships throughout the Continental US and the lower provinces of Canada. We are Los Angeles-based, but roughly 70% of our business is outside California.
Are there door styles that are better for certain lifestyles? Homes with families, pets, entertainers, chefs?
While custom offerings like "sequence-matched" walnut and reclaimed lumber get the most attention online and at design shows, they're also our priciest and hardest to maintain doors.
Homes with pets and kids are best served with our textured melamines and thermofoils. Not only are these our lowest-priced options, they're also durable and stylish.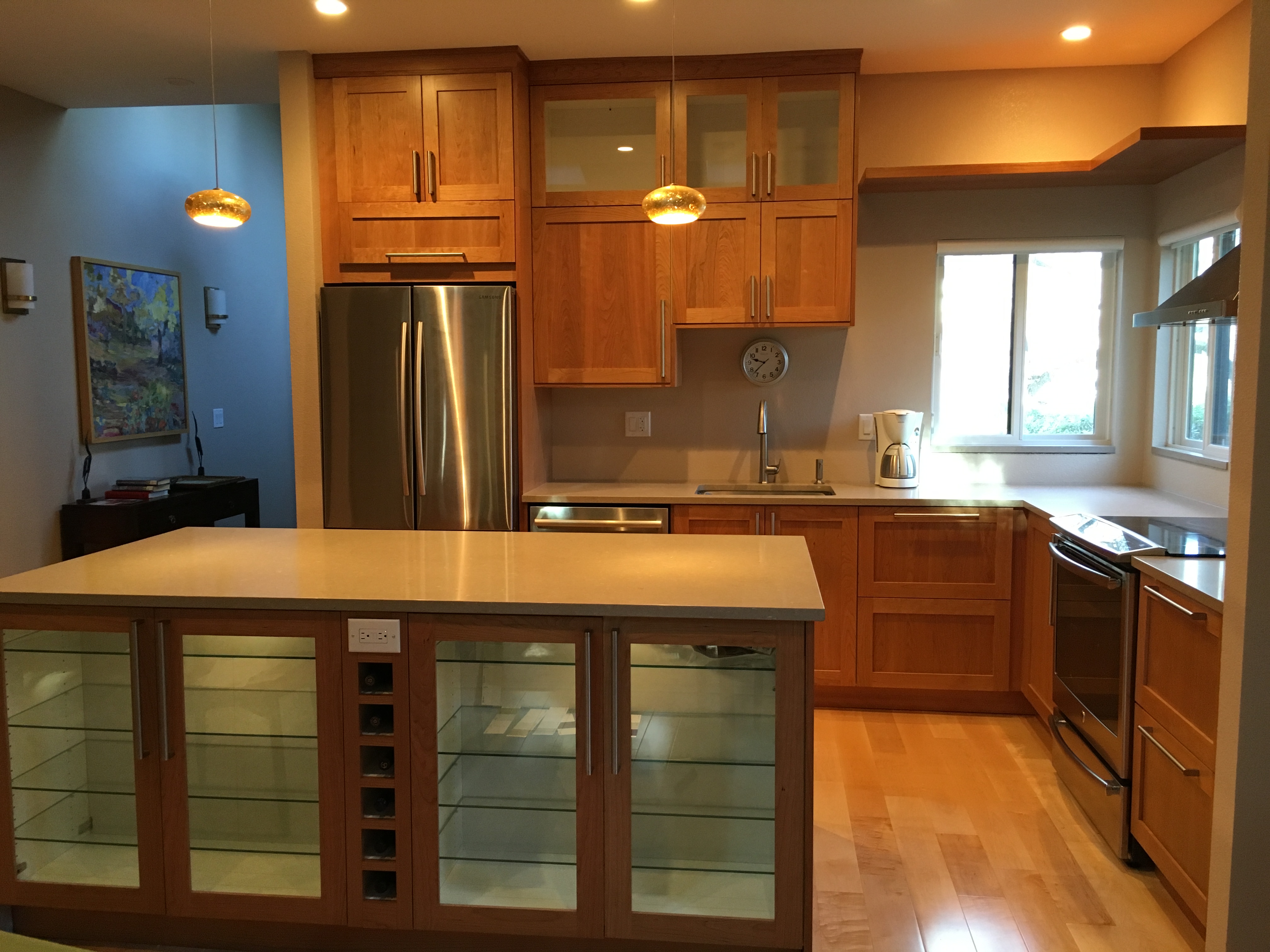 In terms of popularity, our Shaker doors top the list (they're actually 50% of what we sell and climbing). People love the fact that the doors are both traditional and contemporary, depending on the application. For a modern look, try a Walnut base and classic white uppers. For more traditional, stick with one color and add brass or copper pulls. Shaker doors come in 8 thermofoil colors and also a paintable DIY version; clients love the solid maple frames and the fact that they can save money painting the doors themselves while getting the exact color of their choosing.
—
Thanks for being one of our trusted cabinet door manufacturers, John! We're glad to have your team working in tandem with IKD.