More and more, IKD customers are choosing IKEA for their kitchen cabinet boxes and sourcing their doors, appliances, and countertops from somewhere else. Why? Because they want a custom-looking kitchen. AllStyle Cabinet Doors in Canada is a popular supplier of IKEA retrofit solutions. When you buy their highly stylized, beautiful doors, your kitchen will look anything but IKEA.
This week I interviewed Drew Gall, the President of AllStyle. AllStyle is based in the greater Toronto area and services both Canada and the United States.
#1. Why do you think people want custom doors instead of IKEA doors for their kitchens?
People come to Allstyle because they're looking for higher-quality cabinet doors for their IKEA kitchens. IKEA is more of a midline-level quality. They used to be budget, but the quality has improved a lot over the years. Which makes sense – IKEA's whole selling point is keeping costs low.
Allstyle on the other hand prioritizes quality. Lots of people want that. Price is always important, but for our customer it's the quality they want.
Unlike IKEA we aren't a large-scale operation with a cookie-cutter product. Our cabinet doors are crafted by workers' hands.
#2. There are several options for custom doors for IKEA cabinets. So why do your customers choose Allstyle?
AllStyle has over a decade of experience manufacturing high-end cabinet products. Ten years of doing these projects will give you extensive, expert knowledge about what you are doing.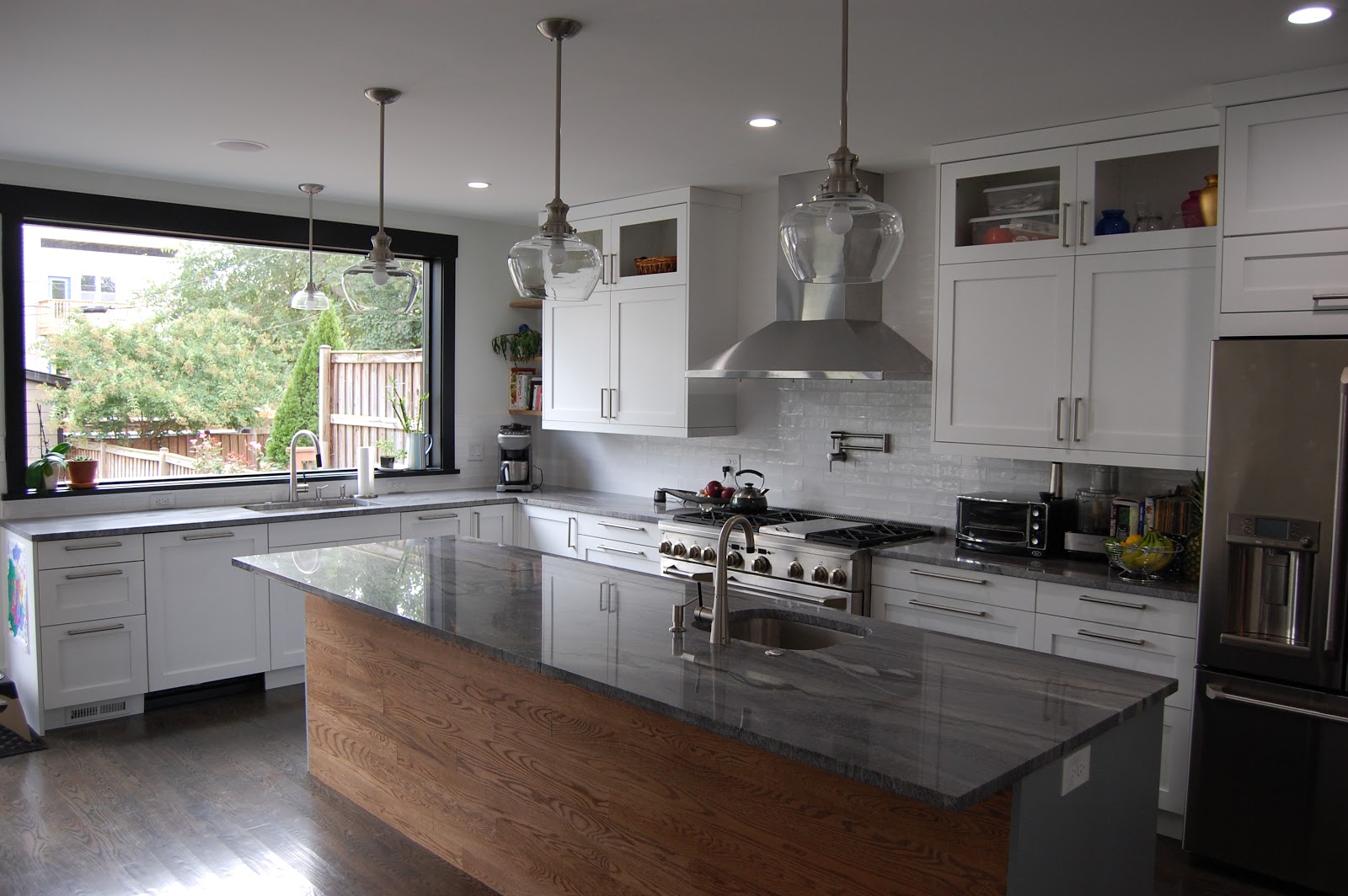 Being focused on just the doors, with the appropriate resources, allows us to deliver a consistently good product. Making doors is fundamentally simple, but making a door purposefully for IKEA cabinets, fewer companies do it like this.
AllStyle truly offers customers the best of both worlds through IKEA retrofit solutions: marry IKEA's strengths with the uniqueness and quality of our product.
#3. What do your customers say about Allstyle?
We deal with 2 types of customers who have 2 different kinds of experiences.
In-person customers come into our showroom, which provides a more personalized experience: a warm welcome and dedicated service from our team. We believe in building relationships between clients and our staff, which is truly a team effort.
Our 2nd type of customer is online. We never get to meet these customers in person. Our goal here is to make the remote process as engaging as possible. We aren't just a 'find and order' service; we are part of the customer's process as they make decisions, and we encourage as many questions as possible. Shopping for cabinet doors online can be more time-consuming, but for Allstyle it's a great opportunity to demonstrate our commitment to quality and customer service.
Our commitment to our customers is the same, whether you come into the showroom or order online. We are invested in every job. We care that you get the kitchen look you wanted.
#4. Does AllStyle ship outside of Canada?
Yes, exporting is a growing part of our business. We currently have a lot of projects in the USA: San Diego, Chicago, DC, Dallas, NYC – everywhere. It's exciting to see inquiries from coast to coast.
We even had one inquiry from Madagascar, though that client lives in Canada. We were relieved about that. Shipping outside of North America is too ambitious at this point. We've got enough demand on this continent–which is a good thing.
#5. What's the most valuable insight AllStyle can share about getting custom doors?
The internet has changed the face of many industries and a direct sale through the internet is common and widely accepted – for certain types of products and services. For other services, like in the custom cabinet industry, people are still adjusting to the idea.
AllStyle may not be an option people understand right away. Ordering office supplies from Amazon, sure. Kitchen cabinets and doors, maybe not as much. Typically kitchen customers buy from somebody local. But it's 2016 and ecommerce has truly become more viable so it doesn't have to be this way.
This is good news especially for people in rural areas. Options are more limited when you are far from a big city.The prices may not be right or maybe you just didn't like the companies that were closest. The internet has changed all that.
The AllStyle customer has done their research. They know that they are dealing with a legitimate company with a great reputation and a quality product.
#6. What do you wish your customers knew?
What Allstyle does is complex, if you think about it. We start with a tree and end up with doors. There are a lot of steps in between those two things and it's not as simple as you might think.
I wish we had a magic door machine! In truth, making the doors is labor-intensive and highly detailed.
Allstyle is an incredible network of people and relationships. We are a staff of 30. We rely on all sorts of people to contribute to the process, like vendors and tool suppliers. The reality is that hundreds of people are involved in producing a single project.
So…the process of getting Allstyle custom doors for your IKEA kitchen might take longer than you expected. But the result is so worth it.
#7.  What piece of advice do you give all of your custom door customers?
People need to be careful with the do-it-yourself  approach. It can be done, sure, but I will caution the DIYer about a few things. Spend your time doing significant research and absolutely budget for the cost of replacements. Think of it this way: you don't know what you don't know! Getting products that don't fit or work will cause frustration.
To ease frustrations, I strongly suggest that you get a professional design company to do it. Contact local installers and get as much advice as possible. Don't be afraid to ask as many questions as possible.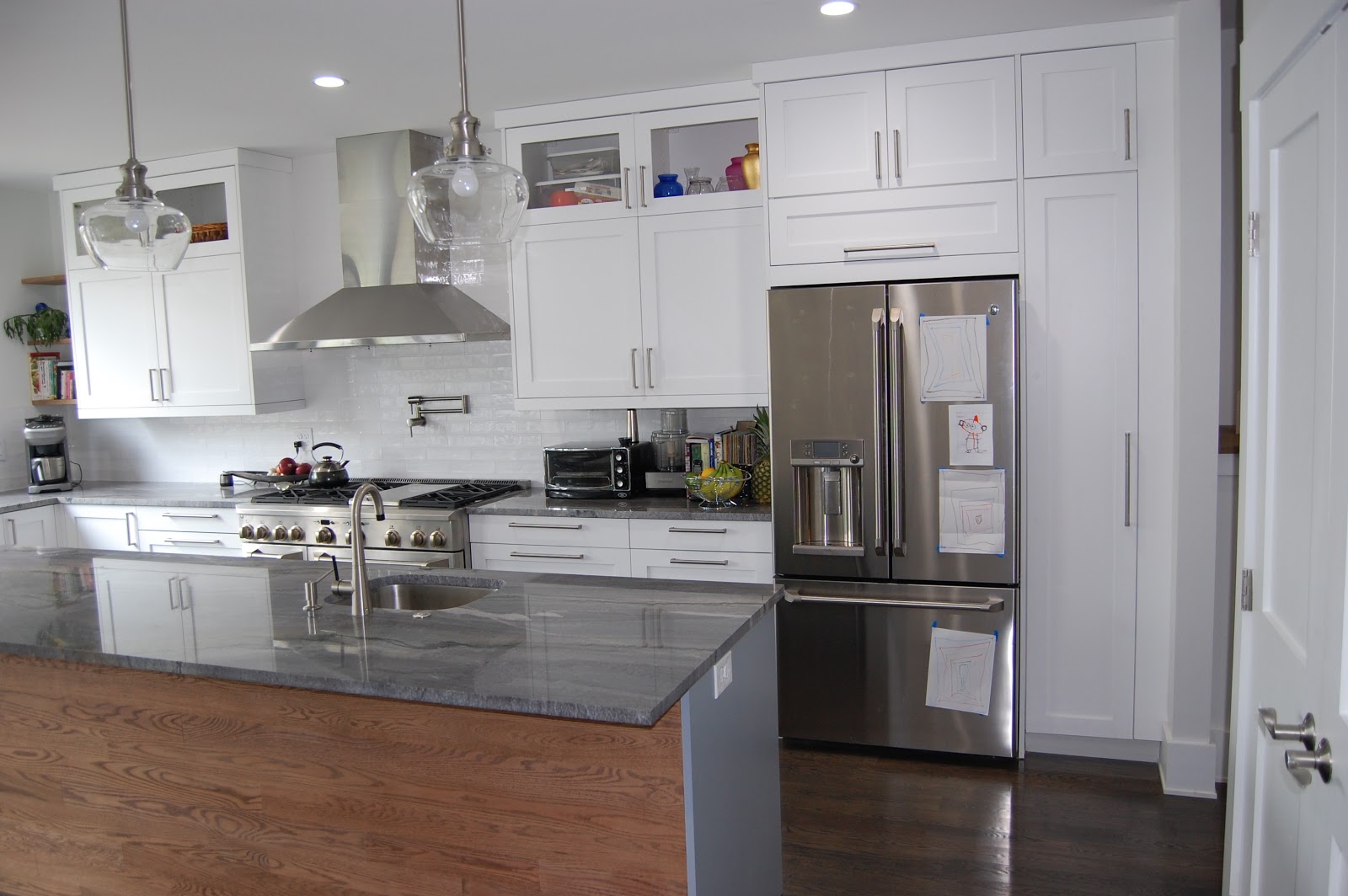 For example, is your condo elevator big enough for certain pieces? A lot of those discoveries are revealed by professionals who have experienced these situations. IKD installers and Allstyle dealers know these trade secrets. This is money well spent in these cases.
If you are real handy you will get there, it's not impossible. And often these situations are simple in hindsight, though they are usually difficult in foresight. Allstyle brings the experience and expertise to these situations. It's a triangle of competency: IKD, a professional installer and a high end product manufacturer
#8. Are there door styles that are better for certain lifestyles?
The biggest consideration for cabinet doors is the overall feel and design of the home. Putting contemporary doors into a traditional design really doesn't work.
That parameter aside, the other biggest consideration is the ability to clean the home. Certain features on doors make maintenance and cleaning harder or easier.
For example, classic Shaker doors have a 90 degree inset into the frame. Contemporary doors have a more angled cut and this is much easier to wipe and clean. They also collect less dust than Shaker doors. Small things that make a big difference!
When customers come into the showroom, we have a series of questions for them to help us determine cabinet style.
Are they going for a more modern or contemporary look?
Do they like antiques?
Is the overall aesthetic clean, or detailed?
This interview is really helpful. We have so many options at AllStyle that it's potentially overwhelming for people. The interview really helps us streamline options.
Sometimes the client just asks us to choose for them! They're the ones who have to live with the design choices, so we can't do that. But we absolutely do our best to help them find a product they love.
—
Thanks for being one of our trusted cabinet door manufacturers, Drew! We're glad to have your team working in tandem with IKD.
If you're looking for unique cabinet doors and live in the US or Canada, get in touch.