One of the most common questions from IKD customers is how to create a built-in look with their IKEA kitchen with SEKTION cabinetry. Specifically they want to know how to incorporate IKEA panels onto non-IKEA refrigerators and dishwashers.
Well, we're glad you asked!
As you may or may not know, IKEA only sells Whirlpool appliances under IKEA brand names. So whether you're looking to create a traditional or transitional look, or you have a non-IKEA refrigerator or dishwasher brand and want to keep it even after your remodel, there are still definitely options.
That said, before proceeding, IKD designer Paulina wants to clarify for customers that there is a distinction between built-in appliances and paneled appliances.
"Built-in is not the same as 'paneled' appliances. Built-in, as the name describes, are appliances built into the cabinets – whether it's a fridge, dishwasher, oven, microwave, etc. Paneled appliances though, are not only built-in, but blend with the cabinets as they are 'covered' by a panel front," she explains.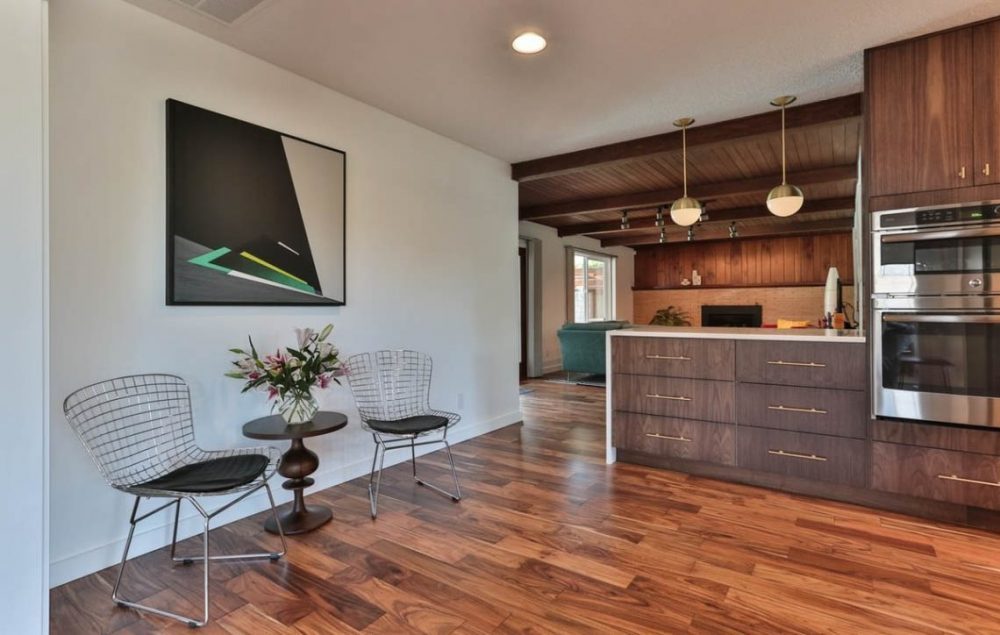 She continues: "The built-in look is more popular now I believe because there are so many more options for built-in appliances than a couple of years back, you can basically find an option even for small kitchens and also for small budgets."
So you may already have an IKEA RENLIG or IKEA LAGAN built-in dishwasher, but you also may have different design needs.
Therefore, there are plenty of third-party door companies, like Semihandmade, who offer custom panel and door styles for a seamless built-in look.
Paulina concludes: "Look and style wise, the built-in look is perfect for modern kitchens as the appliances blend with the cabinets. Remember, our ultimate challenge as designers is to create a beautiful functional IKEA kitchen, so we pay attention to all the details, and so do our customers!"
Let's take a look at what goes into creating a truly built-in IKEA kitchen project.
Built to Last
There are several reasons to consider creating a built-in look for your appliances in your IKEA kitchen.
For starters, it will cover the unattractive metal sides of big appliances like dishwashers and refrigerators, creating a more streamlined look. It also creates a distinct area with increased depth that breaks up the straight lines in the space. And as a result, it will keep the focus on the cabinetry in your IKEA kitchen!
From a functional standpoint, it increases storage space above and under the appliances, so it improves the efficiency of your IKEA kitchen as well.
A built-in look will also make it easier to use microwaves and ovens that are higher up, and assures that there will be ample counter space on both sides of a range or microwave.
And having built-in appliances will also create extra overall counter space and allow you to select a more contemporary design theme.
Of course, there are many ways to achieve these solutions, regardless of your kitchen size and budget.
More the Merrier
Customers may not always realize that there is also the option of selecting a third-party cabinet door company, like Semihandmade, to create a built-in look for your IKEA kitchen.
Paulina explains: "The majority of third-party door companies offer custom door panels for dishwashers and refrigerators. They do require for the customer to send the appliance specs for them to provide the panel with the exact dimensions."
And IKD's designers can work with you and direct you to those companies.
Remember, an IKD rendering will include the panel showing how your kitchen design will look with a third-party custom panel. The IKEA Home Planner does not include that.
Designer Perspective
There's certain things the customer should be aware of when starting their built-in design, Paulina notes.
For instance, IKEA only offers door panels for dishwashers, they do not offer panels for other panel-ready appliances.
"IKEA will spec a door front that's 24"x30″ or 18"x30″ [for dishwashers]," she says.
"If a customer is using panel-ready appliances they're usually already aware of this limitation from IKEA and decide to use custom front companies like Semihandmade."
She continues: "We've had some very brave customers and installers who have done this and have succeeded. However, you must be extremely accurate to the fraction. The dimension has to be just perfect, and just as important: IKEA does not offer edge banding for all door styles. And you definitely don't want to end with an unfinished panel."
However you want to achieve a built-in look, you can, for example, use a cabinet above the refrigerator and side panels. With dishwashers, the best look is to design the appliance in between two base cabinets.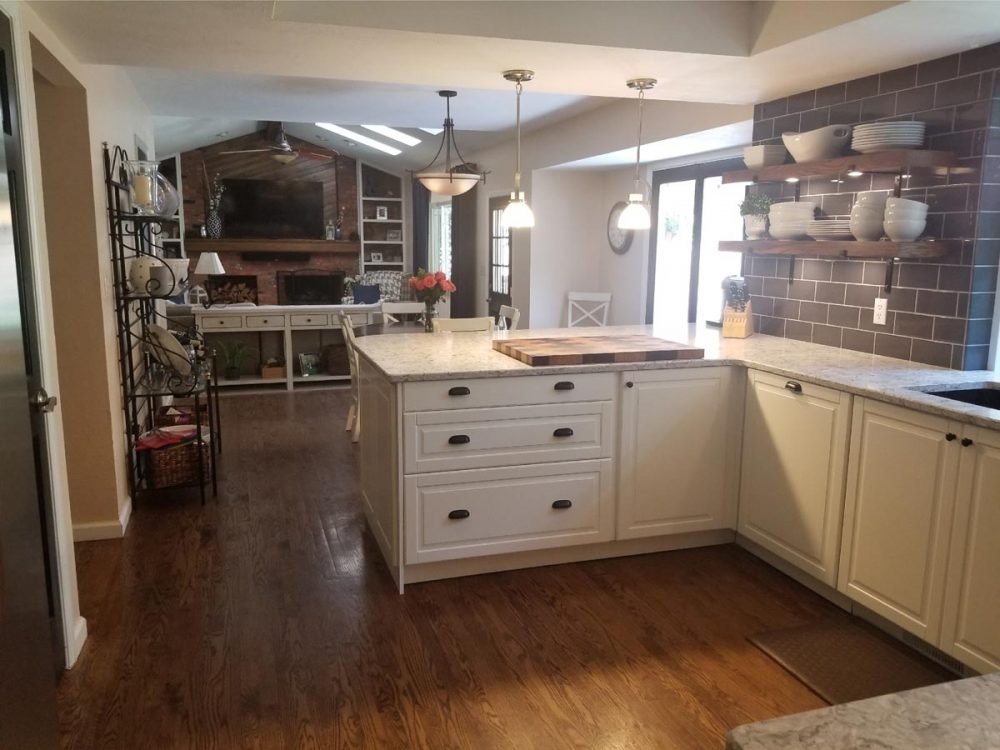 That said, she notes that the appliances that typically present the biggest challenges are drawer dishwashers, drawer refrigerators and standard refrigerators.
She adds: "Front heights on the aforementioned appliances are generally different than IKEA standard fronts. So we try really hard to match the heights to achieve a symmetrical and uniformed look."
From a design perspective there are always solutions, though.
For instance, standard panel-ready refrigerators are usually complemented with tall cabinets to achieve a seamless storage wall.
Ultimately, there is a bit of a "If you dream it we can build it," mentality with built-in designs – within reason.
"We try to keep everything as symmetric and harmonious as possible so when there's a built-in dishwasher to one side of the sink, we try to match the other side with a pull-out for trash that's the same width, etc." Paulina says.
She concludes: "As we always recommend, investigate and trust IKD! We are expert IKEA kitchen designers, and will definitely provide frank advice when needed, we'll let you know if something will or will not work!"
Learn more about how we can design your IKEA kitchen, bath and closet at https://inspiredkitchendesign.com.