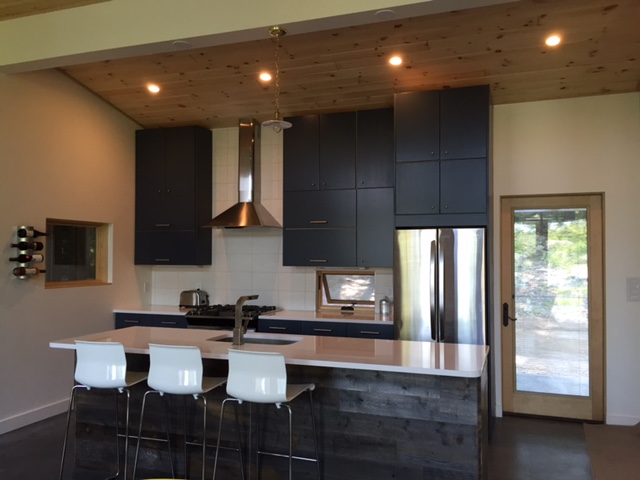 One of the questions we receive quite often is, "I want an IKEA kitchen, but I don't like IKEA's doors. Can you design my kitchen with custom doors?"
The answer is: yes! At least 25 percent of our customers buy custom doors for their IKEA kitchens. Take a look through our portfolio and you'll see quite a few kitchens using doors made by other companies.
In fact, if you're designing with custom doors, we think you need us even more!
Let's explore.
#1 The most important thing to know about using custom doors with your IKEA kitchen
The IKEA Home Planner will not let you design kitchen cabinets without doors. You are forced to place a door – any door – in order to complete your design.
We know what you're thinking. You'll just put the doors into your design and then take them out at the last minute. Sadly, this will not work.
If you remove the doors, the Home Planner will also remove all of the hardware you need to complete the cabinet. None of those items will be added to your shopping list and you will leave IKEA with incomplete kitchen materials.
So how can you get around this severe limitation of the IKEA Home Planner?
What we do for our customers is add doors. Any doors. And we tell them over and over that when they go to the store, they need to tell the IKEA kitchen associate to remove the doors from their shopping list. Only IKEA staff can convert your design file into a shopping list. So, they have to be the ones to remove the doors!
#2 What using custom doors means for your Home Planner file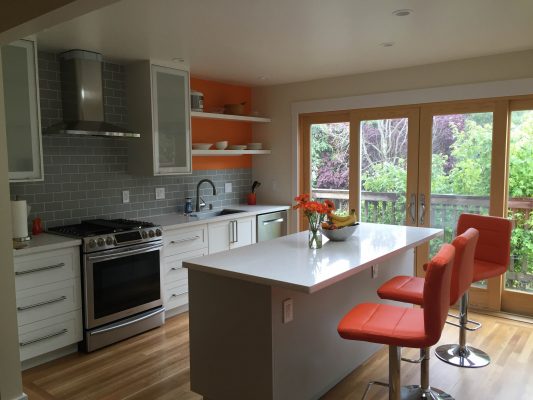 You can put the dummy doors into your design. But then you won't be able to see what your kitchen will really look like. This is just one place that the IKD design file is so much better than the Home Planner.
Our renderings will reflect the styles and colors of the custom doors you buy. Take a look at this post to see how IKD's rendering differs from the IKEA Home Planner file.
#3 You'll need our design file to get an accurate quote for custom doors
We work closely with companies like Semihandmade doors. So we know exactly the design format they need to get you a quote. Let us design your kitchen, and you can submit that file to your door fabricator for a quote.
Interested in getting custom doors? Here's who our customers recommend
Our IKEA kitchen customers have ordered custom doors for their IKEA kitchen cabinets from: