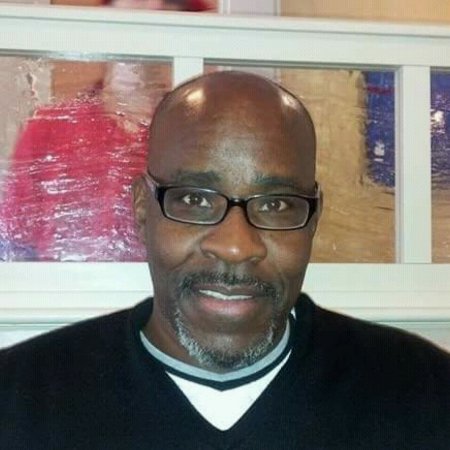 Looking for an IKEA kitchen installer in Atlanta? If you want someone with a lot of experience, you need CA&I.
When IKEA opened up its Atlanta store in 2005, Gill Thomas and the CA&I team installed the 2nd kitchen sold at that store.
Ten years later, Custom Assembly & Installations (CA&I) installed the 3rd SEKTION kitchen sold there.
And last week when I interviewed Gill for the blog, I found out CA&I has a service footprint that extends into Fort Hood, Texas. That's a 14-hour drive without rest stops, if you're wondering.
How did CA&I earn its reputation as the best IKEA kitchen installer in Atlanta, Alabama, Florida, South Carolina, and Tennessee? Gill credits the white-glove treatment he gives all of his customers.
"When we arrive at a customer's home, there is a pile of IKEA boxes, and piled on top of the boxes is all of their anxiety," said Gill when we interviewed him. "My team and I do everything we can to remove that anxiety before we even remove the old kitchen."
And that's why CA&I is one of IKD's Install Connect IKEA kitchen installers. Learn more about why CAITI's IKEA kitchen installation business is so popular after the jump.
Why do people hire CA&I instead of IKEA to install their IKEA kitchens?
Gill: We provide much better customer service and that significantly reduces customer anxiety. Customers are worried the installation will be difficult, that there will be unforeseen problems that will cost even more money to fix, or that their kitchen will be wrong somehow. All of that means more time and money spent.
We make our customers feel confident about the process. We shop, deliver, and install IKEA kitchens for our customers. We provide service after the service with our 90-day installation guarantee. If you have a problem 89 days after we install the kitchen, they deal with me, the CEO and Founder of CA&I. That's how seriously we take issues of customer service.
If you hire IKEA, you're really hiring their subcontractor, Traemand. That person reports to Traemand they report back to IKEA. More layers mean more anxiety. If you need to get just one more cover panel, you have to go through the whole rat maze at the IKEA store. Nothing about IKEA is simple or easy.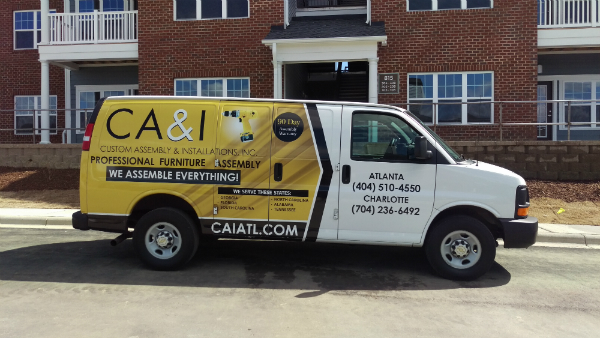 We make our customers feel confident. That's why our footprint is 5 states wide. We'll install a kitchen anywhere our customers request our specific expertise. We've gone as far as Fort Hood Texas, Salisbury Virginia, and Miami Florida. We always send the last 3 references and ask our customers to be completely honest about their experience with our company.
How does CA&I handle the process of installing an IKEA kitchen?
Gill: First things first, we make sure we have the final Home Planner file that should include the elevations and product list. Then we do a site inventory of the entire order which allows us to identify ahead of time if anything is missing. The Home Planner file by itself is always missing items and customers generally don't know that. We always advise and highly recommend all of our customers to use IKD if they call us soon enough. That way we're confident our customers have everything they need on the list.
Once we're ready to install the kitchen, we do a 90-minute walk through of the kitchen. We draw out on the walls where the cabinets, filler and cover panels will align and that helps us identify issues ahead of the actual install. Every kitchen has some basic common concerns that could impact the process. Early identification leads to early resolution.
I always say, "Halfway through an installation is the wrong time to find out about a problem." A good installer should be able to find problems ahead of time. When we lay out where the wall studs are, for example, if you can go out four feet from a corner and there's no wall stud, you need to know why. We'll tell our customer about an issue and ask for their input. At the end of the day it's their home and their decision.
Tell me about your motto, "I can't guarantee happiness but I can guarantee satisfaction."
Gill: Customers have a lot of expectations they may not realize they have. Many of them say, "I don't want it to look like IKEA" but actually, they do want it to look like the kitchens they see in the IKEA showroom. They wonder why their kitchens don't look as beautiful as in the showroom. We help them understand that the sparkle in those kitchens is from extra money IKEA spends on things like backsplash, tile, etc.
We try to keep expectations reasonable. We know about IKEA kitchens and how to get them installed, but we don't walk in knowing their kitchens. Once we do the walk through, we'll discover their house was built in 1925 on a jacked-up floor and that's why their walls aren't plumb. But not before.
Happiness is too subjective. But satisfaction is not. CA&I does the job right and no customer takes issue with that.
Are you cheaper than IKEA?
Gill: People love our pricing. IKEA may seem cheaper, but it's not. IKEA has its base price, but what they don't tell you is that they tack on an additional charge for cutting filler and cover panels and many other "extras." We don't do that.
Personally, I hate being nickle-and dimed throughout the process. If I had to hire me to install a kitchen, I would not want to think "oh no, here comes another ka-ching!" every time the installer opened their mouth. I don't like surprises.
We also have that 90-day guarantee I mentioned. But, my team makes 65 percent of every sale, so they are 65 percent responsible for the cost of fixing an issue. They have every incentive to do this right.
Where should IKEA kitchen customers not try to save money?
Gill: Don't skimp on the preparation. I don't believe in hiring handymen. I believe in hiring licensed professionals. My team doesn't do plumbing or electrician because we're not licensed. We can make a qualified referral. Some customers don't like that, but they end up understanding it will save them money in the long run to hire the licensed plumber or electrician.
Basically: don't be cheap about what you do on the front, because it saves you money on the back. We love IKD, we tell people to use IKD, because it will save them money. When non-trained professionals use the IKEA Home Planner they end up with little spaces in their design that don't actually exist in their kitchens. We end up spending more of their time and money fixing it for them.
Anything else IKEA kitchen buyers should know?
Gill: We don't just shop, deliver, and install IKEA kitchens. We will demo the old kitchen, and we install laminate countertops. We'll also install the kitchen sink and faucet with the laminate countertops.
Like I said, we don't do plumbing or electric, but if you're using the low-voltage in-cabinet lighting, we can do that for you.
Thanks for being one of our IKD Install Connect installers, Gill! We're glad to have you on our list of southeastern United States IKEA kitchen installers.
If you're looking for an installer in another part of the US or Canada, get in touch. We're sure to have an installer near you.
Image credits
All images are from CA&I and used with permission.