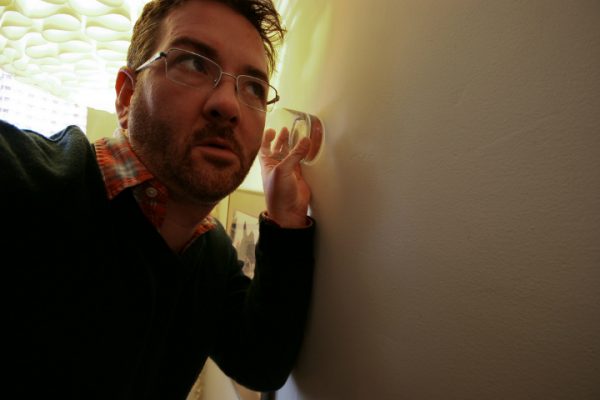 Feeling inspired about IKEA kitchen design even during the holidays, your IKD spy snuck into his local IKEA showroom and got some IKEA kitchen sale intelligence. There's a big change coming to how IKEA US will be handling its kitchen sales.
But first, let's talk about the rumored dates for the next IKEA kitchen sale.
According to our sources, the next IKEA kitchen sale is slated for spring. Specifically, March or April. But before you head to IKEA to take advantage of that 90-day price guarantee (read our e-book on how to shop the sale before the sale here), you need to know about how the sale is going to change.
IKEA USA is changing how it handles the discounts for its kitchen sales
Currently, IKEA kitchen sales in the USA typically offer a 10 percent discount if you spend up to a certain amount. Beyond that, you get 20 percent off your kitchen.
IKEA works on a franchise model. This means each store can have slightly different rules for themselves. So while most IKEA stores in the USA take that 10 or 20 percent off your total bill, not all of them do, according to our customers. Some stores give store credit in the form of gift cards.
Our sources tell us that in 2016, all IKEA stores will be giving the discount to customers in the form of gift cards. It's still up to each individual store to determine if it will follow that policy. Our sources weren't happy about this change – apparently the kitchen department has to track the gift cards separately, and it's adding another layer of complexity to the already complex process of ordering a kitchen in an IKEA showroom.
IKEA USA will most likely offer less of a discount
Our sources knew less about this. What we heard is that IKEA USA will be handling kitchen sales the same way IKEA Canada handles them.
This is IKEA Canada's sale now.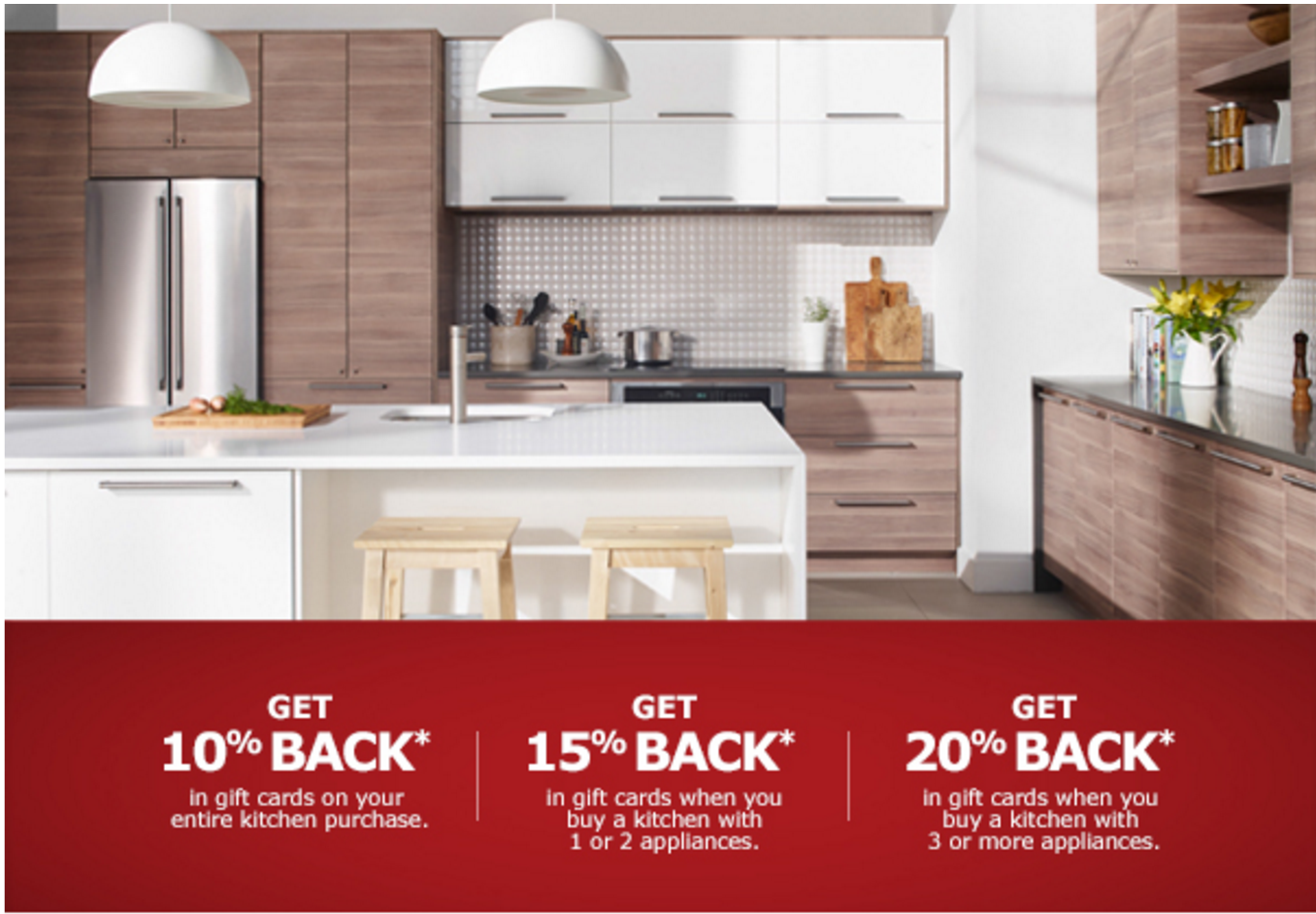 This is the IKEA Canada kitchen sale that's been going December 7, 2015 and runs until January 11, 2016.
Note that you can get 10 percent back in gift cards on your entire purchase. The only way to get more money back on your IKEA kitchen purchase is to buy appliances. So, IKEA must be really pushing appliance sales at this point.
Will IKEA USA similarly structure their kitchen sale discounts? We don't yet know.
Another thing to look out for: possible changes to IKEA's 90-day price guarantee
Our customers tipped us off that IKEA Canada eliminated its 90-day price guarantee at some point. Since IKEA USA is altering its kitchen sale structure in terms of applying discounts and possibly changing the structure of discounts…we're wondering if IKEA USA will eliminate the 90-day price guarantee too.
No matter what happens with the sale, don't wait to get your IKEA kitchen design from IKD
When IKEA unveiled its new kitchen line SEKTION in early 2015, the stampede for the new sale was so intense IKEA largely ran out of SEKTION stock in both the USA and Canada. Some customers waited for months to get all of the pieces of their kitchens. Or, they had to make multiple trips to the store to pick up items when they came in.
This doesn't have to happen to you. Order your IKEA kitchen design now from us, and you'll be able to walk into the IKEA showroom the first day of the sale and buy your kitchen.
And, read this blog post to get the 3 tips to make an IKEA kitchen sale work for you.
Please note: IKD's kitchen design services are not endorsed by, affiliated with or sponsored by Inter-IKEA Systems B.V. IKEA is a registered Trademark owned by Inter-IKEA Systems B.V. This is an independent site not authorized or sponsored by Inter IKEA Systems B.V. All images of IKEA products, IKEA Home Planner or other IKEA materials are copyright of Inter IKEA Systems B.V.  Information contained on these pages is offered as a compilation of our own experience when designing for customers who want to purchase IKEA products.
Image Credits
"Eavesdropping" by Flickr user Alan Strakey is licensed under CC BY-ND.
IKEA Canada sale image taken from the IKEA website.