Children of the early 90s may remember Clarissa Darling of the popular TV show Clarissa Explains It All and how she would do just that: explain it all. Clarissa would speak directly to the audience about her teenage trials and tribulations.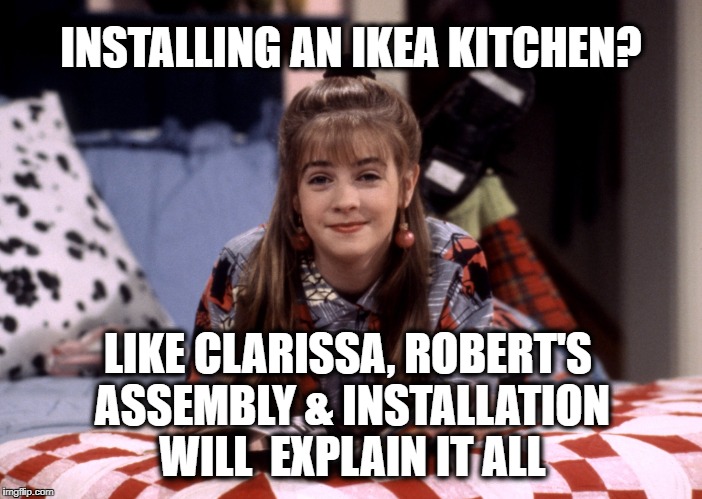 We were reminded of Clarissa when I interviewed Evelyn and Robert of Robert's Assembly & Installation in Temecula, CA last week. Evelyn did not hesitate to dive right into the details about what IKD customers should know about hiring an independent IKEA installer.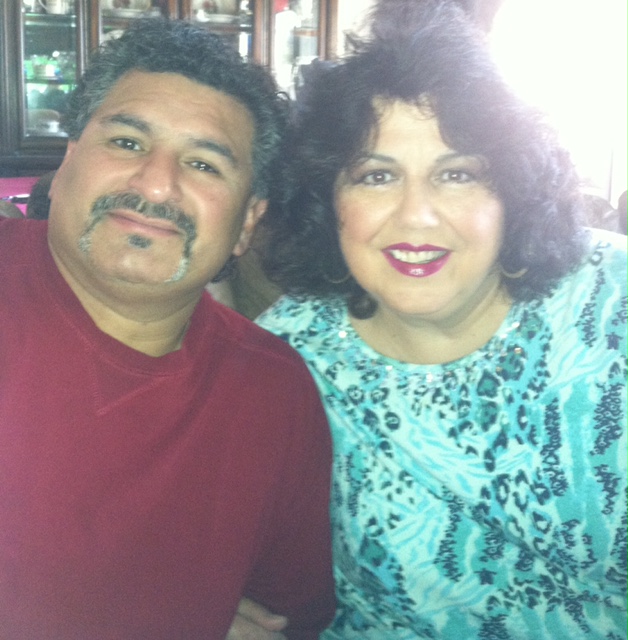 Her understanding of the finer details of installing an IKEA kitchen was impressive…as are the photos of Robert's completed work! And that's why Robert's Assembly & Installation is on our Install Connect list of independent IKEA kitchen installers.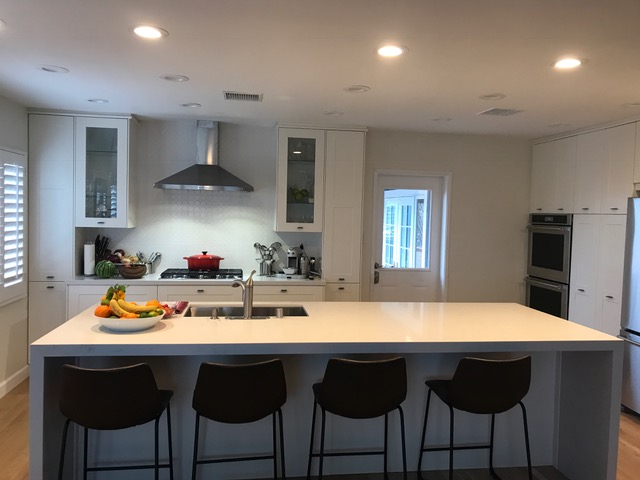 Get ready for a crash-course in the ins-and-outs of hiring the right installer. If you're in the SoCal region, Robert's Assembly & Installation may be just the company you need.
What makes Robert's Assembly & Installation different from other IKEA kitchen installers?
Evelyn: If there's one thing I want IKD customers to understand, is that anyone can call themselves a contractor. But that contractor may be unlicensed, and if you hire them to do a job without the right license, they're doing that job illegally.
Say I offer to do your nails for $50 and you say yes. Boom, we have a verbal contract. I am a contractor. In California however, the rules for the trade industry are strict. You must have a license to do whatever your trade is and if the labor + materials value exceeds $500 you must possess a CA. State Contractor's license.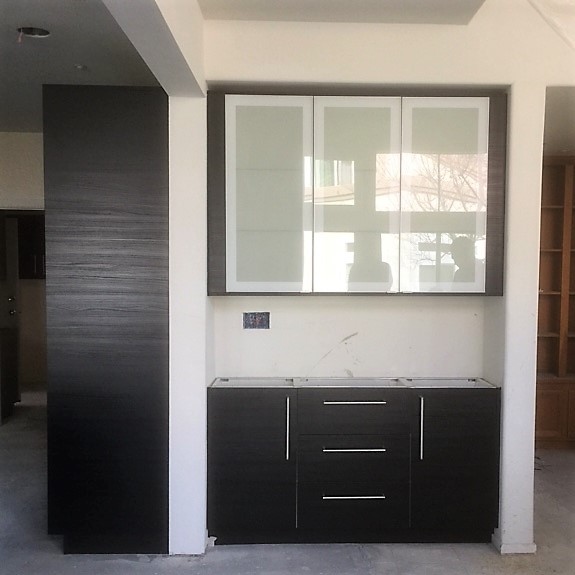 Robert: I have my Cabinet, Millwork and Finish Carpentry Contractor, Class Code C-6 license. Sometimes customers will ask me, "Can you do the plumbing?" I love to help customers out, but no, you'll need to hire a C-36 Contractor for that. "Can you do the tile flooring?" That's a C-15 Contractor.
There are 43 specialty licenses in California.
Think about it. If you go into a new housing development, do you see just one guy doing the plumbing and electrical? No. You'll see a roofer, a plumber, a carpenter, and others.
All of them are licensed in their respective trade. I don't work outside the scope or expertise of my C-6 license.
So what happens when Robert's Assembly & Installation customers need an electrician or plumber?
Evelyn: We used to work with subcontractors who had all the necessary licenses. We've stopped doing that. Instead, I'll make recommendations about who to call, and I'll tell them exactly when they need each guy. That makes it easy for our customer and it saves them money.
Why are you better than the subcontractor IKEA uses?
Evelyn: Just take a look at our ratings, reviews, and client feedback! We're not mass-produced, we don't treat our customers like a number. They're real people to us and they become our friends.
Read sheryl u.'s review of Robert's Assembly & Installation on Yelp
We do every job with heart, soul, and feeling. We want our customers to look back and say, "wow, that's awesome."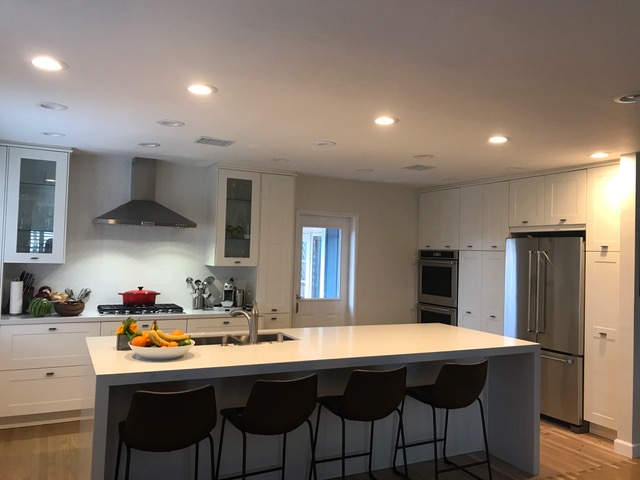 Robert: In our 22 years of business, I don't believe we've ever had an error that was our fault. But, we always make it a point to do a revisit at no charge. When IKEA has sent the wrong product, or omitted one, we've gone back at no charge.
For example, Robert's Assembly & Installation did a job recently in Joshua Tree, CA. The customer had ordered doors from Semihandmade and unbeknownst to us and the customer, someone had deliberately stolen a $400 panel that surrounds the refrigerator! We told our customer we'd be back no charge to fix it even though it was more than 100 miles one way. Luckily they liked the kitchen so much they hired us to do their bathrooms!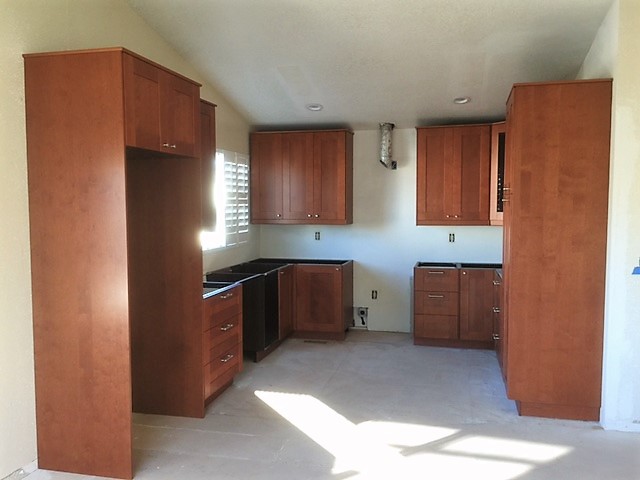 The one other thing to mention: as we understand it, IKEA as far as installation, they do not service our HOME area of (Temecula), Murrieta, or Riverside County areas, and that's where we're located. We don't do a lot of advertising because we're mainly word of mouth.
People are more likely to seek out independent installers here.
Robert's Assembly & Installation and IKD share a similar mission: we want people to know that the IKEA planner list is incomplete.
Evelyn: The IKEA kitchen planner is so misleading in so many ways. People get their design, the planner generates a shopping list, and then they contact us for an estimate.
What they don't realize is they'll get to IKEA and the kitchen associate will tell them, "Oh you forgot this and that, or would you like to add deco strips and panels?" Those little items greatly affect the cost of installation.
We're very clear with our customers that we base our estimates on the IKEA kitchen planner list, but our final-quotes are based on actual purchase receipts from IKEA.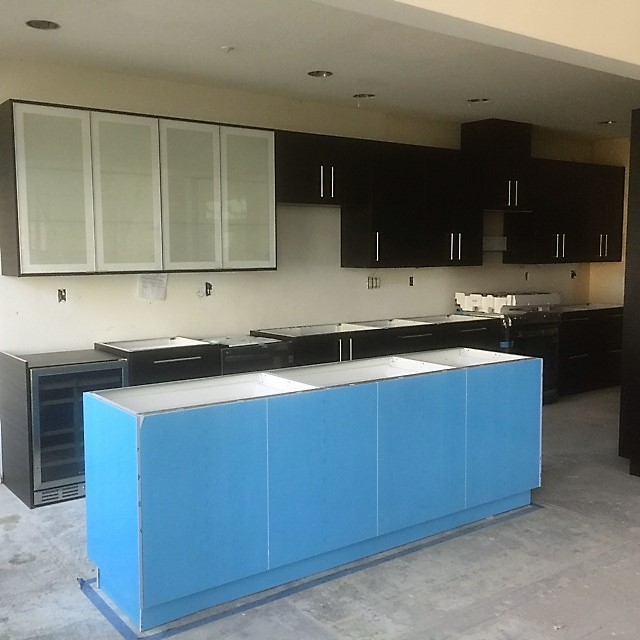 That first list from the kitchen planner is a preliminary list of what you think you'll need. But the IKEA receipts tell you what the client is actually planning to have installed.
We think it's great that IKD generates 2 lists for their customers. That means much more accuracy and is a win/win for client-contractor alike. By having an accurate final item lists virtually eliminates any discrepancy and the need for costly change orders!
Thanks for agreeing to be interviewed for our blog, Evelyn and Robert! We're glad to have Robert's Assembly & Installation as part of our Install Connect list.
If you're looking for a contractor to install your IKEA kitchen, our Install Connect list has installers all over North America. All of our customers get free access to our list. Buy a kitchen design today!