Have you ever wanted to try one or two of those IKEA kitchen ideas you see every day but you're still afraid to make that leap of faith? Have you wanted to change the kitchen for a fresh look but then you realized most of these changes are expensive or too dramatic? The obvious answer to something that's light and simple it's easy: use open spaces or shelves. If you'd love to have open shelves in your kitchen but you're not quite ready to take away your wall cabinets; these ideas can help.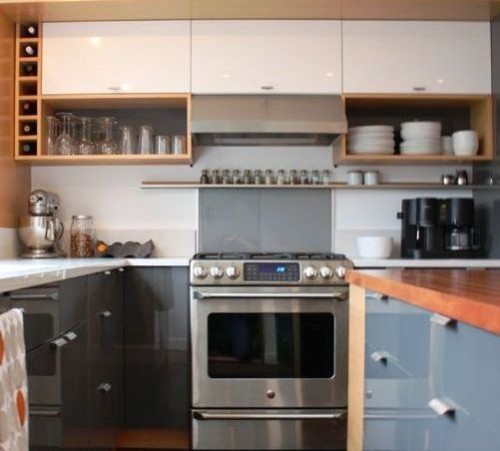 If you're not sure about opening up your kitchen and you're still convinced that wall cabinets are so passé, try something in between. Using an open cabinet is actually simple: just skip the doors. Use this new space in more than one great way.
Take a look at these open cabinet ideas where you'd least expect them:
Get wine-savvy with these open cubbies. Organize your bar items and complete the look with a 9" PERFEKT shelf.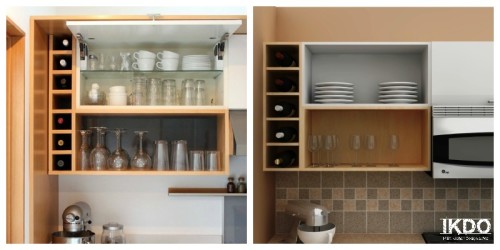 Unfortunately, as we get older reaching for kitchen items can be hard. Keep these items within arm's reach with an open island. Customize your IKEA kitchen island with open cabinet frames. Ease up the stretching with IKEAS BRANAS baskets. (They're like portable drawers!)
Today's kitchens use open shelves to free up counter space, to get an airy feel at the walls (mostly) or even just for the looks. Open cabinets help you sort, organize or display many knick-knacks like these: spice jars, canned goods, china, baking trays, cutting boards etc.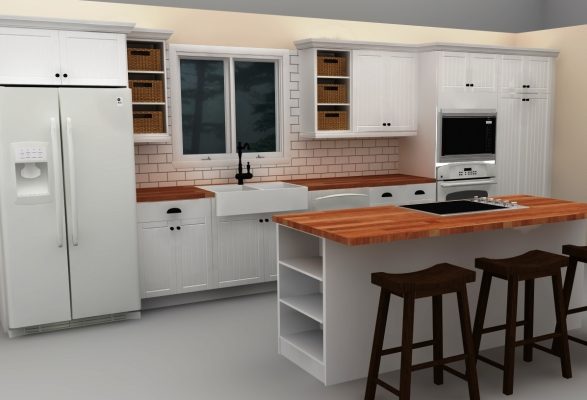 If you're still hesitant about this idea, give it a try in smaller spaces. Modify your open cabinets for easy access to your baking trays or plates by adding extra shelves, too.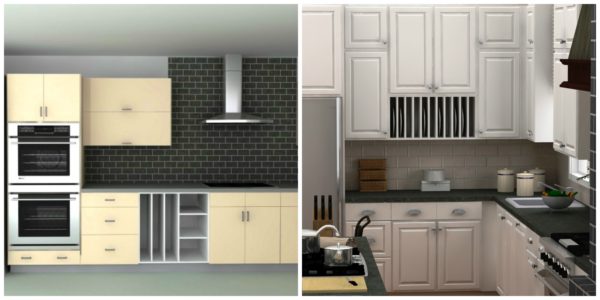 Update your home with these other IKEA kitchen ideas: