Working from home can be great and very comfortable. However, the secret to a successful design for an IKEA home office that will inspire you to get to work is creating a space that will truly work for your own personal needs. IKD designed a home office for two with an independent desk for $5,760 with SOFIELUND doors in a walnut finish and ABSTRAKT doors in a cream color with a high-gloss finish. (Discontinued)
Read more after the jump: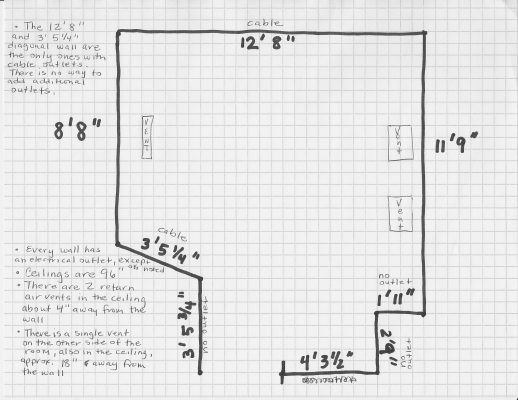 Let's take a look at the room before designing the IKEA home office: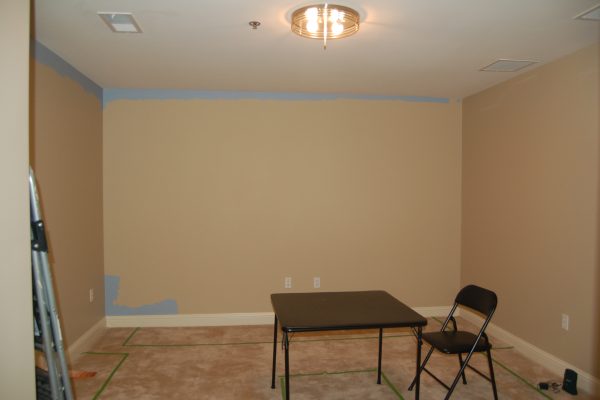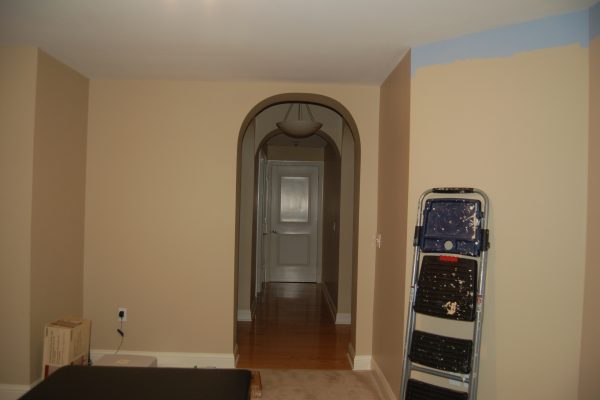 A few notes about the IKEA home office project:
Previous homeowners were using the space as a media room, so there are enough electric outlets for computers, printers and other gadgets. Perfect for an IKEA home office.

The room would be used by a couple for scrapbooking, office work and storage for craft supplies.
A GALANT desk would need to be included in the design with some space to put it on a side when not in use.
There needs to be lots of different storage options: open shelving, tall cabinets, glass units, drawers and wall organizers.
The look of the room overall would have to be very modern: stainless steel legs instead of toekicks, horizontal cabinets and sleek surfaces like quartz for the countertop.
Now… Check out the new IKEA home office!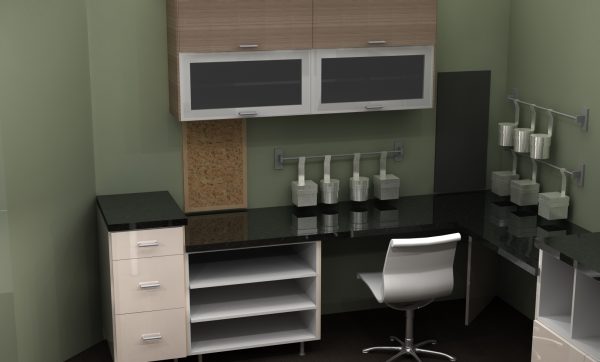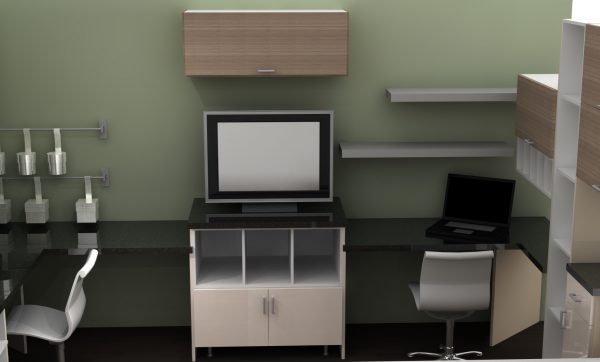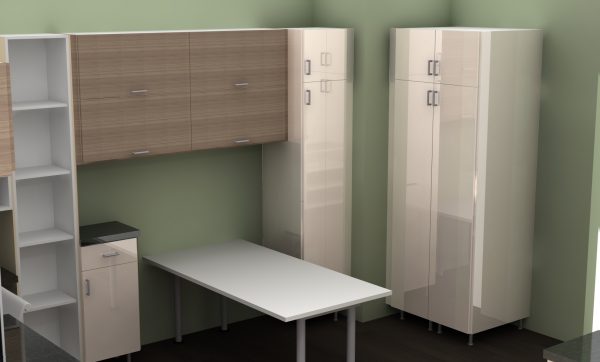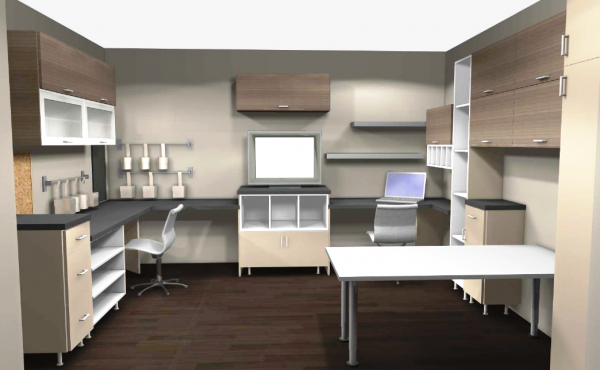 Some IKEA accessories we used for this home office:
GRUNDTAL rail system with cutlery caddies and containers

VAGGIS noticeboard in birch and cork
SPONTAN magnetic board and magnets
LACK wall shelves in white
CAPITA stainless steel legs for AKURUM cabinets
But wait, there's more! Get started with more ideas for home offices done with IKEA: