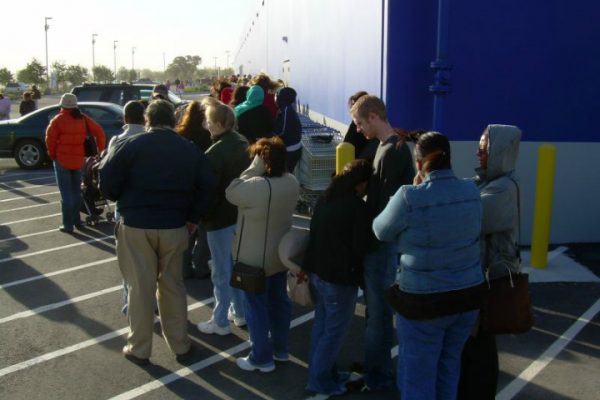 Are you waiting for the next IKEA sale to buy your kitchen? Quite a few people are. IKEA kitchens are loved because of their low prices, but why not save more money if you have the chance?
There's just one problem: last year, IKEA's big kitchen sale hit a hitch when it ran out of stock. Our clients' kitchen renovation projects were held up for weeks and even months while they waited (and waited) for back-ordered items.
You can prevent this from happening to you.
It's simple really.
We'll explain how.
Why did IKEA run out of stock during last year's kitchen sale?
Rumor has it IKEA underestimated the demand for that first sale of 2015. Which is strange, given that they launched their new kitchen line right before the sale. People had held off buying a kitchen from IKEA because they wanted the new line!
For our clients in the USA and Canada, the shortage of IKEA's kitchen stock was a nightmare. Many ended up making countless trips to and from their local store. People who ordered online seemed to have to wait the longest for back-ordered items to arrive.
The shortage was so bad IKEA didn't hold another kitchen sale for the rest of 2015.
Will there be an IKEA kitchen sale in 2016?
Our source in the field says that yes, IKEA will have a kitchen sale in the spring: think March or April.
We would certainly hope IKEA would have manufactured enough kitchen cabinets this time around. The demand will probably be just as high, if online forums and our own contact forms are any indication. People have waited a long time for this sale.
And if IKEA's "new normal" is an annual, not a tri-annual sales event…even if there is enough stock, the lines will be horrendous!
You can get an IKEA kitchen without all the hassle
Like we said, the answer is simple.
If you don't want to risk back-ordered items, or wait in line, design your IKEA kitchen with IKD now.
That way you can walk right into the store on the first day of the sale, design in hand, and buy your kitchen. Everyone else will be browsing the showroom kitchens and comparing all their options.
But not you. You'll be ready. If you want to be extra ready, read our free e-book about getting the most out of the IKEA kitchen sale.
Get started on your IKEA kitchen design today
Not sure if you should hire IKD for your kitchen design? Get in touch with us via our contact form. No sales pressure, just conversation about your kitchen needs.
Image Credit
"Round Rock IKEA opening day. The line." by cara fealy choate is licensed under CC BY 2.0.