The number one reason to have a home office is that you need a place to work at home, even if for occasional projects.  We all have manuals and contracts we need to file. Receipts we need to save for taxes. Bills we need to pay. To name just a few. So, if IKEA kitchen cabinets are so convenient for a complex project such as your kitchen, why not using them for a convenient home office?
You don't need to spend much, we created this beautiful, modern home office with AKURUM cabinets with ABSTRAKT doors in high-gloss white. The project includes all fittings, panels, shelves and even the countertop for just $1,508.95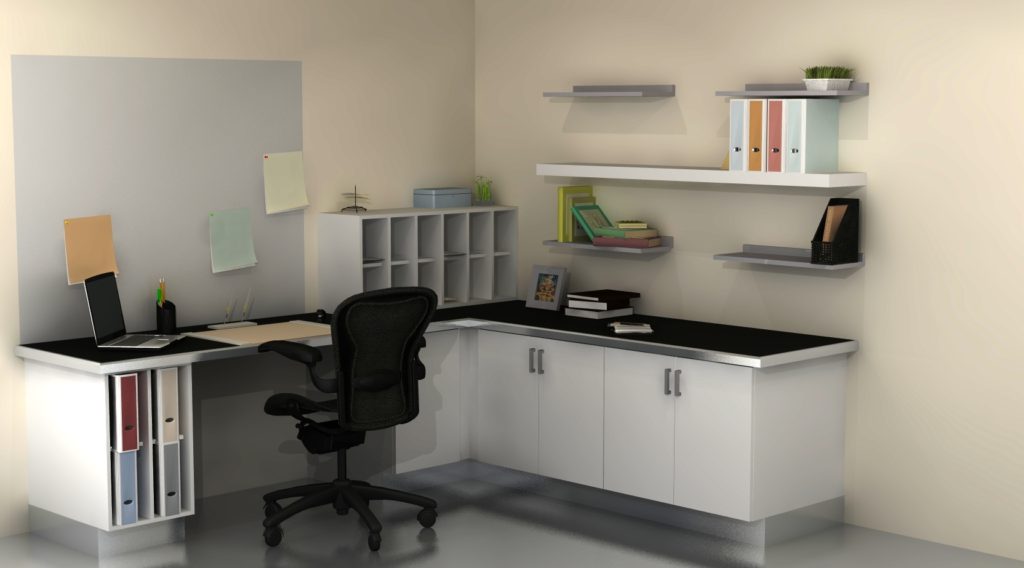 This project includes different types of storage units for the many different tasks you can perform at a home office. Some key features are:
Open cabinets at the lower part of the desk for filing. (Materials used for items 1, 2 and 3: PERFEKT panels, PERFEKT toe-kick in stainless steel, cabinet frames and hardware)
Custom open cabinet for mail-sorting sitting on the countertop.  (Countertop used: NUMERAR in black with metal edges)
Custom closed unit, 15″ wide for office supplies. (See third section of item list)
Full-height door cabinets for wider access and smaller office appliances.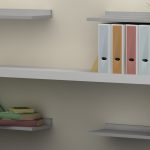 We've even created an item list so that you can use it as a 'shopping list' at your local IKEA store. Take into consideration that we have separated the list in areas to identify which parts are used for custom cabinets. Also, we're including the full measurements so you can calculate the space and locate the distribution of each part. Happy building!